200+ Cute Small Dog Names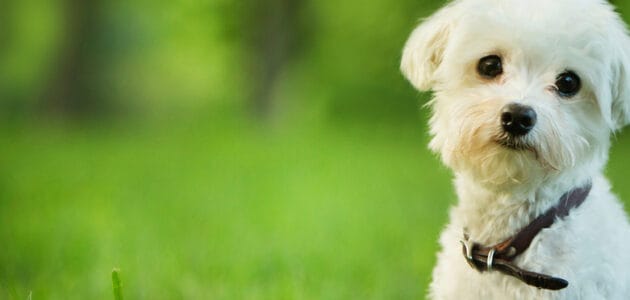 Dogs have a knack for turning our lives upside down in the most beautiful of ways. No matter their size, they have large personalities that can instantly turn a house into a lively home. While some people prepare for their dog's arrival months before taking the plunge, others are unexpectedly turned into pet owners overnight. What both these people have in common, however, is that they'll need to find their pup a suitable name — one that rolls off their tongues and never fails to put a small on their faces.
If you're reading this article, you've most likely settled on a small dog breed and are now searching for the perfect name — and we're here to help you narrow down the search. We compiled a list of 200 cute and funny names for small dogs. You never know, your future dog's name might just be on our list.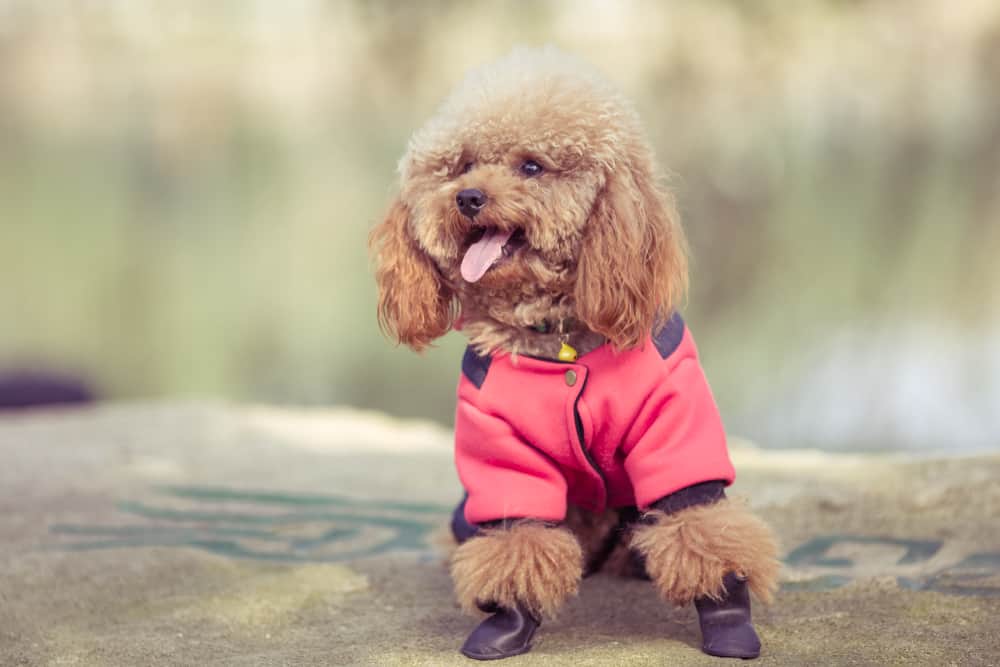 Sometimes, the best way to name a dog is by considering its physical characteristics and selecting the adjective that best describes them. If your dog is tiny, you may choose to name them after a quality that reflects just how cute and small they are.
All of the names below are synonyms of the word "small."
Baby
Bitsy
Bitty
Dainty
Little
Micro
Mini
Pee-wee
Petite
Puny
Runt
Shorty
Smalls
Small Fry
Smidge
Squirt
Teeny
Teensy-weensy
Toy
Tiny
Wispy
Small Dog Names Inspired by Movies and TV Shows
It's easy to fall in love with a name when you hear it on TV, especially when this name is attributed to one of your favorite on-screen or fictional characters. If you're buying a dog for your kids, you may consider naming it after one of their favorite Disney or Pixar characters, like Bing-Bong from "Inside Out" or Remy from "Ratatouille."
The following are some of the best names for small dogs, inspired by the characters of your favorite movies and TV shows.
Bambi (from "Bambi")
Baxter (from "Anchorman: The Legend of Ron Burgundy")
Bruiser (from "Legally Blonde")
Chip (from "Beauty and the Beast")
Dot (from "A Bug's Life")
Eddie (from "Frasier")
Eevee (from "Pokémon")
Flounder (from "The Little Mermaid")
Frank (from "Men in Black")
Gizmo (from "Gremlins")
Milo (from "The Mask")
Nemo (from "Finding Nemo")
Pascal (from "Tangled")
Slinky (from "Toy Story")
Snoopy (from "Peanuts")
Sonny (from "Due Date")
Speck (from "Pee-wee's Big Adventure")
Stitch (from "Lilo & Stitch")
Thumbelina (from "Thumbelina")
Thumper (from "Bambi")
Tinker Bell (from "Peter Pan")
Togepi (from "Pokémon")
Toto (from "The Wizard of Oz")
Tweety Bird (from "Looney Tunes")
Woodstock (from "Peanuts")
Zero (from "The Nightmare Before Christmas")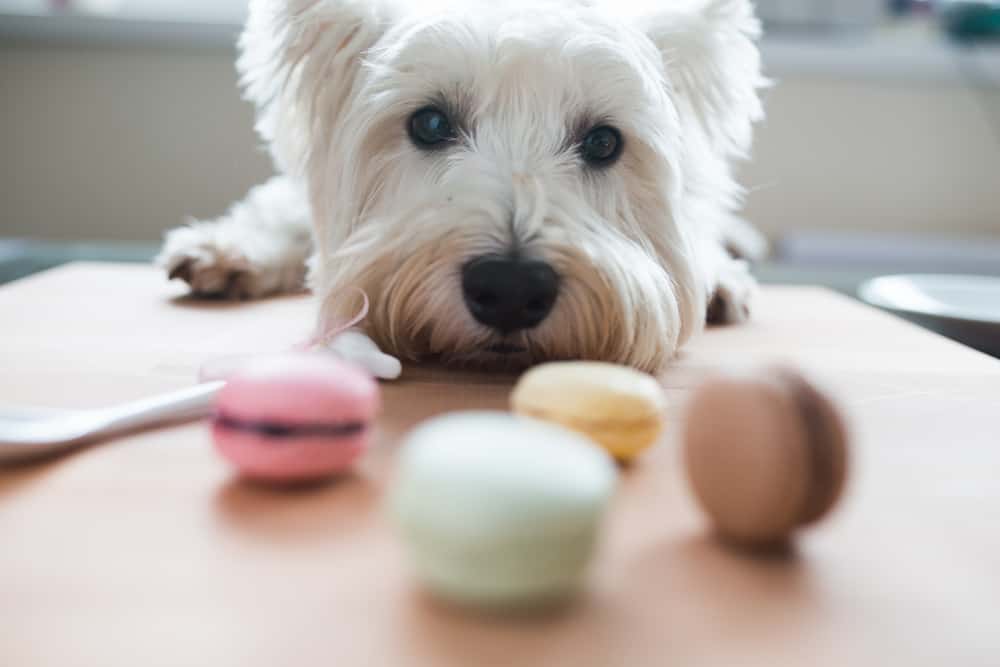 Many pet owners choose to name their dogs after popular foods and ingredients, and we're all for it! After all, it's no secret that dogs love food, so why not name them after something they enjoy?
Small dogs are sweet and adorable, and they deserve to have a name that reflects that. You'll find that many tasty treats, fruits, meals, and snacks make for the perfect names for small dogs.
Banana
Bean
Berry
Biscotti
Brownie
Butterscotch
Cake Pop
Chia
Chickpea
Chive
Clementine
Coconut
Cookie
Cream Puff
Crumpet
Cupcake
Doughboy
Dumpling
Egg
Fig
Ginger
Honeydew
Jellybean
Key Lime
Kiwi
Lemon
Macaroon
Mango
Maple
Meatball
Muffin
Noodle
Nugget
Nutmeg
Oatmeal
Olive
Pancake
Peach
Peanut
Pecan
Plum
Poppyseed
Popcorn
Pretzel
Pudding
Pumpkin
Sushi
Schnitzel
Shortbread
Strudel
Taco
Taffy
Tangerine
Turnip
Wonton
Small Dog Names Inspired by Other Animals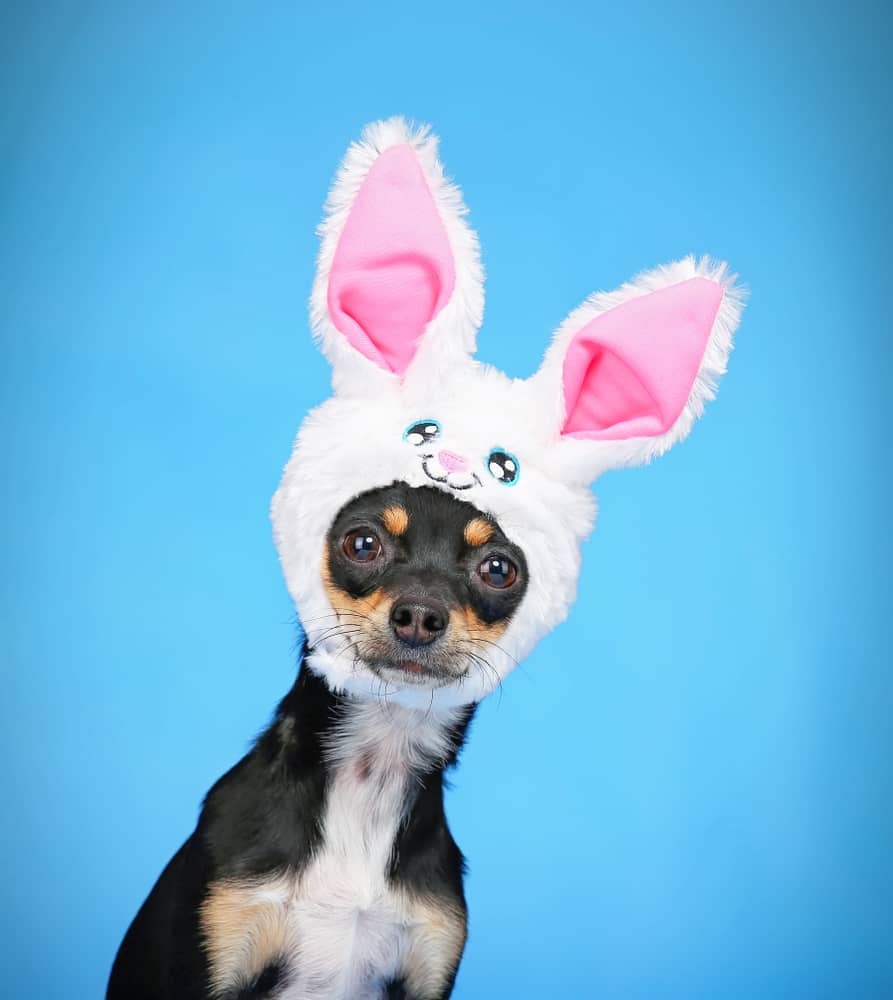 Although it may seem a little strange to meet a dog named Bear or Lion, it isn't uncommon for pet owners to name their dogs after other animals. But instead of including the names of every animal on our list, we chose to solely focus on smaller animals. This way, you can find a suitable name for your little dog.
Badger
Bat
Beaver
Birdy
Bluejay
Bunny
Chicken
Chipmunk
Crab
Dove
Fox
Goose
Guppy
Magpie
Mouse
Otter
Penguin
Piglet
Puffin
Rabbit
Robin
Shrimp
Tuna
Small Dog Names Inspired by Nature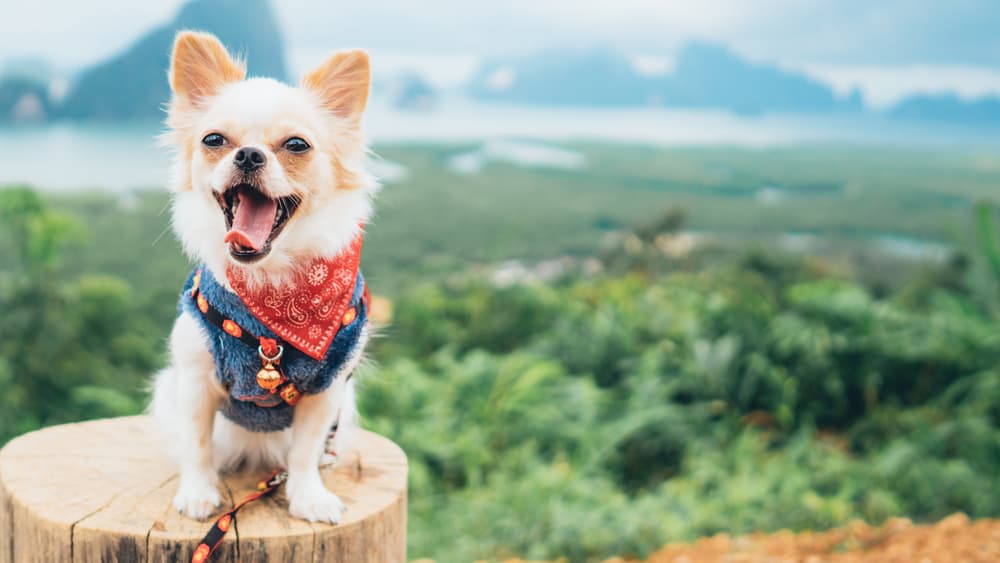 Nature never fails to inspire us, even when we're on the hunt for adorable names for small dogs. If you'd like to give your pup a non-traditional name, you may just fall in love with one of the following options. We mean, come on, a tiny dog named Clover — how cute is that?
Begonia
Blossom
Coral
Clover
Cove
Daisy
Dandelion
Ember
Fern
Fleur
Flora
Flower
Flurry
Grove
Ivy
Juniper
Leaf
Meadow
Misty
Pearl
Pebble
Pansy
Poppy
Rose
Rosebud
Sage
Shell
Shrub
Snowball
Snowflake
Sprout
Tansy
Tulip
Twig
Wave
Ironic Names for Small Dogs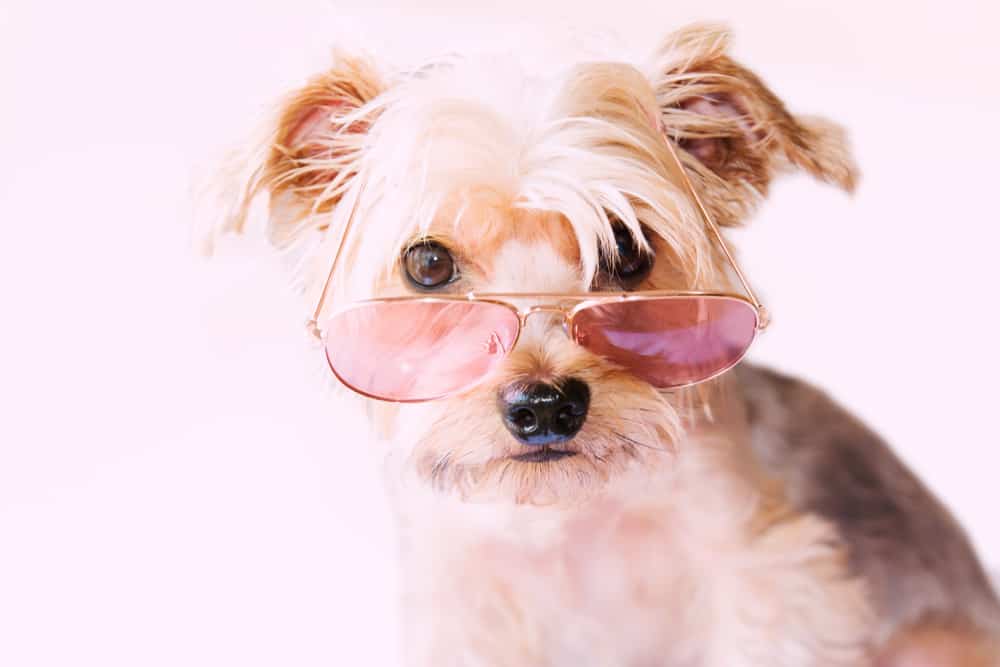 Some small dogs have big personalities, which is why they deserve a name that is larger than life. If you're thinking of giving your tiny pup an ironic name, you're going to love the names listed below. But remember, dogs with the following names didn't choose the thug life; the thug life chose them.
Beast
Biggie Smalls
Boss
Brutus
Buddha
Butch
Chubbs
Dragon
Everest
Hercules
Hound
Jumbo
Macho
Shrek
Spike
Tank
Thor
Titan
Yeti
Zeus
Other Popular Names for Small Dogs
In case none of the previous names on our list tickled your fancy, here an extra 20 popular dog names that would make any little pup proud.
Most Popular Names for Male Dogs
Beau
Buddy
Charlie
Cooper
Henry
Louie
Murphy
Oliver
Teddy
Toby
Most Popular Names for Female Dogs
Bella
Dixie
Dot
Chloe
Luna
Lola
Mia
Penny
Winnie
Zoey
Naming Your Dog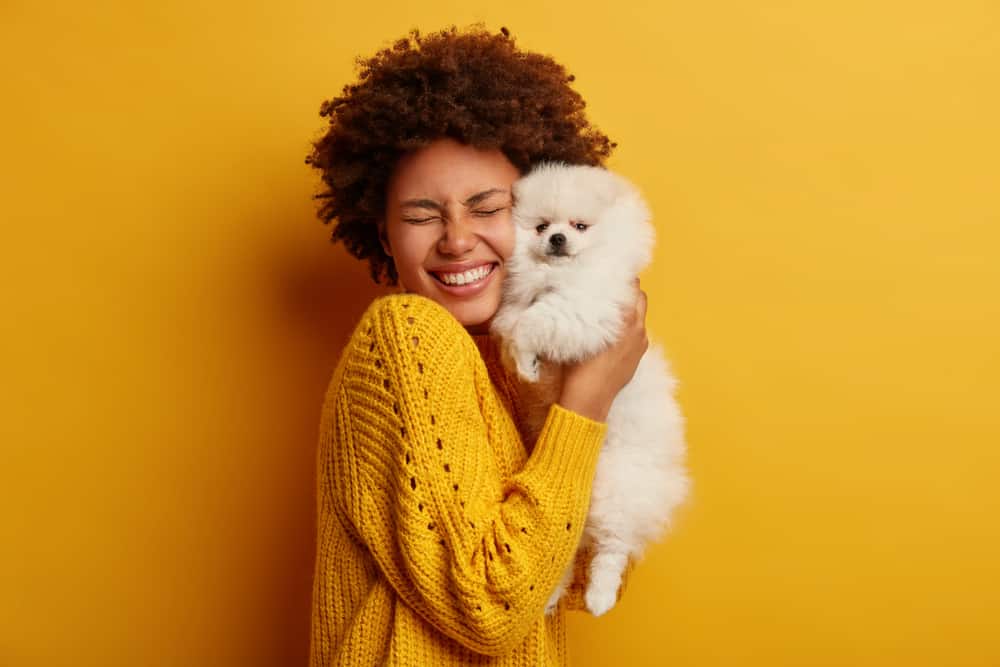 Taking care of a dog is hard work, but it's also very rewarding and heart-warming. Although many small dog breeds are recognized for being calm, some small dogs, like Jack Russel Terriers, are loaded with energy and require plenty of exercise. To be positive that you can offer a dog its forever home, be sure to research their breed to find out if their needs and your lifestyle match up harmoniously.
It can be challenging to choose the perfect dog name, especially if you haven't even met your pup yet. Sometimes, it can help to build a list of your favorite dog names and hold onto it until you meet your tiny dog face-to-face. What's most important is that you choose a nice-sounding name that you'll never grow tired of. We hope our list of small dog names has brought you one step closer to naming your future doggo.