The 10 Best Tear Stain Removers for Pets in 2023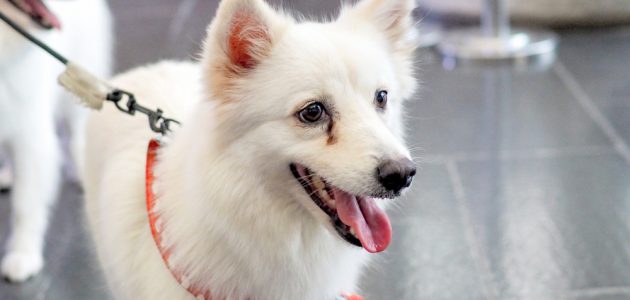 Tear stains are an unsightly and troublesome issue for both dogs and cats. As many cat and dog owners can attest, the accumulation of dried tears (otherwise known as eye gunk) can harbor bacteria and create crust, leaving behind those notorious reddish-brown streaks. If this sounds all too familiar, no need to fret! The right tear stain removing products can save the day by gifting your pet with clearer, healthier eyes.
There are numerous kinds of tear stain removers on the market, so we've put together a list of our top 10 favorites to help owners select the best for their pet.
What You Need to Know About Tear Stain Removers
Before we dive into our tear stain remover product reviews, we'll explore the most vital info you need to know about tear stains, as well as how to choose the right remover for your pet.
What Causes Tear Stains?
Tear stains are the result of excess tear production in pets. Referred to as epiphora, it can also be caused by the animal's inability to sufficiently drain tears from their system. While this can be relatively normal for most dogs and cats, they can also signal a medical problem.
How Should I Treat Tear Stains?
Sometimes the issue can be addressed from the inside out through a change in diet, but often, tear stains require external grooming and maintenance to remove them. That's why we've compiled the a variety of helpful products below, so you can choose what will work best for your pet with confidence.
Selecting the Best Tear Stain Remover
Tear stain removers come in a variety of different types. Before you go online and buy the first product you see, it's worth considering these factors below.
Stain Remover Type
Tear stain removers come in the form of cotton pads, liquid cleansers, lotions, combs, or supplement chews. Therefore, it's important to determine which type is best for your kind of pet. To help you out, we've examined the different varieties in more detail below. Overall, you'll want to choose one that's safe, agrees with your pet, and is effective long term.
Ease of Use
Most tear stain removers are easy to use, but some vary in terms of method and may require additional steps. We analyzed the products below for how easy they are to apply onto your pet and whether they require multiple applications.
Effectiveness
Unsurprisingly, some products work better than others. This also varies depending on the breed of pet you have and their fur type and length. We've looked at the longevity of the products and how well they clean tear stains out of pet fur. We also examined whether the products were preventative to help stop tear stains in future.
Value for Money
There is a fairly broad price range when it comes to tear stain removers, but this depends on the type of remover. For instance, cotton wipes can range from $10 to $20, lotions can be $10 to $15, combs from $5 to $10, and chews can be anywhere between $10 to $40. When it comes to establishing value for money, you should consider how often you need to clean your pet's eyes and how much tear staining product you'll use.
Top 10 Best Tear Stain Removers for Pets 2023
Guide to Buying the Best Tear Stain Remover for Pets
Buying the best tear stain remover for your pet can be a tricky affair. With a variety of types to choose from, each with their own unique effectiveness, it can be difficult to know what to select. Below we explore the key features you should be aware of before getting to work on those pesky dried tears.
Liquid, Wipe, Chew, or Comb: Which Type of Remover Is Best?
One of the first things you should determine before embarking on removing those unsightly tears from your pet's eyes is the type of stain remover to purchase. There are a lot of products on the market and the most common type are the cotton wipes. But are these the best way to go? We explore this in more detail below.
Liquid Stain Removers
Liquid stain removers come in the form of foaming cleansers, lotions, creams, or dropper formulas. They can often be worked into the fur or skin to clean out the stain while breaking down those crusty hard bits.
Benefits: efficiently cleans the fur and doesn't require the use of multiple wipes. This means they are also a more environmental option. Their concentrated formulas can also make them more effective and long lasting. If you opt for a liquid remover, ensure the ingredients are as close to all-natural as possible.
Downsides: can be slightly less convenient compared with a pre-soaked wipe. There is also the risk of getting it into your pet's eyes if it's a thin liquid.
Value for money: this can vary as indicated in our list, but some liquid removers go a long way making them good value for money. To ensure you're getting best value, review the instructions to see how much is required (i.e. a pea-sized amount or more) during each application.
Cotton Wipes
Cotton wipes are the most popular tear stain removers on the market. These come in a variety of sizes and are pre-soaked with special formulas designed to soften and remove caked on eye gunk. Not all cotton wipes are created equal, though. Some are all-natural and contain soothing ingredients, while others include a blend of chemicals and natural elements.
When choosing a cotton wipe, it's best to find formulas that contain all-natural ingredients, and that aim to prevent future tears as well as remove stains. Another key thing to look out for is the moistness of the wipes as the drier ones tend to be less effective.
The best cotton wipes will have:
Adequate moisture in each wipe
Solid packaging (which retains moisture and has an easy dispenser)
All-natural ingredients that soothe, disinfect, and remove stains
Decent sizing (anything bigger than 2-5 inches may require cutting)
No harsh odors
Benefits: convenient and easy to use. Depending on the style of packaging, you can take cotton wipes when you travel. You can also wipe your pet anywhere without needing to rinse them in the bath, for instance. Wipes are also a bit more hygienic for those who don't like getting their hands dirty.
Downsides: can be wasteful especially if you use them every day. They can also be hit and miss in terms of moisture and effectiveness.
Value for money: wipes tend to be good value and roughly the same price, but it's good to check the number of wipes you're getting in each tub. Ensure you're not paying too much for only a few pads without scrimping on quality.
Combs
Combs are an easy and effective way of removing tear stains and can often be used in combination with other products. All it requires is regular combing on your part around the affected area.
If you're keen to lessen the exposure of your pet to irritants, you may want to start off with a comb to see how far that gets you. Make sure you select a comb that has rounded ends on the teeth  that it doesn't aggravate your pet's skin. The combs should be gentle, yet sturdy enough to slide through your pet's fur and remove caked on eye gunk without too much tugging or pulling.
Benefits: easy to use and preventative through regular grooming. They're also economical and potentially long lasting if you take care of them.
Downsides: while they can effectively remove stains, they won't be able to clean the fur itself.
Value for money: combs are inexpensive and long lasting, making them good value for money. It's a good idea to ensure you're getting a variety of sizes when you purchase a pack.
Supplements/Chews
Last, but not least, is the 'inside-out' option. These come in the forms of chews that work to boost your pet's immunity, reduce inflammation, and lessen excess tear production in the eyes. Tear stain chews are also intended to promote eye health, so again, if you're worried about getting irritants in your pet's eyes, this could be a useful place to start. Simply feed your pet for a week or two and monitor the results.
When choosing a decent pet chew, make sure the ingredients are as natural as possible and that they don't contain any additives.
Benefits: super easy to administer. All you need to do is feed your pet and monitor. In some cases, they also target the cause of excess tear production, so they are good for overall health.
Downsides: chews can take a bit longer to see the effects. It also means you might need to find an external way to remove the crusties in the meantime.
Value for money: from a certain standpoint, chews can be less value for money as they tend to be more expensive. And, if your dog is large, you'll need to feed them a lot. Consider whether chews are the best option long term or if you want to combine them with other methods.
How to Ensure Long-Term Effectiveness
Once you've started using your chosen tear stain remover, you should assess its effectiveness and whether you need to combine or alternate between types. As we all know, every pet is different. What may work wonders for one dog or cat, may be a disaster for another. Also, some animals are more susceptible to tear stains than others, which means they require extra long-term maintenance.
To ensure that you can provide the most effective longstanding solutions consider the points below.
Alternating or Combining
Just because you've opted for cotton wipes, it doesn't mean you have to stick with them. You may even want to try all four methods listed above to see if they work well on an alternating basis, or as a combination. For example, the comb can work well in tandem with a liquid foaming cleanser. The chews might also be sensible for regular maintenance on top of external removers and may mean you don't have to do as much wiping, cleaning, or combing.
If your first choice isn't 100% to your satisfaction, try combining or alternating product types to get maximum effectiveness.
Monitor & Check-in With Your Pet
It's all well and good if you are happy with the results, but what about your pet's satisfaction? It can be easy to be so focused on making your pet look cleaner and tidier that you neglect to pay attention to their reaction to these methods.
It will be very clear in some instances whether your pet loves or hates what you're doing; however, they may display signs later on that are less noticeable. Make sure you check in with them and watch out for signs like increased scratching, squinting, or other signs of discomfort as they could develop a reaction to the product.
Tear Stain Remover FAQs
We've rounded up the most common questions about tear stain removers, so you can feel confident when caring for your furry best friend.
How Long Does It Take for the Average Tear Stain Remover to Work?
Stain removers can work almost immediately, but in most cases, they take several applications before you see full results. Some owners may need to wipe or clean their pets' eyes daily, while others may find that the remover is only needed sporadically. If you're patient and persistent, though, you'll see results soon enough. Over time, you'll likely develop your own unique way of removing and preventing tear stains which is specific to your pet.
Is There a Remover That Will Completely Get Rid of Tear Stains?
100% removal is never guaranteed. There are so many factors that determine whether the stain will stay or go, such as your pet's fur type, the frequency and severity of their tears, etc. Some removers do completely eliminate the unsightly reddish color over time, but this will vary depending on each pet. The best thing to do is try a combination of remedies for maximum effectiveness. You may also want to visit your vet to see if you can tackle the cause of the tear stains as well.
A Lot of the Products Look Specific to Dogs. Can They Be Used on Cats Too?
Many of the tear stain removal products on the market are actually designed for both cats and dogs. Some are only specific to dogs as they tend to be more common, but a lot of products can be used for both especially when it comes to wipes or lotions. Chews, on the other hand, are slightly different, so you'll need to check the label as some ingredients might not agree with both feline and pooch.
Final Thoughts
Tear stain removers can be a lifesaver for cats, dogs and other pets who suffer from excess tear production. With the right kind of remover, unsightly eye gunk and its reddish-brown aftermath can be a thing of the past, allowing your pet to enjoy the merits of healthier and clearer eyes. Choosing the best tear stain remover can be daunting at first, but the varied selection means you have several options to play with. Enjoy exploring our list and selecting the best option for your beloved four-legged friend!