The 10 Best Cat Litter Mats to Buy in 2023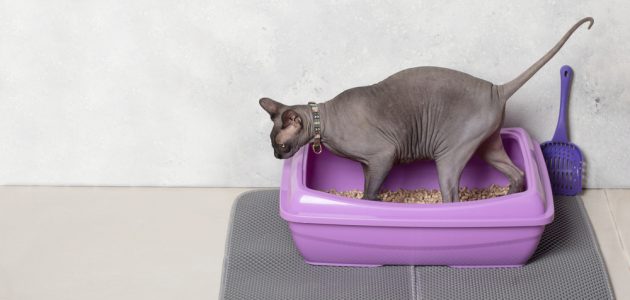 It is fairly straightforward to teach your cat how to use a litter box. However, even if your kitten is a pro at always going potty where it should, you have another problem to contend with. Even the best-behaved cats tend to kick up a little bit of litter onto the floor. You will be in for a nasty surprise the next time you walk next to the litter barefoot—unless you've purchased a cat litter mat to catch any debris that spills over its sides.
What to Consider Before Purchasing a Cat Litter Mat
To figure out which cat litter mat is going to work best for your feline companion, you need to bear in mind a few key details. There are plenty of great litter mats on the market, but only one will be perfect for you and your needs.
Size and Shape
Cat litter mats are available in a wide range of styles and sizes. To find the best one for your needs, you need to consider how big your litter box is and where in your house it will be placed. In the event you have several litter boxes for multiple cats, then you'll want to look into a large or even an extra-large mat.
Ease of Cleaning
After making sure your mat will fit where you need it to, you need to know in advance how easy it will be to clean up the mat. Some mats require you to rinse them off with water and mild soap. Others simply need to be vacuumed. Keep in mind how much work you're willing to put in to keep your home neat and tidy.
Performance
Most litter mats are designed to be comfortable for your kitty to step on, so you don't have to worry about that. Instead, you'll need to look at litter-catching grooves or holes that catch the stray litter, non-slip backings, waterproof materials, and more.
Materials
The big decision here is whether you want a foam litter mat or one that's made of some type of hard plastic. Foam mats are typically nicer on paws, but as a trade-off they don't tend to be as waterproof. On the other hand, waterproof silicone and plastic mats usually don't trap litter was well as foam mats, which often incorporate clever designs to keep solid materials on the mat and off the floor.
There are a lot of high-quality mats out there, but they're all suited for different families. To find the perfect mat for you and your four-legged friend, read on.
Top 10 Best Cat Litter Mats 2023
Guide to Buying the Best Cat Litter Mat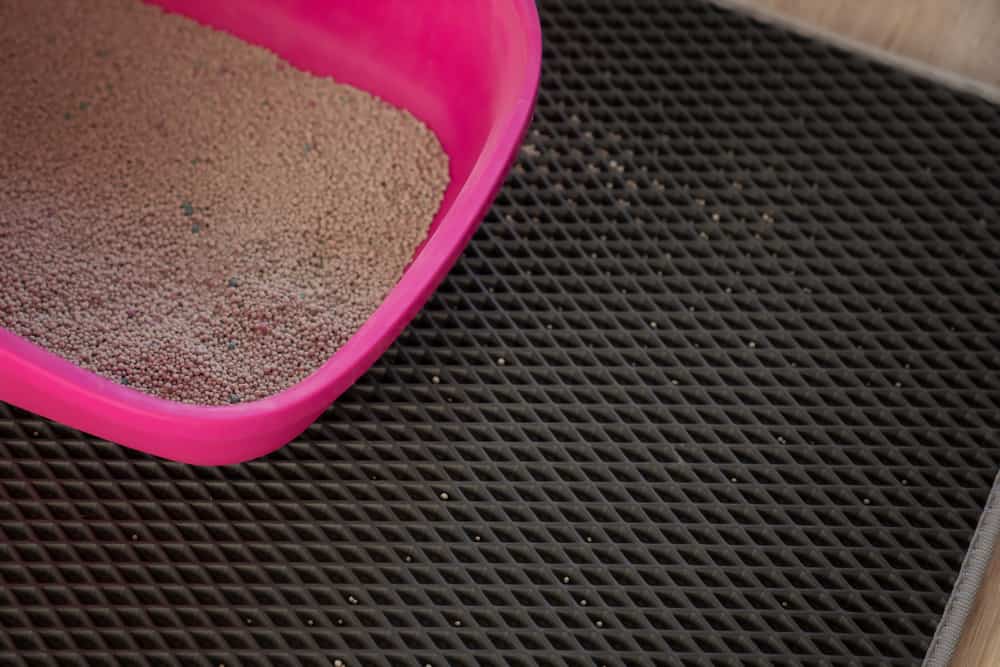 What Pet Owners Love About Cat Litter Mats
When first-time pet owners get a new cat, they know they'll need a litter box. However, a lot of people don't realize that the litter inside the box doesn't always stay there. Plus, some cats are extremely exuberant about kicking up as much litter as they can. Any time you step into the room, it may feel as though you just step foot at the beach.
While a cat litter mat may seem like an unnecessary expense, it actually saves you a lot of hassle in the long run. Instead of having to sweep up kitty litter off the floor, you can just pick up the mat and get rid of the pieces that way.
Even if your cat isn't a kicker, there's a good chance it will drag some litter with it on its paws. The right mat can take these pieces off, so when your cat reaches the floor, its paws are clean. It's easier on both you and your cat, making a purchase a no-brainer. Hopefully, you have a better idea of what mats would work for your household, but if not, here are some common questions to helpfully narrow it down.
What Is My Budget?
The good part is that you're probably not going to break the bank with any cat litter mat. Most of them range in price from between $10 and $40. However, before you go for the most affordable option available, make sure you know what kind of materials it's made out of.
A cheap cat litter mat like the Petlinks Purr-FECT Paws Cat Litter Mat may get torn up after a few months, but a high-quality one your cat can't scratch up like the Gorilla Grip Original Premium Durable Cat Litter Mat cost a little more right now, but it could last you for years.
How Effective Is It at Catching Litter?
The whole point of having a mat under the litter box is to catch anything your cat may kick or drag onto it. Some materials simply aren't that great at catching tiny granules. A lot of households may just stick a towel under the litter box and call it a day.
But you need something specialized. Otherwise, there's no point in having anything under the box. Whether it's holes, mesh, or grooves, there should be something in place for litter to fall into.
All of the litter mats on our list do an above-average job trapping kicked-out litter, but the deep grooves of the Gorilla Grip Original Premium Durable Cat Litter Mat make it the best-in-class when it comes to keeping your floor free from debris.
Will My Cat Actually Walk on It?
After owning a cat for five seconds, you realize how fussy they can be. If the mat is made out of the wrong material, then your cat may try to leap from the box to the regular floor, defeating the purpose. While all cats are different, most will prefer walking on something soft that doesn't irritate their paw pads— like the foam used in the BlackHole Litter Mat.
But, there is no one-size-fits all solution to kitty comfort. If possible, see if your cat will walk on the same material on an object you already own before purchasing any litter mat.
How Many Mats Do I Need?
For households with several cats, there are some considerations to make. You may want to get one large mat or perhaps several small ones. It comes down to you and how much space you have in a single room. Keep in mind that it's recommended to have at least one and a half litter boxes per cat, and you'll also want to consider how comfortable your cats are having their litter boxes next to each other.
If they tend to get in fights, then you may want to separate them, meaning two mats are preferable—though one very large mat like the LittleTiger Cat Litter Mat can be enough, too.
How Often Will I Clean the Mat?
Some mats require cleaning more than others. If you get one with honeycomb-shaped holes, then the litter can't be seen. These can often go longer periods of time without cleaning, provided it doesn't begin to stink too much. Most of them don't take any longer than a few minutes to clean, but you should know what your schedule is like and how much time you can commit to maintenance.
If you're the type that wants all of their cleaning tasks to be as quick as possible, it might be worth investing in an easy-to-clean mat like the Pieviev Cat Litter Mat.
No matter which litter mat you choose, you should fully clean both the mat and your litter box at least once per week, with vinegar or an unscented soap.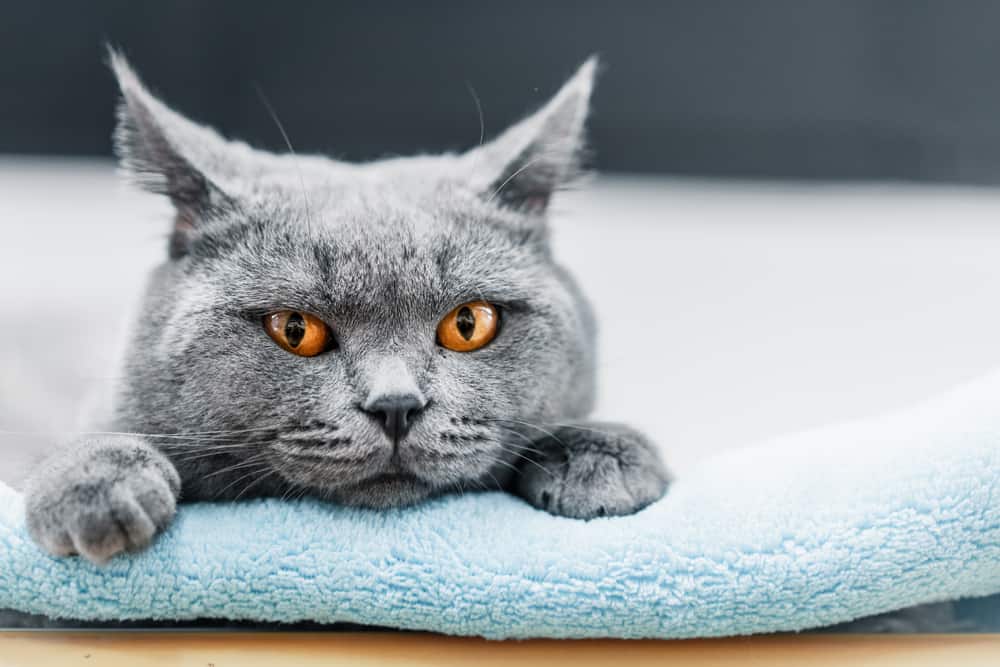 Final Words
Your cat is part of the family. Not only should you invest in the best litter box you can, but you also want the right mat to go along with it. Before making any purchase, consider how big the mat can be and where exactly in your home you're going to keep the litter box. As long as you keep those important points in mind, you can find the perfect litter box to suit your household.