The 10 Best Glucose Meters for Cats in 2023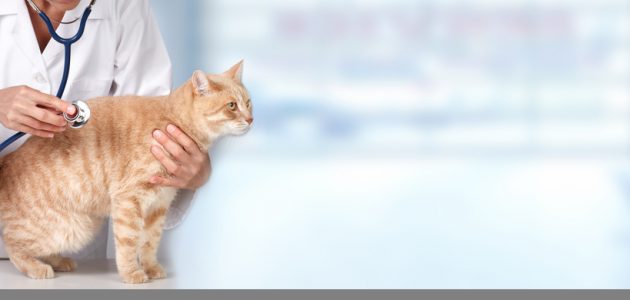 Finding out that your feline friend is ill can be a stressful time and, unfortunately, cats are just as susceptible to disease and illness as their owners. Diabetes is a serious illness which means regular visits to the vet, which can be expensive. One way to decrease this need is by monitoring your cat's condition at home. This means having access to, and being able to use, blood glucose meters.
These meters can range in costs from the price of takeout for a basic kit to thousands of dollars a year. By understanding the exact needs of your pet and the differences between available glucose meters for cats, you can save money and improve health for your furry pal.
What You Need to Know About Glucose Meters for Cats
Before we dive into our list of the best glucose meters for cats on the market, let's examine the most important things to be aware of before you choose one.
Do I Need a Glucose Meter for My Cat?
If you have a healthy cat, there is no need to own a blood glucose meter. You can still make sure their glucose levels are healthy, and you should learn the signs of if something is wrong, but you won't need to subject them to the uncomfortable experience of daily tests.
How Do You Use a Glucose Meter?
Glucose level recordings all require a similar process. Pricking the animal's paw, lip, or ear to draw a small drop of blood, putting that blood on a special testing strip, and then inserting that strip into an electronic meter which analyzes the blood. Each step is a factor that needs to be considered when choosing the correct blood glucose meter.
What to Look for in a Glucose Meter for Your Cat
To make sure you pick the right glucose meter for your and your cat's needs, keep these important factors in mind.
How Accurate Is the Meter?
The FDA requires that a home glucose meter needs to be within 20% of a lab test result.
Cats with Type 2 Diabetes are less likely to require insulin, and tracking their blood glucose is less about specific numbers and more about trends. This means a high level of accuracy is less important when considering which meter to use.
However, if your cat is taking insulin and the results of testing inform the amount you give them, it is better to have the most accurate meters available. Simply being within the range required by the FDA might not be accurate enough.
Our top blood glucose meter, the AlphaTRAK 2, has a variance of only 5% and outperforms many high-end human meters.
How Complicated Is It to Use?
Complex meters have a learning curve, in which they need to be calibrated with control solutions, continually coded to testing strips, and used with special attention to contamination in order to obtain accurate results. Others are pre-calibrated and coded for ease of use. Some meters and strips have been specially designed to decrease contamination while others rely on the user alone.
How Reliable Are the Parts?
Feline diabetes is a long-term disease, and type 1 is incurable. This means you will be testing the blood glucose of your pet for years to come. Spending the money now on meters and lancing devices that are well-constructed, comfortable, and made of high-quality materials will save money in the long term. Fortunately, buying one brand's meter does not mean you must always use their lancing device.
What Is It Going to Cost?
As much as we wish it didn't, money matters. 50% of pets with diabetes are tested at least once a day. An owner deciding to go with the most expensive product will be looking at spending over sixty dollars a month on testing (that is, after the initial outlay). Other high-quality kits can monitor blood glucose at one-quarter of that price while still meeting the criteria for a good blood glucose meter.
Finding the right compromise between these four factors will help you find the blood glucose meter that is right for your cat. If you would like a more in-depth look at feline diabetes, how blood glucose monitoring works, and how to choose the best monitor for your cat's health, check our full guide below.
Our list of the best cat glucose meters caters to every situation, and you are sure to find the perfect fit for your situation.
Top 10 Best Glucose Meters for Cats 2023
Guide to Buying the Best Blood Glucose Meters for Cats in 2021

If you are looking at the best blood glucose meter for cats, it is likely that your cat has already been diagnosed with feline diabetes. Diabetes Mellitus is a condition in which the body does not produce or respond well to insulin, causing sugar to stay in their blood, rather than turn into fat. Since 2011, we have seen a 16% rise in diabetes diagnoses for cats in America, with cases of both type 1 and 2 diabetes being diagnosed every day.
Type I diabetes means that insulin is not being produced by the kidneys and will always include a need for insulin injections. Type II diabetes means that fat cells are ignoring insulin. While some cats with Type II require insulin, if the condition is discovered early it can be treated by diet alone. About 25% of cats with diabetes can avoid insulin injections.
Diabetes can cause trouble with a cat's kidneys, eyes, and energy levels. Up to 1% of cats have diabetes, of which most have Type II.
What to Look for if Concerned About Feline Diabetes
The most common signs that your cat may have diabetes are:
Drinking more often from the bowl, or drinking more each time.
Urinating more frequently.
Wanting to eat more despite gaining weight.
Any major weight changes.
If you notice these things in your cat, visit the vet. The sooner diabetes is discovered, the sooner your pet can avoid complications. If you only have minor concerns, consider non-invasive glucose monitoring using the KIT4CAT CheckUp Kit.
More serious signs of diabetes include walking oddly with their hind legs, extra sleeping, and vomiting. If your cat has any of these signs, book a visit to your vet immediately.
When Accuracy Is Important in Monitoring Diabetes
A cat's blood glucose level can normally be anywhere between 80-120mg/dl. When an "accurate" reading can be up to 20% away from the actual number, a cat with perfectly normal levels might read on the edge of too low OR too high. While this is not of major concern to a healthy cat, to a cat starting an insulin regime this could be dangerous. Receiving too much insulin can make a cat hypoglycemic (have too little blood glucose) and cause immediate problems like weakness, muscle seizures, and even unconsciousness. To avoid this, we need consistent and accurate readings. The most accurate blood glucose meter, backed by multiple scientific studies, is the AlphaTRAK 2.
The Problem of Contamination
Blood Glucose Meters are very sensitive devices that require as little as 0.3ul of blood to create a reading. That is 0.0003 milliliters! One drop of blood should be more than enough to get a good reading, so why do we get told that it sometimes isn't enough? Why does a meter act like it can't read the blood?
The answer is "contamination." Contamination simply means that something other than blood is in contact with the sensor part of the testing strip. Dirt, sweat, cat hairs, even a fingerprint is enough to cause the sensitive machines to give an error (or worse, a bad reading!).
There are many ways to avoid contamination when testing the blood glucose of our cats, from washing our hands and the spot on the cat we will lance, to knowing the correct technique to put blood onto testing strips.
Some blood glucose meters are better than others at helping avoid contamination. Meters that do not need to be calibrated or coded regularly can save steps. Fewer steps, less chance of contamination. Some meters, like the Cera-Pet glucose monitor, have specially designed strips that are less likely to become contaminated.
How to Use a Blood Glucose Meter
While every blood glucose meter for cats is slightly different, especially in regard to using control solutions and coding, the main technique is the same for everybody. Below is a really good video by the American Animal Hospital Association:
If you are worried about your technique, do not hesitate to visit your vet. Not only can they help you learn how to use your device, but they can also compare its readings to their own, giving you peace of mind.
Frequently Asked Questions
In case you still have questions, we've answered the most commonly-asked ones below.
I'm Diabetic. Why Can't I Just Use My Own Blood Glucose Meter?
Cats and humans both need the same amount of glucose in their blood to remain healthy (80-120mg/dl). However, while humans keep over 40% of their glucose in their red blood cells, cats keep almost all of theirs in the plasma. To get the most accurate readings, then, a blood glucose meter for cats must take into consideration where the glucose will be found.
Blood glucose meters for humans twice the amount of blood as the best meters for cats.
While the amount is small, the difference in comfort for your pet can be much larger. Finally, manufacturers of human blood glucose meters are not in communication with veterinarians, offering support and education on a regular basis. This is why vets use pet-specific devices, and why we should too.
If you have a human glucometer that you are really happy with, check if the company also makes ones designed for pets. Auvon's blood glucose monitor, for example, was created on the back of their already existing human meters, redesigned and programmed to work for cats.
My Meter Saves Records, Should I Still Use a Logbook or Diary?
Yes. While many glucose meters record results, some of them up to 1000 results, none can export these results for printing or emailing. This means that someone wanting an overview of the last month's results cannot do more than obtain an average. For a vet, what matters more than a monthly average or yesterday's result is how the trend of results moving up and down looks like. The best way to do this is to look at a chart or table.
The American Animal Hospital Association provides printable diaries specifically for the monitoring of feline diabetes, while many of the glucose meter kits here come with their own logbook. Tech companies are starting to produce diabetic "tracking apps" for your smartphone. They automatically create graphs and detailed reports that can be emailed directly to your vet.
When Is the Best Time to Test My Cat?
The best times to perform a blood glucose test on your cat are first thing in the morning, before any injection, and late in the evening (two hours after their last meal). The most important thing is to always record at the same time of day, as that will give the best information to your vet.
Why Can't I Draw Blood?
It is extremely unlikely that there is anything wrong with your cat, though some do have thicker skin than others. The most common reason why you can't seem to draw blood is simply that you are too fearful of hurting them, and are therefore not applying enough pressure.
If you think you are being firm enough and are still failing to get that much-needed drop of blood, try the following things:
Try different sites on your cat.
Try a lancing device that has different settings and a clear end, so you can watch how far the lance is piercing the skin.
Try using a lancet or needle without a device.
Ask your vet for help!
Why Isn't My Meter Working?
There can be a number of reasons why a blood glucose meter is giving either an error or a result that sounds too high or low to be true. As some glucose meters can be quite complicated, it can be difficult to work out what the real cause of the problem is.
Is There an Issue With the Testing Strip?
Testing strips have to be handled properly to work, that is, held by the sides so as not to become contaminated. If you have trouble with dropping strips or holding them the wrong way, consider using the Cera-Pet meter, which comes with specially designed strips that offer holding guides.
Testing strips also have use-by dates and may have specific code numbers that must match that used by the meter. Many meters rely on their own brand of strips and other brands will give errors.
Is There Enough Blood?
If there has not been enough blood placed on a testing strip, a meter may still attempt to give a reading, and it will be wrong. This is a common issue with the Advocate PetTest, as it begins recording the moment any blood touches the strip.
Has the Machine Been Calibrated and Coded Properly?
Not all blood glucose meters for cats are calibrated before being shipped. These require calibration before use, with a control solution that is usually provided in the kit. Over time, all machines will need recalibration.
Entering the wrong code, or using a code that does not match the strip, will also cause errors or poor recordings. Recalibrate and recode your machine before testing the next strip.
Is There an Issue With the Technique?
Using the wrong technique to place drawn blood on a strip is the most common cause of errors. Be sure to carefully read the user guide for your kit, and do a practice test in front of your vet. Some kits come with DVDs or video links, and we highly recommend generic tutorials from respected sources.
Is There a Fault With the Meter?
When every other box has been ticked, you have to assume that something has gone wrong with the electronic meter itself. What to do? Fortunately, the best blood glucose meters come with return policies including 30-day money-back guarantees and, in the case of the Auvon Blood Glucose Monitor, lifetime manufacturer's warranties.
Final Thoughts
Discovering your cat has diabetes can be a stressful experience. Learning what you need to about diet, insulin and glucose can become overwhelming. Finding the right blood glucose meter for your cat can remove a lot of that worry. By knowing what to look for, and what each of the best meters offers, you can make a decision that saves money, helps your cat keep healthy, and keeps you from pulling your hair out.