The 10 Best Retractable Dog Leashes to Buy in 2023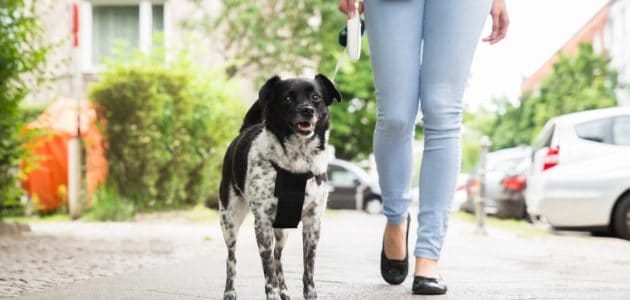 Dogs are like excited children who always want to go outside and play. Unlike children, however, they never really grow up and they never, ever stop chasing squirrels and birds. Throughout the years, they teach us all about patience, unconditional love, and responsibility. So, it's only right that we pay them back by keeping them safe, happy, and healthy.
Dogs like walks as much as they like table food, but since we can't always give them the latter, we choose to spoil them with quality time out on the town instead. Going out for walks with our best friend has been made easy thanks to retractable dog leashes, so we want you to find the best one for your family, too. But, there are a few things you should know before making your pick.
What You Need to Know About Retractable Dog Leashes
There's a lot to consider when selecting a retractable dog leash, and we want to make sure that you have all the information you need. We'll go over exactly what a retractable dog leash is, how beneficial they are for your pet, how safe they truly are, and which factors we chose to focus on while building our list.
What Is a Retractable Dog Leash?
Retractable dog leashes were created for dogs who love to roam. They are much longer than traditional dog leashes and some can even extend to 30 feet. This allows doggos to walk ahead of their owners and freely explore the grounds around them. Retractable dog leashes wind up into a plastic handle, and the length of the leash is then controlled by a button that locks it into place. Dog owners can lengthen or shorten the leash as they see fit.
How Will My Dog Benefit From a Retractable Leash?
There are a lot of benefits to using a retractable dog leash which is why they have become so popular within the community. These leashes allow us to give our dogs the freedom they crave during their walks. This way, they're free to follow their nose and explore at leisure, which does a lot for their self-confidence.
For a dog, there is nothing more important than stopping to smell the roses. Sniffing everything and anything is how they experience the world, and the different smells they take in improves their cognition.
All in all, retractable leashes give dogs extra freedom at the push of a button. Retractable leashes are beneficial for dog owners, too. After all, they lessen the load on our arms and backs.
To find out more about the pros and cons of retractable dog leashes, check out our full guide.
Are Retractable Dog Leashes Safe?
Before taking your dog out for a walk, it is highly recommended that you take the time to master your retractable leash. This can prevent any injuries from happening and will give you plenty of time to familiarize yourself with the walking and locking process. Like traditional leashes, retractable dog leashes are safe as long as you use them correctly. They're also best suited for disciplined dogs who don't take off running and know how to heel without too much back and forth.
When putting our list together, we made sure to keep safety at the forefront of our minds. All of our picks have passed the safety test, and they've been fabricated with quality materials, too.
Factors to Consider When Buying a Retractable Dog Leash
Dogs come in all different shapes and sizes, and so do retractable dog leashes. We want you to choose the best retractable dog leash for your pet, so we considered the following factors when making our picks.
Length: We'll let you know what the maximum length of each retractable dog leash is before diving into other features. This way, you'll know right off the bat if it's what you're looking for.
Weight: We'll also reveal the maximum weight that each dog leash can successfully carry. This will help you locate the most durable and safe retractable leash for your best pal.
Extra Features: To ensure that you know exactly what you're walking into, we'll also dive into the extra features offered by every dog leash on our list. Some retractable dog leashes come with extra buttons, special handles, and grips — or other fun perks.
Whether you're walking a young pup or teaching an old dog new tricks, we're confident that there's a retractable dog leash on this list that will enhance your dog's walking experience as well as your own.
We're about to reveal which retractable dog leashes made the grade. So, if you have any more questions, we advise you to check out our Frequently Asked Questions page.
Top 10 Best Retractable Dog Leashes 2023
A Guide to Buying the Best Retractable Dog Leash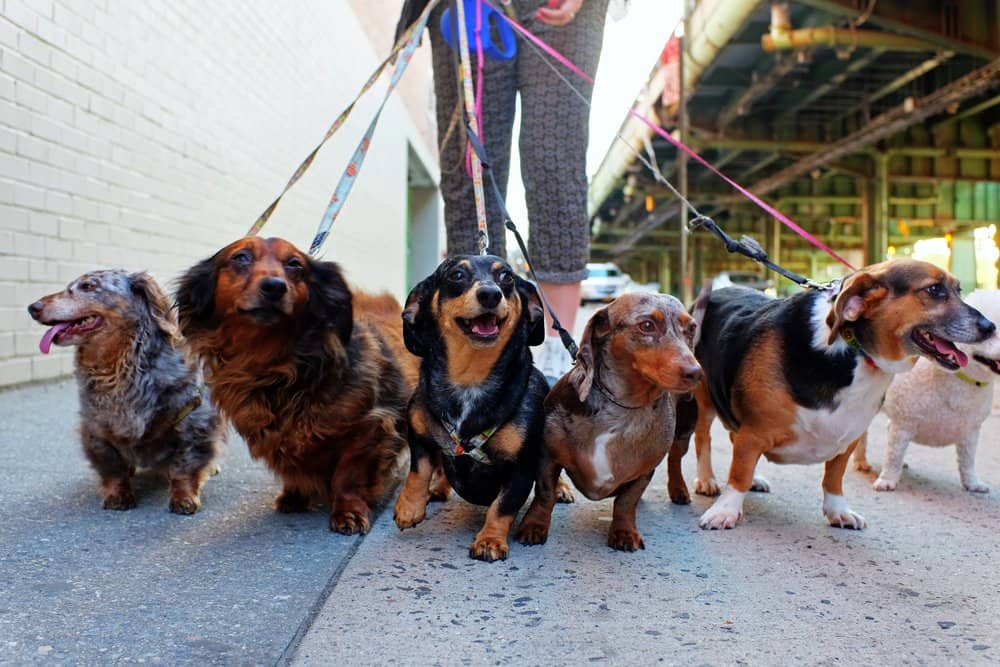 Your dog is your best friend — no matter how many pairs of your shoes he chews. It's only normal for us to want the best for our dogs, which is why learning about different types of leashes and their many pros and cons is always a good place to start. Afterward, we'll move on to cover which factors you should consider when making your pick, followed by some frequently asked questions.

Pros and Cons of Retractable Dog Leashes
There are two sides to every coin, which is why both retractable and standard dog leashes have their own lists of pros and cons. We're going to focus on the successes and shortcomings of retractable dog leashes first, keeping the cons for last.
Pros of Retractable Dog Leashes
One thing to note is that it's important to train your dog on a standard leash before attempting to use a retractable leash. This is especially true if your dog is of the hyper variety. If your new best pal was a rescue and you're not too sure what leash training he's been subjected to, bring him to a secluded and safe area to test out your retractable dog leash before attempting to bring him out on the street. Below are some of the pros that make choosing a retractable leash a no-brainer.
Well-behaved dogs are rewarded with extra freedom, allowing them to roam freely.
Dogs have access to a larger pool of smells.
The extra freedom helps build their confidence.
Your dog can run ahead of you without pulling your arm or straining your back.
Dogs get a better workout and can mark their territory where they please.
You don't have to go for a walk to let your dog out during rainstorms or bad weather. You can simply stand at the door and let your pup do his business.
Cons of Retractable Dog Leashes
Like anything in life, there's always a flip side. For some dog parents, retractable dog leashes can be a little problematic. Keep reading to find out why retractable dog leashes aren't suitable for everyone.
High-energy dogs may be hard to manage on a retractable leash.
If your dog frequently runs off only to get pulled back he can injure himself.
Dogs who frequently pull on their leashes can break the mechanism, causing it to have a short lifespan.
Dogs who frequently chase squirrels or jump at other dogs may be challenging to reel in.
The longer the leash, the more likely a dog can get tangled. If your dog wraps around someone and takes off running, this can potentially give them a friction burn.
The more ground your dog can explore, the more dangers he can encounter, which is why it's so important to stay alert while walking your dog on a retractable leash.
What to Consider When Selecting the Best Retractable Dog Leash
There are so many factors and features to consider when choosing the best possible retractable dog leash for your family. We've laid them out for you so that by the end of this list, you'll know exactly what you're searching for. Let's jump right in, starting with what makes the world go round: pricetags.
Price: You might have noticed that retractable dog leashes can be very expensive, especially at a pet store. Luckily, you can shop around online and get a top-quality leash for just a fraction of the price you would pay in stores. Most of the leashes on our list revolve around the 20-dollar mark. So no matter your budget, you'll have plenty of options.
Lifestyle: Before selecting a retractable dog leash and checking out all of its features, it's always a great idea to take a step back and evaluate your lifestyle. If you live in an apartment or a condo, you'll be used to taking your dog out for a walk multiple times a day. So, by default, you'll need a heavy-duty leash. However, if you have your own backyard and simply need a retractable leash to get from point A to point B, a basic one will do just fine.
Local Regulations: Perhaps one of the most important factors to consider is whether or not your municipality allows retractable dog leashes in the first place.
Family: Are you the only member of your family who takes your dog out for walks? Or will you and your family be taking turns walking the dog? When selecting a retractable dog leash, be sure to consider the size of the apparatus. Depending on the size of your hands (and the size of your family members' hands), you might need to order more than one leash. You can also opt for a leash with a larger handle. This way, everyone can slip their hand through.
Weight: All of the retractable dog leashes on our list have a weight limit of 110 pounds, more or less. If your dog weighs more than this, it's important to seek a different leash option, as their weight and speed could cause a nylon ribbon to snap. If your dog is on the smaller side, there are plenty of leashes that cater to different weight groups, like the TUG 360° Tangle-Free Dog Leash.
Length: Nearly all of the retractable dog leashes on our list are 16-feet long. However, the Flexi Giant Tape Leash offers an astounding 26 feet of play. Determine which length is best for your pup before making your pick. If you enjoy going out on excursions with your dog, a longer leash may be beneficial.
Durability: Durability is one of the most important factors because it tells you whether or not your pet is well protected. We shopped around to make sure that every single retractable leash we put on our list was durable. Some are even made with ABS plastic casings to prevent systems from cracking under pressure.
Handles: Not all walks are short and sweet — quite the opposite, really. If you're someone who enjoys going out on long walks with their best pal, choosing a retractable leash with a comfortable and safe handle is key. Every single one of the leashes on our list has an ergonomic handle for increased comfortability. Simply consider the size of your hand and the size of the handle for the best fit possible.
Leash Material: There are so many different types of leash materials, leather being the most trustworthy and heavy-duty. However, when it comes to retractable dog leashes, the most often used material is nylon. Nylon is a safe and reliable material as long as the proper weight group has been selected.

Frequently Asked Questions (FAQs)
Now that we know what to look for in a retractable dog leash, it's time to follow up with some of the most frequently asked questions surrounding this topic.
Are retractable dog leashes suitable for big dogs?
Retractable dog leashes are suitable for every type of dog, as long as they fit into the weight class specified by the manufacturer. The larger the dog, the more strength the leash will need to have and this is especially true if your pup takes off running full-speed the second he sees a squirrel. Take your dog's weight and temperament into account when selecting the best retractable dog leash for your family.
Are retractable dog leashes suitable for puppies?
It's important to buy a special leash for puppies, especially when you're just getting started, as they are generally more hyper and unpredictable than older and wiser dogs. Additionally, puppies tend to chew through their leashes very quickly, so investing in a more expensive retractable leash right off the bat isn't always economical. Once your puppy has learned to heel and obey standard commands, you can switch them over to a retractable dog leash. We especially like the Triton because its nylon leash is chew-resistant.
Should I use a harness or a collar with a retractable dog leash?
Whether you're using a retractable or standard dog leash, your dog should always have a collar with clear identification on while out for walks. You can attach the leash to their collar or choose to purchase a harness instead. Harnesses have a lot of advantages and in truth, they're a lot safer for your dog. With a harness on, your pet cannot wiggle free and the blunt force of being pulled back won't be focused around their neck. Using a harness will be a lot easier on your arms and back, too. On top of that, harnesses offer more control and it's actually easier to train a dog on a harness than it is with a collar.
Can I use a retractable dog leash on other pets?
Some retractable dog leashes have a heavy-duty recoil that isn't suitable for smaller pets. However, there are plenty of leashes and harnesses that fit smaller animals, allowing them to go on little walks. The TUG 360° Tangle-Free Retractable Dog Leash is available in three different sizes, the smallest size being a perfect option if you're looking to leash-train your cat or rabbit.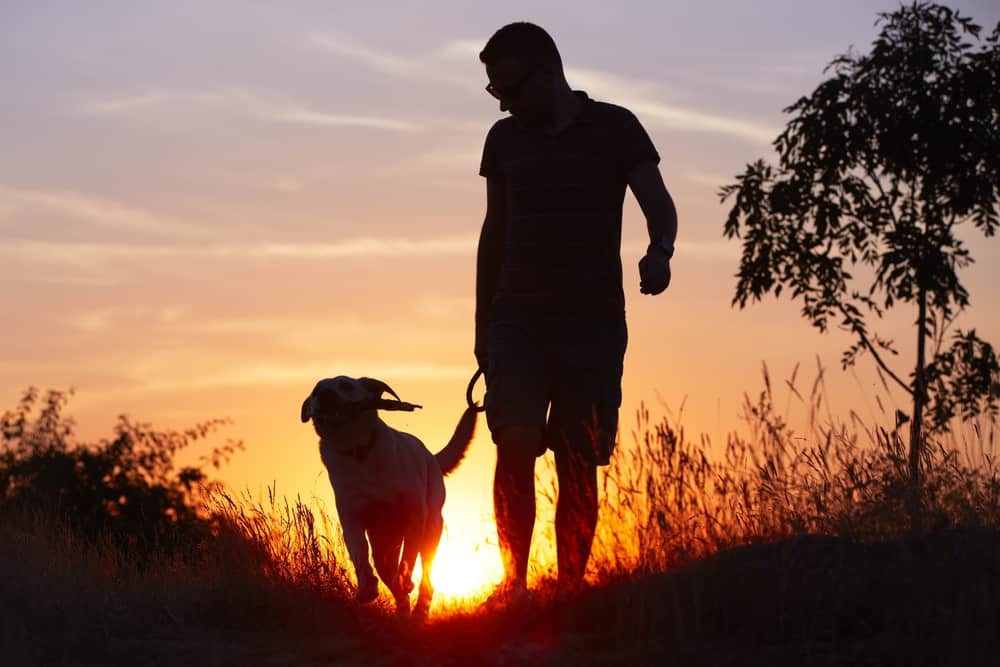 Final Thoughts
We can't say it enough: our dogs are like our children. So it goes without saying that they deserve the best. Although retractable dog leashes aren't for everyone, dogs can be trained to welcome them into their routine. Once they've learned the ropes, they'll enjoy the extra sense of freedom a retractable dog leash can offer them. Pairing the right leash with the right dog makes going out for walks a pleasant experience, and there's nothing that your pup wants more than to spend some quality time with the person they love the most: you.