150+ Badass Dog Names for Your Awesome Doggo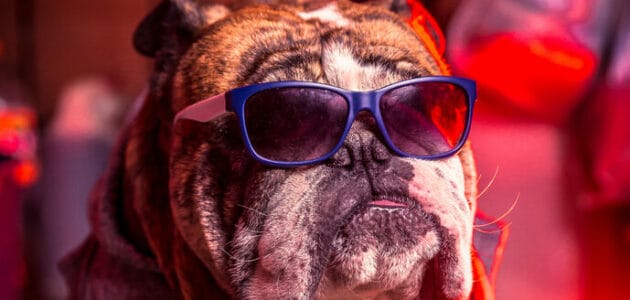 Dogs bring so much joy into our lives. They are the embodiment of unconditional love and deserve everything in the world, starting with a name that encompasses just how awesome they truly are.
Some irony-loving owners choose to give their tiny, little pups larger-than-life names. However, it's much more common for badass names to be given to large and athletic dog breeds, like pitbulls, boxers, Doberman pinschers, etc. But in the end, you're the one who gets to choose your dog's name, so their size and breed are irrelevant as long as you consider them to be a total badass.
Dogs are a reflection of their owners. So if you're looking for a badass dog name for your future pup, you're probably a badass yourself. To help you find a suitable name for your lovable doggo, we compiled a list of badass names that would make any dog wag its tail in approval.
Most Badass Names for Male Dogs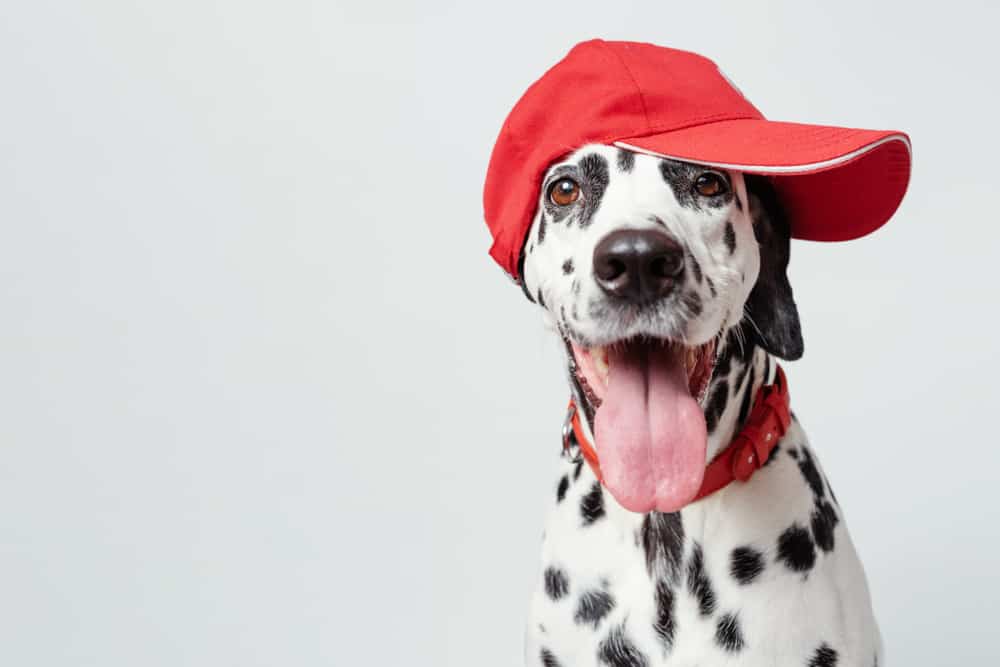 If you're looking for a badass name for your loyal boy pup, we've got plenty of great options listed below.
Ace
Axel
Bandit
Beast
Blizzard
Bones
Bronx
Bruiser
Bullet
Burly
Buster
Butch
Butcher
Captain
Champ
Colonel
Dante
Dragon
Duke
Gunner
Hero
Hugh
Jax
Kane
King
Knuckles
Leeroy
Lion
Mack
Patriot
Punk
Pyro
Roman
Sargeant
Shadow
Sparta
Steel
Tank
Tiger
Titan
Most Badass Names for Female Dogs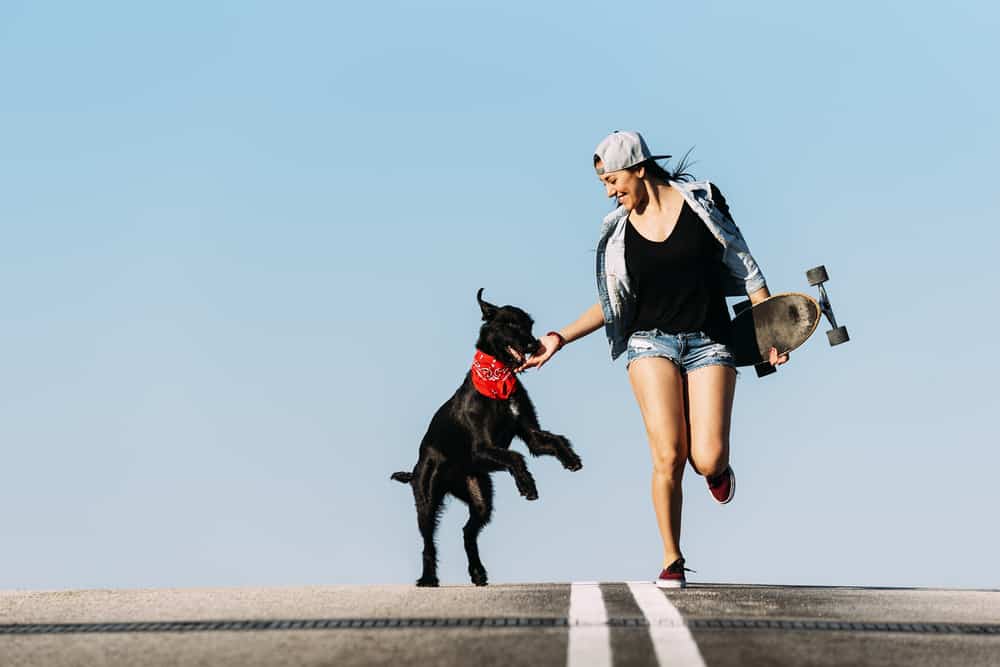 Looking for a name that matches your girl dog's kickass personality? Well, look no further than the names below. These awesome dog names will have your girl feeling like she's bad to the bone.
Brooklyn
Crush
Darkness
Diamond
Diva
Duchess
Ebony
Echo
Ember
Gia
Goldy
Gypsy
Jinx
Karma
Kitana
Launch
Liberty
Missy
Nikita
Queen
Rebel
Roxy
Sheba
Viper
Vixen
Badass Names Inspired by Mythology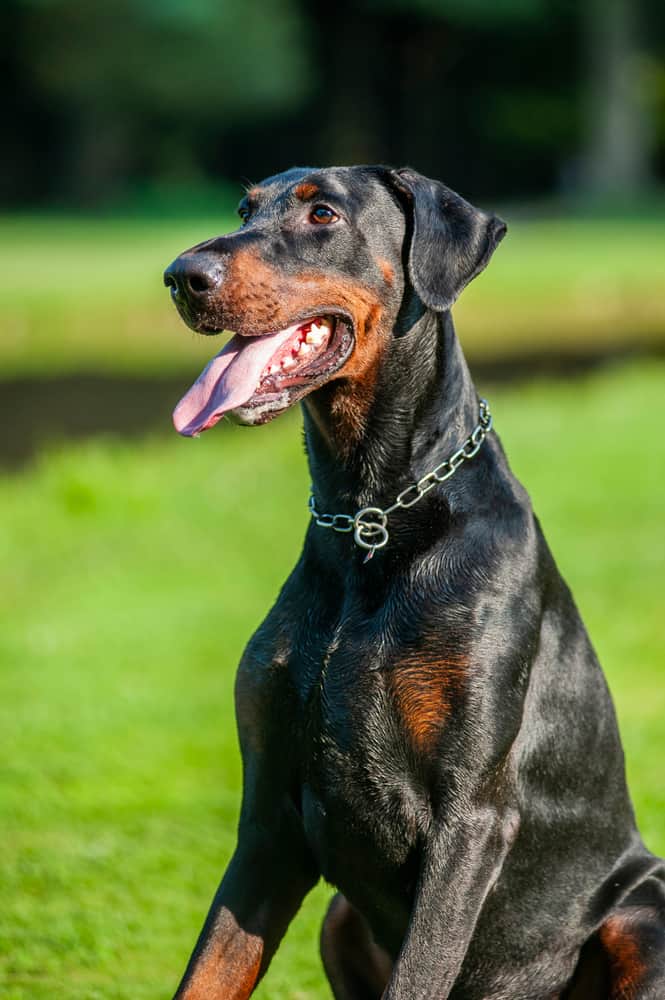 Is there anything more badass than a mythological God or Goddess? Yeah, we didn't think so. The following dog names were inspired by Greek, Roman, Norse, and Germanic mythology.
Achilles: A great warrior in Greek mythology.
Apollo: The Greek God of prophecy, healing, medicine, archery, music, poetry, and the sun.
Aries: The Greek God of war, who holds the spirit of battle.
Athena: The Greek Goddess of wisdom and war.
Artemis: The Greek Goddess of wild animals, hunting, and vegetation.
Cerberus: The multi-headed hound of the Greek God Hades, in charge of guarding the gates of the Underworld.
Freya: The Norse Goddess of love, beauty, war, and gold.
Gaia: The sentient Greek Goddess that is Earth.
Hades: The Greek God of the Underworld.
Hercules: The son of Zeus, a Greek God and hero.
Hermes: A clever and mischievous Greek God known for wealth, luck, thieving, and traveling.
Iris: The Greek Goddess of the sea and sky.
Juno: The Roman Queen of the Gods.
Jupiter: The Roman King of the Gods.
Odin: The Norse God of wisdom, magic, divination, poetry, and death.
Olympia: A Greek Goddess, known as the daughter of Zeus.
Orion: The Greek Godfather of hunting, places among the stars by Zeus.
Pax: The Roman Goddess of peace.
Poseidon: The Greek God of the sea.
Rhea: The Titan Goddess of ease, comfort, and motherhood.
Thor: The Germanic God of thunder and lightning.
Zeus: The Greek God of the Sky.
Badass Dog Names Inspired by Real-Life People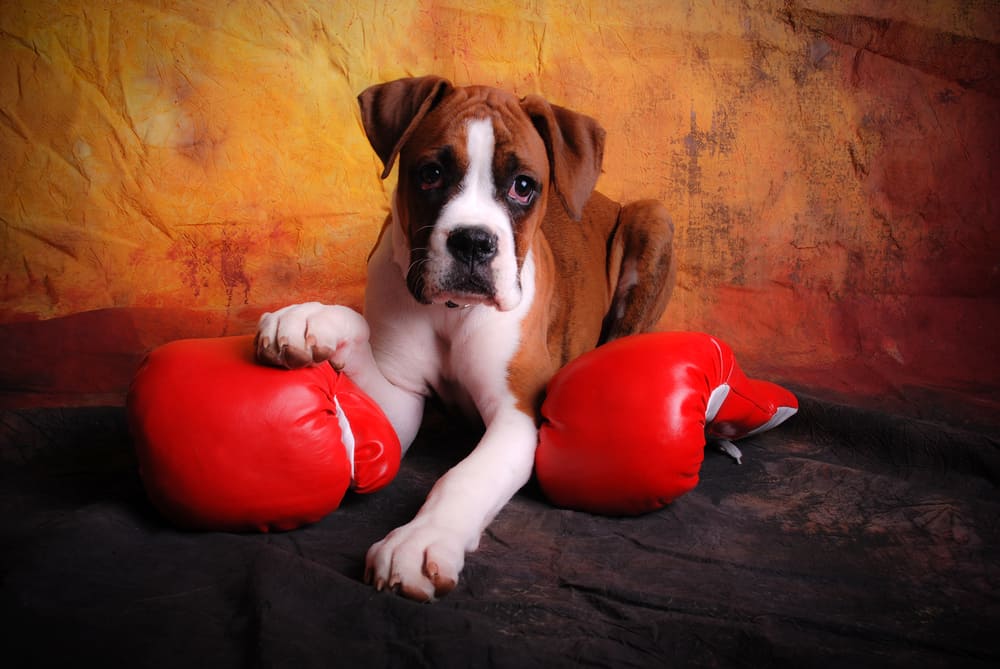 There are some seriously talented people in this world, most of which manage to land ground-breaking roles in action-packed Hollywood thrillers. If you're looking for a badass name for your dog, consider naming them after some of your favorite rappers, musicians, actors, athletes, or martial artists.
We selected some of the most famous and rebellious celebrities of all time and listed them below.
Ali: After boxer Muhammad Ali.
Bean: After actor Sean Bean.
I.G. or "Biggy": After rapper Notorious B.I.G.
Bolt: After Olympian Usain Bolt.
Bruce: After martial artist and actor Bruce Lee.
Cash: After singer Johnny Cash.
Diesel: After actor Vin Diesel.
Dwayne: After wrestler and actor Dwayne Johnson.
Gal: After actor Gal Gadot.
Halle: After actor Halle Berry.
Jackson: After actor Samuel L. Jackson.
Jet: After martial artist and actor Jet Li.
Kendrick: After rapper Kendrick Lamar.
Milla: After actor Milla Jovovich.
Neeson: After actor Liam Neeson.
Ozzy: After rockstar Ozzy Osbourne.
Pacino: After actor Al Pacino.
Scarlett: After actor Scarlett Johanson.
Snoop: After rapper Snoop Dogg.
Stallone: After actor Sylvester Stallone.
Van Damme: After actor Jean-Claude Van Damme.
Vinnie: After actor Vinnie Jones.
Uma: After actor Uma Thurman.
2Pac: After rapper Tupac Shakur.
Badass Dog Names Inspired by Fictional Characters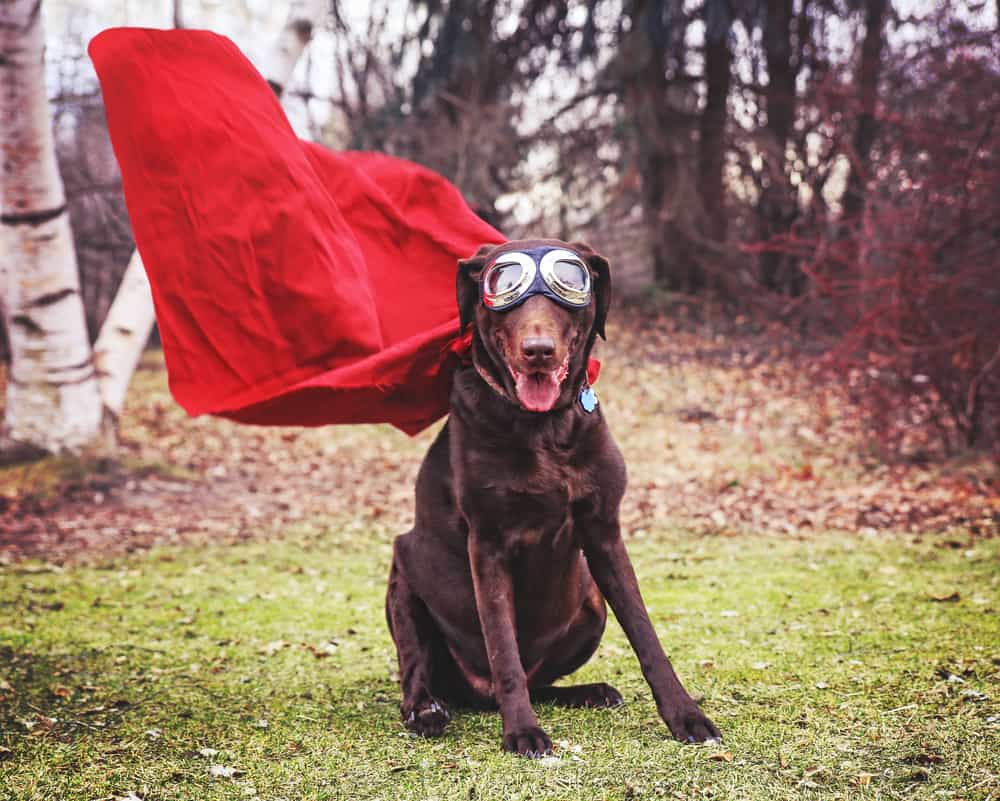 In today's world, there's no shortage of badass fictional characters. In fact, every comic book, TV show, and movie tends to have a handful of awesome characters you wouldn't want to mess with.
The following dog names are inspired by cool and rebellious fictional characters that we all know and love.
Barry: After Marvel's Barry Allen, aka the Flash.
Beatrix: From "Kill Bill."
Bond: After James Bond, aka 007.
Blade: From the "Blade" trilogy.
Bourne: From "The Bourne Series."
Buffy: From "Buffy the Vampire Slayer."
Django: From "Django: Unchained."
Driver: From "Drive"
Elektra: After Marvel's Elektra Natchios, aka Elektra.
Fang: Hagrid's dog from "The Harry Potter Series."
Gandalf: From "The Lord of the Rings Series."
Godzilla: From "Godzilla."
Harley or Quinn: After Marvel's Harley Quinn.
Hulk: After Marvel's Bruce Banner, aka The Hulk.
Huntress: After DC's Helena Bertinelli, aka Huntress.
Katniss: From "Hunger Games."
Kenobi: After Obi-Wan Kenobi from "Star Wars."
Kong: From "King Kong."
Letty: From "The Fast and the Furious Series."
Montana: After Tony Montana from "Scarface."
Morpheus: From "The Matrix."
Neo: From "The Matrix."
Rambo: From "The Rambo Series."
Rey: From "Star Wars: The Force Awakens."
Rocky: From "Rocky Balboa."
Rogue: After Marvel's Anna Marie, aka Rogue.
Shuri: After Marvel's Princess Shuri from Wakanda.
Skywalker: After Luke Skywalker from the "Star Wars Series."
Sparrow: After Jack Sparrow from "Pirates of the Caribbean Series."
Spike: From "Buffy the Vampire Slayer."
Storm: After Marvel's Ororo Munroe, aka Storm.
Trinity: From "The Matrix."
Wick: From the "John Wick Series."
Wolverine: After Marvel's Logan, aka Wolverine.
Xena: From "Xena: Warrior Princess."
Yoda: From the "Star Wars Series."
Zorro: From "The Legend of Zorro"
Naming Your Dog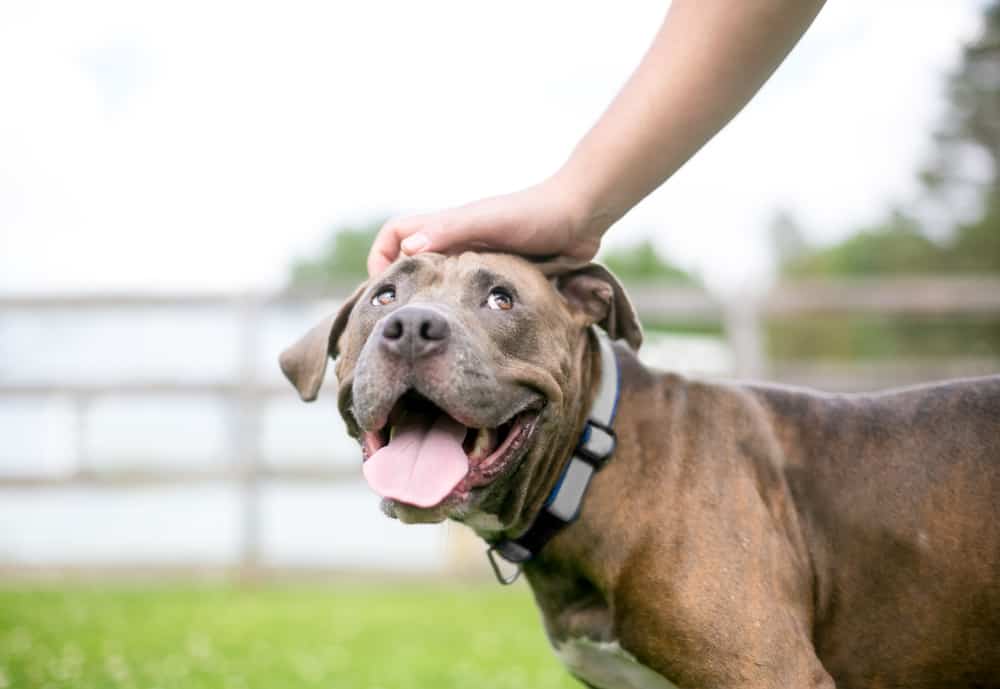 Finding the perfect name for your dog isn't always easy, but once you stumble upon it, you'll have a hard time considering any other name. Once you find the right name, you can solidify your choice by getting it engraved on your dog's future collar, alongside your contact information, of course!
We hope you found the right name for your new best friend on our list of badass dog names, and we wish you both a happy and adventure-packed life together.