169 Dog Names That Start With G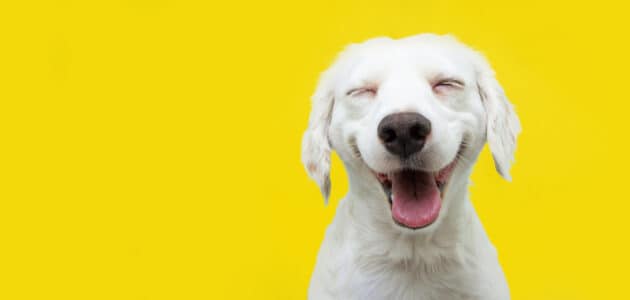 Adopting a new dog is an exciting experience, and part of that excitement is choosing a name. Since humans have the luxury of being open-minded about what's acceptable to name a dog, you can get as creative as you want. After all, the sky's the limit!
The best part is your dog has the ability to learn its name and respond when called. That means you should choose something you adore. If you like names that start with G, then you're in the right place! We've compiled a list of over 150 to choose from. We've also separated the names into categories to make it easier to find something that suits your vibe.
Adorable Names for Adorable Dogs
We'd argue that dogs are, hands down, the cutest animals on the planet. There are hundreds of different breeds, yet they're all adorable! As such, dogs are more than deserving of cute names. Here are some of our favorite cute names that start with G.
Gabbie
Gabe
Gardenia
Gary
Genie
Genna
Gentleman
Gia
Gidget
Giggles
Gigi
Gilly
Ginger
Gizmo
Glenny
Gnocchi
Gordy
Gracie
Granola
Grape
Gumdrop
Gummy Bear
Gus
Gwen
Cool Names for Capable Canines
Appearance-wise, all dogs are adorable. However, when you consider the amazing things that dogs can do, such as guiding the blind or sniffing out cancer, dogs become pretty darn cool. If you agree or if you just like cool names, then this is the list for you.
Gadget
Gaia
Gaius
Gallant
Galatea
Galaxy
Gamma
Garand
Gatsby
Gazer
Geisha
Gemini
Genesis
Ghost
Gibs
Gideon
Gin
Glacia
Glamor
Glory
Gotham
Graffiti
Guardian
Gypsy
Strong Dog Names That Start With G
Okay, so we know dogs are cute and cool, but many of them are also very strong! While most dogs have a bite force that makes ours pale in comparison, some larger breeds can pull heavy loads, like Alaskan malamutes.
If you have one of these strong breeds, you might enjoy some of the tough names below. While we do have a section on funny names, it might also give you a good laugh to name a teacup-sized dog one of these.
Galahad
Galena
Gandalf
Gareth
Garrison
Garvan
Gaston
Gator
Gauge
General
Geralt
Gladiator
Glock
Godzilla
Goku
Goliath
Gorilla
Grizzly
Gunnar
Funny G Names for Your Flea-Bag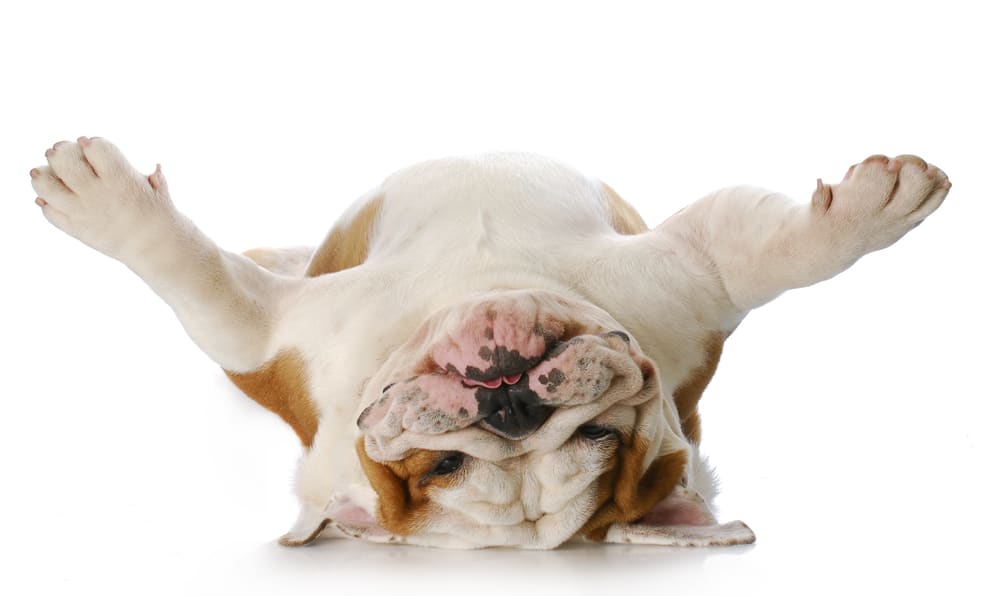 Funny names are basically out of the question for humans as it's often seen as disrespectful. Plus, it's a recipe for bullying (though many celebrities are certainly pushing the envelope in that regard). However, picking a silly name for your dog is totally acceptable and will elicit a laugh from anyone who hears it.
If you love goofy names, this is your chance to put one to good use! Here are some of our favorite silly names for dogs that start with G.
Geewiz
Geezer
Giraffe
Glutton
Gnome
Gobble
Goblin
Golly
Goober
Goofy
Google
Goose
Grandpa/Gramps
Grasseater
Gremlin
Groovy
Grumpy
Gorgeous G Names for Female Dogs
If you're not into themed names, we totally understand. Sometimes you just want a nice, normal name to call your dog. In that case, here are some traditional female names that start with the letter G.
Gabrielle/Gabriella
Gail
Gal
Gamba
Garnet
Gemima
Gemma
Geneva
Genevieve
Georgia
Geranium
Gertrude
Gibi
Gillian
Gina
Ginny
Girlfriend
Girlie
Gladiola
Gladys
Glenda
Glimmer
Glinda
Gloria
Gorgeous
Governess
Grace
Greta
Gretchen
Gretel
Gwendolyn
Great Names for Male Dogs
Once again, if you're looking for a down-to-earth name for your dog, then we've got you covered. These are some of our favorite traditional masculine names that start with G. Of course, it is 2023, so feel free to use these on female dogs as well.
Gabriel
Galileo
Gallop
Gambit
Garfield
Garfunkel
Garrett
Garth
Gavin
Geoffrey
George
Gerald
Germaine
Gestalt
Gibson
Gilligan
Gimmy
Giovanni
Giuseppe
Glen
Gordo
Gordon
Governer
Graham
Grant
Gregory
Greyson
Griffin
Guido
Guinness
Gustav
Guy
Unisex Dog Names That Start With G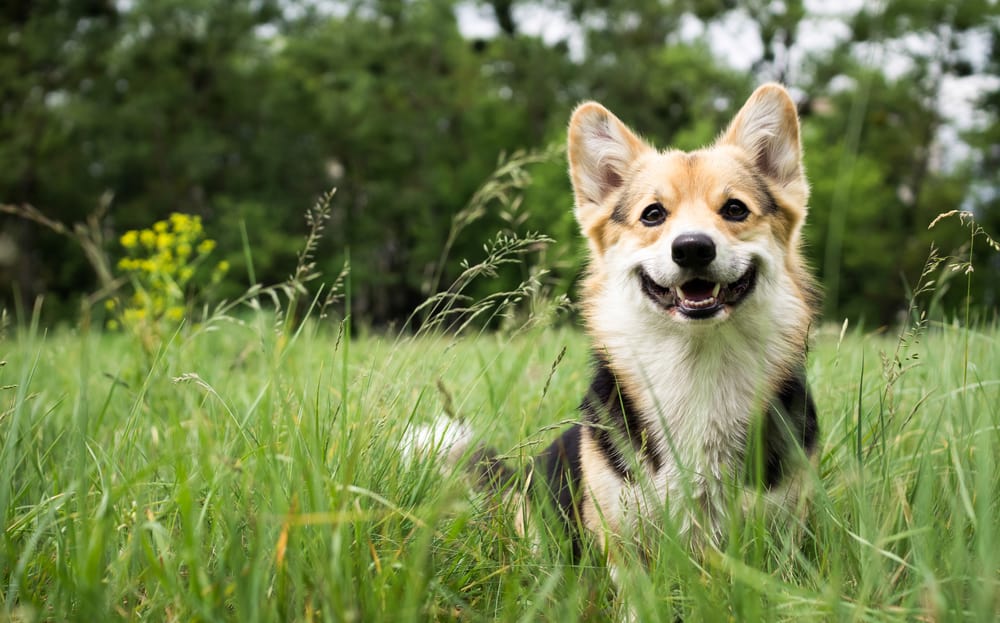 Finally, we have some names that would be a fantastic choice for any dog regardless of its gender. And, of course, they all start with the letter G.
Gale
Gambler
Gameboy
Geek/Geeky
Genius
Ghibli
Ghiradelli
Giddy
Ginseng
Glade
Glossy
Gobstopper
Godiva
Goldie
Gouda
Granite
Gravy
Gray
Grove
Gucci
Guinea
Gumbo
Quick Tips for Naming Your Dog
For some, naming their dog is straightforward, but others may bounce between names, unsure of which one they like best. Perhaps these quick tips can help you make your final decision.
Two-syllable names are the easiest to call.
Don't expect your dog to live up to their name.
Give your dog a name that acknowledges its status as a beloved family member (don't name your dog something like dog, mutt, or cur).
Choose a name you're certain you'll love, so you don't have to change it later (changing a dog's name is possible, though).
G Names for the Goodest Boys and Girls
Getting a new dog and choosing a name for it is a super exciting experience. You can get quite creative if you want to, which is also a lot of fun. Dogs are also easily trained to know and respond to their name, though they probably don't care what you call them so long as they get a treat for it!
As fun as picking a name is, sometimes it can be a little difficult. There are many to choose from, which can lead to confusion over what you like best. It's smart of you to narrow down your choices to names that start with G. We hope our list will help you find the perfect G name for your new good boy or girl.