Dog Names That Start With the Letter J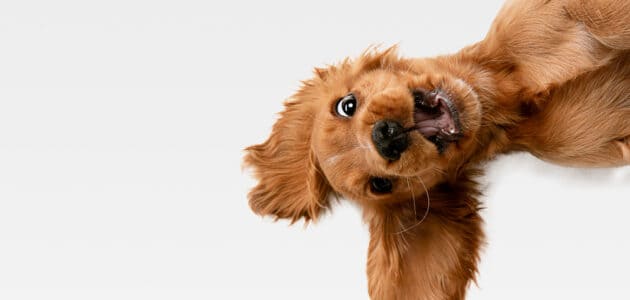 Naming a dog can be as exciting as the first day that you bring them home. Whether it's their appearance, their personality, or a special symbol, picking the perfect name for your pooch is a fun job, to say the least. With so many names to choose from, though, this process can be tricky and time-consuming, especially if you're aiming for something specific like names that start with "J."
To help you out, we've compiled a list of our top 10 favorite names that start with "J," along with recommendations for particular categories. If you're looking for a funny name or one that ascribes to your dog's breed, we've got the ultimate list below.

Top 10 Favorite Dog Names That Start With "J"
Choosing an ideal name that starts with "J" isn't easy, especially when there are so many exotic and unusual options. Below is a list of our top 10 favorites:
Jack Daniels – yep, like the sippin' whiskey.
Jasper – falls nicely off the tongue, and it's a semi-precious rock, too.
Jazz or Jazzy – for the music-loving pooch.
Jello – great for a fun and carefree doggie.
Jellybean – ideal for a pup with a sweet tooth.
Jethro – for the more "edgy" dog.
Jingles – hyperactive pooches come to mind…
Juice – excellent for dogs with a bit of swagger.
Juno – ideal for a playful pooch.
Jupiter – well-suited to dogs with an air of mischief.
Dog Names by Breed
Naming a dog can sometimes be easier if you consider their breed first. Below are ten suggested "J" names based on dog breed:
Jak – Cocker Spaniel (English)
Jackie – Doberman
Jaiky – Pomeranian
Jasmine – Dalmation
Jeeves – Golden Retriever
Jim – German Shepherd Dog (Alsatian)
Jinie – St. Bernard
Jojo – Rottweiller
Joo – Pug
Juju – Labrador Retriever
June – Sharpei
Famous Dog Names

There is no shortage of names when it comes to celebrities or famous people. Below is a list of J-named famous people that may just work for your pooch:
Jabba the Hut – if your dog is of the lazier, rounder type.
Jackie Chan – energetic fighter types would suit this name.
Jackie Kennedy – for the elegant and sophisticated pooch.
Jesse James – would fit dogs with a wilder personality.
Jessica Rabbit – for the pup with a bit of sex appeal.
Jimmy Hendrix – if your dog is a rockstar, this is a no-brainer.
Johnny Cash – suited to rebellious or country-inclined dogs.
Joker – naughty or wicked comes to mind.
Jon Snow – for the more strong-minded pooch.
Judge Judy – if your dog doesn't take any crap, this is the name for them.
Fun Dog Names

Some names are just plain fun to either say or hear. Below are ten fun names that start with "J":
Jabberwocky – great for a goofy dog.
Jaffa – for a sweet pooch, reminiscent of the orange chocolate cookie.
Jamboree – if your dog just loves a party.
January – like the first month of the year, this is ideal for a first-time doggie.
Java – active, hyper, and coffee-like come to mind!
Jeans – because it just sounds cool.
Jeep – for the dog who loves car rides or the open road.
Jezebel – if you want a biblical name.
Jumbo – would fit dogs with a big personality.
June Bug – cute and petite dogs would suit this name.
Food Dog Names
Food names make for great dog names, too. Below are ten food-inclined names that start with "J":
Jaboticaba – like the Brazilian fruit, this would suit a doggie of the exotic type.
Jackfruit – for a tropical kind of pooch.
Jalapeno – if your pup adds a bit of "spice" to your life.
Jam – short and simple!
Jambon – this would suit a dog with a rich or savory personality.
Jawbreaker – reminiscent of the childhood candy, this is great for dogs with powerful teeth and jaws!
Jellyroll – fun and flabby comes to mind…
Jerk Chicken – a bit of a strange one, but great for dogs with a bit of "bite."
Jerusalem Artichoke – this one's even stranger, but it could be shortened to "Jerusalem" or "Jer" instead.
Jujube – like the soft, chewy candy, this would suit a pooch with a sweet disposition.
Female Dog Names
For the feminine or female dog in your life, below are some great options:
Jade
Janine
Jasmine
Jedi
Jenna
Jinnie
Jolie
Juicy
Julia
July
Male Dog Names
Male dogs suit "J" names particularly well. Below are some of the top picks:
Jack
Jake
Jeremiah
Jerry-Lee
Jingles
Jitterbug
Joel
Joon
Julio
Justin
Dog Names That Start With "Ja"
Jada
Jamaica
Janette
Janko
Jansie
Jarmela
Jasmina
Jason
Jawasa
Jazz
Dog Names That Start With "Je"
Jean
Jeidi
Jela
Jelly
Jeniver
Jermaine
Jersey
Jess
Jetske
Jewel
Dog Names That Start With "Ji"
Jiffy
Jillian
Jindra
Jinni
Jiphaine
Jipsy
Jirana
Jiska
Jissy
Jitta
Dog Names That Start With "Jo"
Joana
Jocka
Joda
Jodie
Joela
Joeta
Johanna
Joie
Joka
Jokohoma
Jolana
Dog Names That Start With "Ju"
Jubilee
Judd
Juju
Junie
Julio
Julius
June
Junior
Junkos
Juwel
Jux
Choosing a "J" Name for Your Dog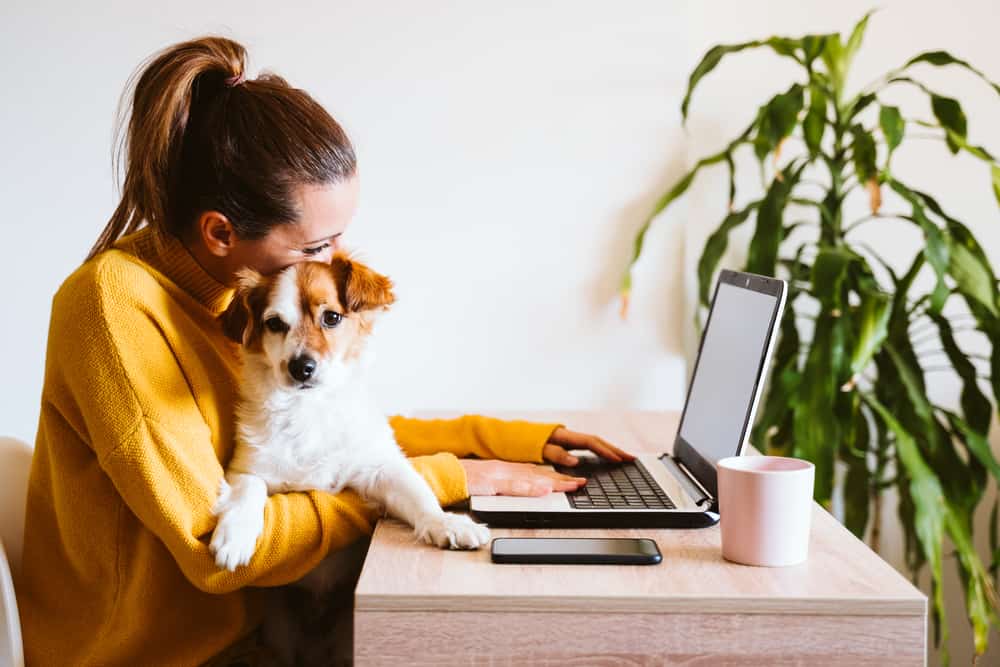 When it comes down to it, choosing the best name for your dog is a very personal choice. But, if you're after one that starts with the letter "J," the lists above can be a useful guide for determining the one that fits the appearance and personality of your special pooch.
For example, if you want to name your dog according to its breed, you could go with one of the "J" names by breed. Or if famous names are more your fancy, why not try one of the famous "J" names?
Alternatively, if your dog stands out because of its hilarious personality, you could go for a fun name that starts with "J" instead. Whatever you decide, the possibilities are endless. Have fun choosing!