The Best Dog Names That Start With R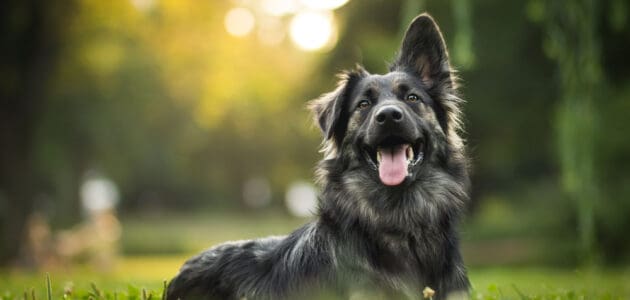 Selecting a name for your new dog can seem like a difficult task – you don't want to end up with a name that doesn't suit your pup, after all. While picking the perfect name out can seem overwhelming, a little bit of inspiration can go a long way in helping you narrow down your choices.
In this article, we will be helping you to understand what to keep in mind when choosing a name for your dog. We will also be giving you our top picks of dog names that start with R, so you can find some inspiration and select the perfect name for your pup.
What to Remember When Choosing a Name for Your Dog
When choosing a name for your pup, you should remember to select something that speaks to your dog's personality or describes their appearance, as these make for the best names. You should also try to choose something that you can easily pronounce and that your dog will easily recognize – if you want to train your dog, this will be very useful.
Additionally, try not to choose a name that you would be embarrassed to say aloud to a vet or another person; you may think the name is funny, but some things are better left in private rather than being your dog's official name.
Famous Dog Names That Start With R
These famous dog names starting with R, can be found belonging to celebrities and in your favorite books and movies, but they can also make for a great name for your dog.
Roxie: After the main character in the 1926 play Chicago, popularized by the 2002 musical film adaptation.
Rin Tin Tin: The famous dog character in The Adventures of Rin Tin Tin. It's a perfect name for a German Shepard dog, as that was the breed of the original Rin Tin Tin!
Ricky Bobby: The main character in the comedy film Talladega Nights: The Ballad of Ricky Bobby. It's a good choice if your dog has a special love of cars.
Rita: One of the main characters in Disney's 1988 movie Oliver & Company.
Rover: After the dog in the popular comic strip Red and Rover created by Brian Basset in 2000.
Ruff: The pet dog featured in the U.S. adaptation of the Dennis the Menace comic strip.
Rusty: A dog character in Disney's 2004 animated film Home on the Range.
Rex: There are many famous people and animals with the name Rex, but the most notable is that of Ronald Reagan's dog, Rex, who lived with him in the White House.
Roger: A popular name for many notable figures, you can name your dog Roger to give them a name distinguished from the rest.
Ringo: A great choice for Beatles fans, you can name your dog after the ever-popular drummer Ringo Starr.
Romeo: After the popular character in Shakespeare's famous story Romeo and Juliet.
Rosemary: After the useful fragrant herb. You can shorten this name to "Rosie" or "Rose" as an easy nickname for your dog.
Reeses: You can use this name as an homage to the popular peanut butter and chocolate candy. It is a great choice for a dog with a darker coloring or one that loves peanut butter.
Rue: This name works as an homage to the character of Rue Stenberg from the Hunger Games It is a good choice if you are a fan of the books or movies.
Ron: After the Harry Potter character of Ron Weasley. You may also want to use the full name of "Ronald."
Remus: Another Harry Potter character, Remus Lupin, was one of Harry's favorite instructors.
Reginald: A distinguished name, this can also be used as an homage to the character of Sir Reginald Hargreeves from the popular Umbrella Academy
Rajah: After Princess Jasmine's pet tiger in It is a great name for an overly large, protective pup.
Raleigh: As a tribute to the city of Raleigh, North Carolina! This is a great choice for a dog that loves to travel.
Rio: You can use this name as a reference to the 2011 animated film Rio or for the lively city of Rio de Janerio in Brazil that the movie was based in.
Rudolph: After the popular Christmas character of Rudolph the Reindeer. It's a great choice for a dog that stands out from the pack!
Roosevelt: As a tribute to the 26th American president Theodore Roosevelt or to his presidential cousin, Franklin Delano Roosevelt.
Rigatoni: If you or your pet have a special love of pasta, this may be the best name for you to pick.
Reuben: A delicious type of sandwich and a fitting dog name, especially if your pup has a soft spot for corned beef.
Riddick: After the main character in the 2013 sci-fi action film of the same name.
Rock: This can be a great name for a dog who loves digging up rocks or as a tribute to the former professional wrestler and actor Dwayne "The Rock" Johnson.
Royce: This can be a great name if you are a fan of Rolls-Royce cars.
Rollo: This famous name belonged to a Viking who became the first ruler of Normandy and can also be recognized as a brand of chocolate candy.
Rapunzel: After the famous character in the German fairy tale of the same name. It is a great choice for an especially long-haired dog.
Regina: As a reference to the character Regina George in the popular movie Mean Girls. Bonus points if your dog is blonde colored and has its own set of followers.
Red: This name is perfect for a dog that has a reddish-colored coat.
Romulus: After the legendary figure and first king of Rome.
Female Dog Names That Start With R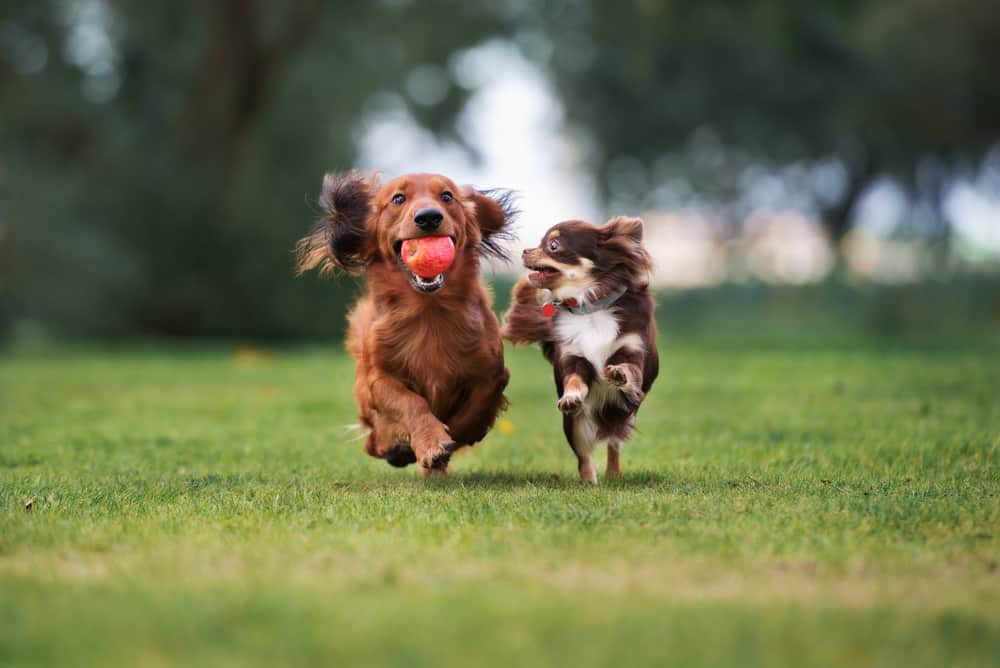 This collection of female dog names gives you some prime choices and inspiration for naming your furry friend.
Rosa
Rose
Rowan
Ruth
Rosine
Roxana
Ranita
Raola
Raolita
Rashida
Roxanne
Rubina
Ruby
Rosalie
Rosaria
Rachel
Raggy
Ranira
Rasta
Romana
Raija
Raika
Rainbow
Rain
Rastina
Ravioli
Raya
Rayka
Rea
Rebecca
Rega
Regula
Resa
Rhea
Ria
Rica
Ricarda
Ricka
Ricotta
Rina
Ripley
Reina
Reja
Remy
Rena
Reni
Rita
Rixi
Robina
Raisha
Raisin
Raluca
Ramira
Ramona
Raven
Rana
Randa
Ranja
Rani
Ranka
Ranina
Male Dog Names That Start With R
The male dog names below provide you with many options to help you choose the most suitable name for your pet.
Racer
Racker
Radka
Raffel
Raffi
Ragnar
Ragu
Raider
Raldo
Ralf
Rambo
Ramòn
Ramses
Randy
Ranger
Rango
Rani
Raoul
Rasputin
Rascal
Rasco
Rasmus
Ratz
Ravel
Ray
Raziel
Razz
Rebel
Reebok
Reef
Reggie
Reno
Renzo
Rhett
Rhino
Rhodes
Ricardo
Ricco
Richie
Rider
Riffraff
Rigg
Ripple
Ritchie
River
Robbie
Robin
Robinson
Roby
Rocko
Rodan
Rodney
Rolex
Rolfie
Roman
Rondo
Rosco
Rover
Roy
Richard
Rufus
Choosing the Best Name for Your Dog
Choosing a name for your dog can be hard, but with the help of our list, you may be able to make your choice with a little less stress. Always remember to choose a name that you like and that fits your dog's appearance or personality, and you will be sure to have the best name for your dog in no time at all.