234 Dog Names That Start With L for Your Four-Legged Love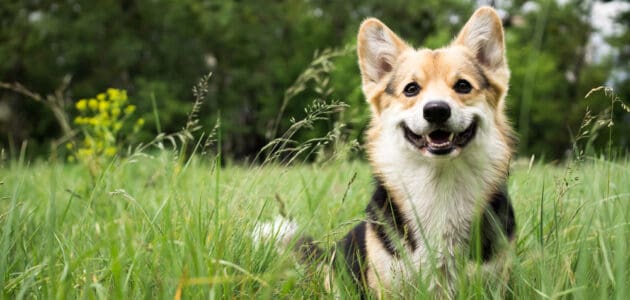 Getting a new puppy or rescuing a dog from a shelter is beyond exciting. Part of that excitement is getting to choose a name for the puppy. While humans can tend to be a little judgmental of others' choices when it comes to naming children, the same isn't often true of naming pets.
We're a lot more open-minded with our name choices for animals, which means you can get really creative if you want to. You can choose a silly or super unique name, and most people won't even bat an eye. Of course, no shade to those who prefer more traditional, down-to-earth names either.
We have all of these types of names on our list today, and every single one of them starts with the letter L. There are over 200 for you to choose from, so we're sure you'll find an absolutely lovely name for your new furbaby.
Cute Names for Captivating Puppies
Dogs are adorable. We would even argue that they're the cutest animals on the planet. There are hundreds of dog breeds in existence, and every single one of them is cute! So, why not give your dog a cute name to match its cute appearance?
We've sorted all of our cute names into male, female, and unisex categories since there were so many. Of course, it's 2023, so you can use a feminine name for a male dog (and vice versa) if you want to!
Male
Laddie
Larry
Leeland
Lenny
Leo
Lester
Linguine
Louie
Luigi
Lynden
Female
Ladybug
Libby
Lilac
Lilah
Lilo
Lily
Lilybeth
Lindy
Livvy
Lizzie
Lola
Lottie
Luella
Lulu
Luna
Lydia
Unisex
Lavender
Lemon
Lemonade
Licorice
Limoncello
Lolli
Lollipop
Loop/Looper
Love/Lovely
Loyal
Lucky
Cool Names for the Slickest Canines
Have you ever thought your dog is cool? The fact of the matter is that dogs are incredible creatures that can be trained to do many different things.
Dogs can work on farms as herders or guard livestock, and they're well known for their role as service animals for those with disabilities. They also have an amazing sense of smell which they can use to detect health issues like cancer! As such, we have many cool names that start with L for dogs.
Male
Labron
Lancaster
Lancer
Laser
Lavar
Lawson
Lazar
Lazaro
Lazarus
Lazlo
Leander
Lennox
Levy
Lex
Leyton
Lisandro
Locke
Lockwood
Loki
Lothario
Lucifer
Lucius
Luther
Lux
Luxor
Lyon
Lysander
Female
Lacey
Ladonna
Lakendra
Lanita
Latasha
Latoya
Leia
Leilani
Lena
Lexi
Liliana
Lilith
Lizzo
Lolita
Lorelei
Luciana
Lucienne
Luzita
Lylas
Lyra
Lyric/Lyrica
Unique Names for Your One-Of-A-Kind Pup
Just like people, dogs are individuals. They all have their own unique personalities and traits. If you want to celebrate your dog's individuality, or if you just like unique names, then this is the list for you.
Male
Lachlan
Ladislav
Lamarcus
Landry
Lars
Lavell
Lavonte
Leandros
Leif
Lemuel
Leonid
Leonidas
Lev
Levan
Leviticus
Lewellyn
Lindberg
Lino
Loic
Lorentz
Luciano
Ludlow
Ludvik
Lutz
Female
Laika
Lakita
Lakshmi
Latavia
Laurel
Laurentina
Lauressa
Lavinia
Leisha
Lerna
Lernik
Letitia
Levana
Lewana
Liyanka
Lollobrigida
Loriana
Luana
Lucretia
Ludmila
Luminosa
Lygia
Lynlee
L Names That Will Make You Laugh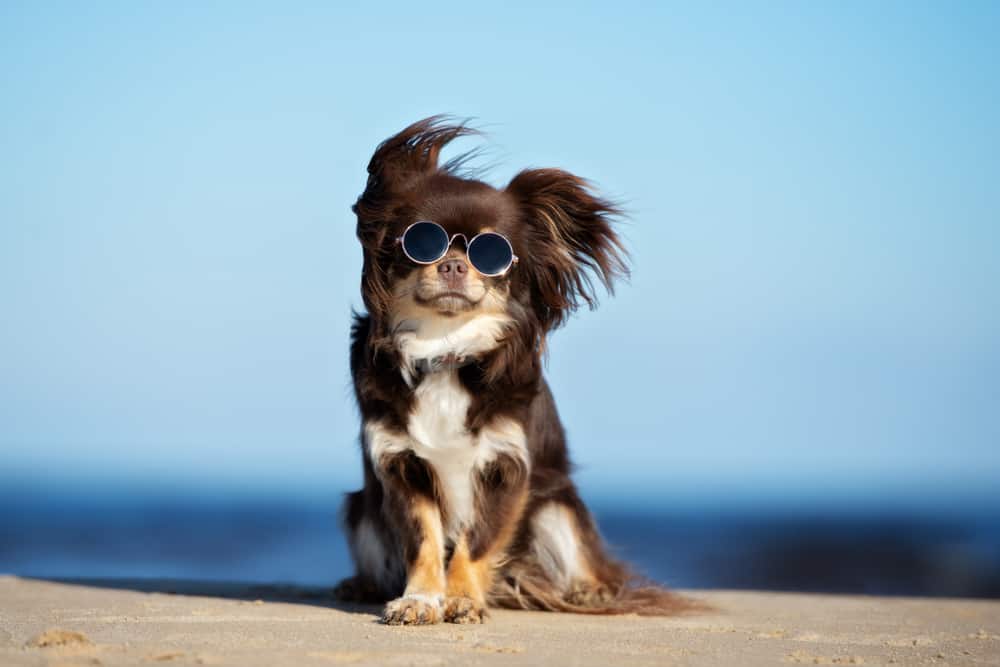 If you're a goofy person who loves a good joke, then you'll probably enjoy these punny names that start with L. Our personal favorite is Lickerish. Check them out!
Lemony Sniffit
Leonardo Dog-caprio
Lickerish
Lickity Split
Licksalot
Lickums
Little Foot
Lord Barkston
Lord Waggington
Lucy-fur
Male Dog Names That Start With L
If none of the themes so far have interested you, we've still got more names. This is a list of some common, popular male dog names that start with the letter L. These names are traditionally masculine, but feel free to use them for girl dogs, too!
Lafayette
Lamar
Lambert
Lambo
Lamont
Lance
Lancelot
Lando
Landon
Langford
Langston
Larkin
Laurent
Lawrence
Leandro
Leon
Leonard
Leonardo
Leopold
Leroy
Lewis/Louis
Leyland
Liam
Lincoln
Lindon
Link
Linus
Lionel
Livingston
Lloyd
Logan
Lord
Lorenzo
Lowell
Lowman
Lowry
Luca
Lucas
Luke
Lyle
Female Dog Names That Start With L
If none of the other female names on our list sparked your interest, then here are even more! These names are a little more down-to-earth. These names are traditionally feminine, but it's totally okay if you want to use one of them for a male dog.
Lady
Lainey
Lana
Larissa
Laura
Lauralee
Lauren
Laurette
Laverne
Layla
Leah
Leandra
Lenora
Leona
Leonora
Letty
Lexy
Lianna
Lianne
Lillian
Linda
Lindsay
Lisa
Lizbeth
Lorena
Loretta
Lorraine
Louisa/Louise
Louisette
Lucia
Lucille
Lucinda
Lucy
Lynn
Unisex Dog Names That Start With L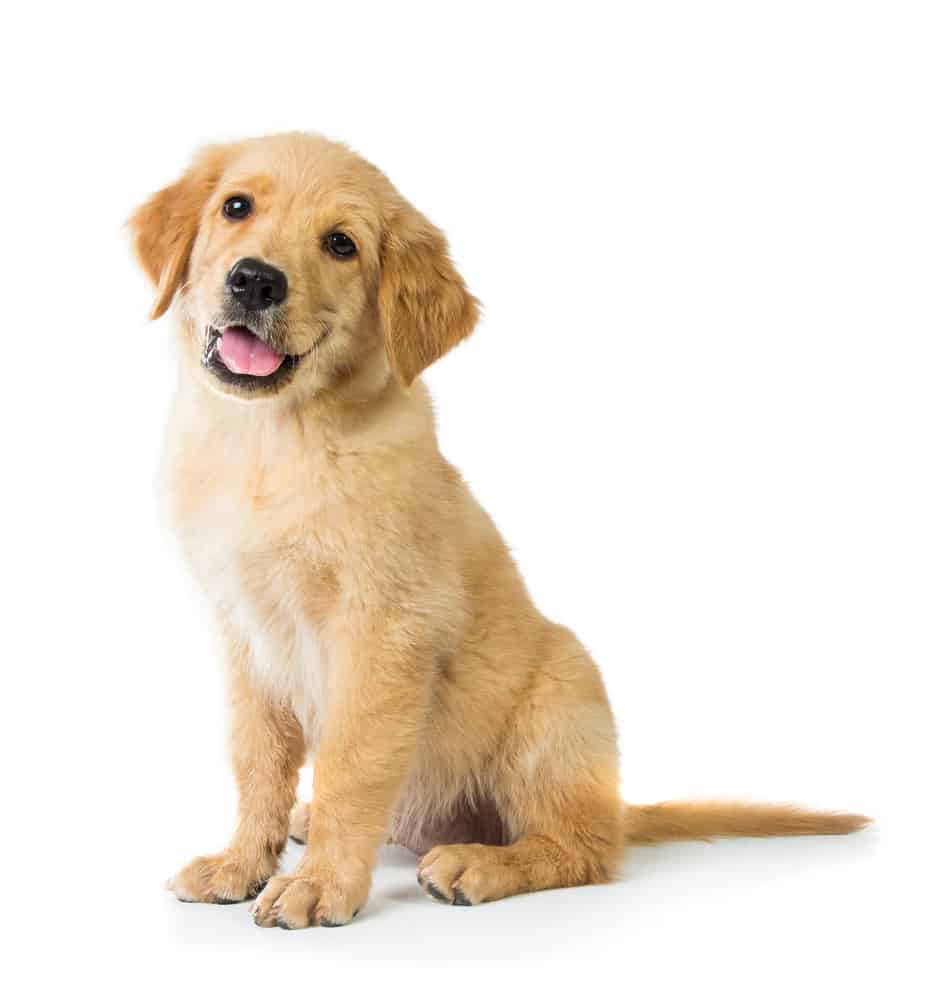 Finally, we have some lovely unisex names for you to browse through. Any of these names would be a great choice regardless of your puppy's gender.
Labyrinth
Lake
Lakota
Lassie
Laurie
Lee
Legend
Leighton
Leslie
Liberty
Libra
Lightning
Limbo
London
Lotus
Lumi
Lumos
Lunar
Lovely L Names for Loveable Pups
There were a lot of names on our list, so we hope you aren't too overwhelmed. Getting a new puppy or rescue dog is an exciting experience, and choosing a name should be fun. Because you're naming a dog and not a human, you can get really creative, and people will hardly bat an eye.
If you are struggling to choose between a few names, think about which one is easier to call. Does one of them feel more personal or loving? If you think you'll love a name for the next decade and a half, then it's a good choice.
Whichever name you decide on, we know it's going to be awesome. Your dog is lucky to have someone who loves it so much and will spend time carefully deciding on the perfect name.