164 Wonderful Dog Names That Start With W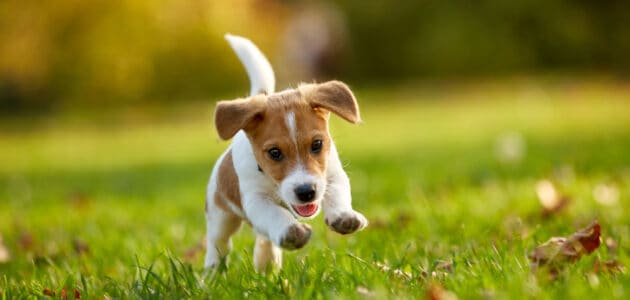 Whether you've rescued a dog from a shelter or are buying from a breeder, getting a new bundle of fur is beyond exciting. Now, you get to have fun choosing a name. When it comes to naming pets, the sky is the limit.
Names that would never be given to human children can totally be used for dogs (and can even be considered cute!). No one will judge you if you decide to go for an especially unique name, either. Naming pets is so fun because you can be as creative as you want.
Of course, choosing a name is difficult for some. Family members may like different names, or you may just be overwhelmed by the sheer number of names to pick from. Picking a letter you like is a great way to narrow down your choices.
We've compiled a long list of names that start with the letter W. We have over 150 names for you to browse through, and we've categorized them by theme to make it easier for you to find what you like. We're sure you'll find a wonderful name for your new furbaby.
Cute Names for Cuddly Companions
Dogs being adorable is a universal truth. The fact that there are hundreds of dog breeds (and mixed breeds) and all of them are cute is practically magical. If you want to celebrate your dog's cute face — or if you just like cute names — then this is the list for you.
Wafer
Waffles
Walnut
Wangi – Fragrant (Indonesian, Malay)
Warda – Rose (Arabic)
Weedle
Welch's
Wilbur
Willie
Wilma
Wina – Friend (Ancient Germanic)
Wink/Winky
Winnie
Winterberry
Wioleta – Violet (Polish)
Wishbone
Wonton
Woody
Wookie
Wooly
Wrinkles
Cool Names for Clever Canines
When you think of cool animals, do dogs come to mind? They should. Dogs are extremely talented at learning how to put their natural gifts to good use. One of those gifts is their sense of smell, which is 10,000 to 100,000 times better than our own.
With it, dogs can help with search and rescue missions, sniff out bombs, find drugs, and detect health concerns like Covid-19, diabetes, seizures, and cancer. If that's not cool, we don't know what is. You can pay homage to your dog's awesomeness by giving them one of these cool names that start with W.
Wakanda
Waleria – To be strong (Polish)
Walkiria – Valkyrie (Old Norse)
Waman – Eagle; falcon (Quechua)
Warlock
Warrior
Wayra – Wind (Quechua)
Weiss – White (German)
Wendigo
Whiskey
White Fang
Widya
Wildfire
Willka – Sun (Aymara)
Witch
Wolf
Wolfgang
Wolfsbane
Wollaston
Wolverine
Wrecker
Wreicker
Wulfric
Unique Names for Special Puppies
Dogs, just like humans, are individuals. They have different personalities, desires, and things they like and dislike (for instance, when it comes to toys, some dogs like squeakers and others like crinkles). Your dog is one-of-a-kind, so why not give them a unique name?
Wadid – Lover; affectionate (Arabic)
Wafiya – Trustworthy, reliable, loyal, perfect (Arabic)
Waimarie – Good luck (Maori)
Wakita
Wallo
Wardell
Wedelia
Wendeline
Wenlock
Wikolia
Wilea
Wilhelmina
Wilkens
Willoughby – Willow town (English)
Wilvera
Wingfoot
Winthrop
Wirena
Wolcott
Woodrow
Wyclef
W Names That Are Totally Whimsical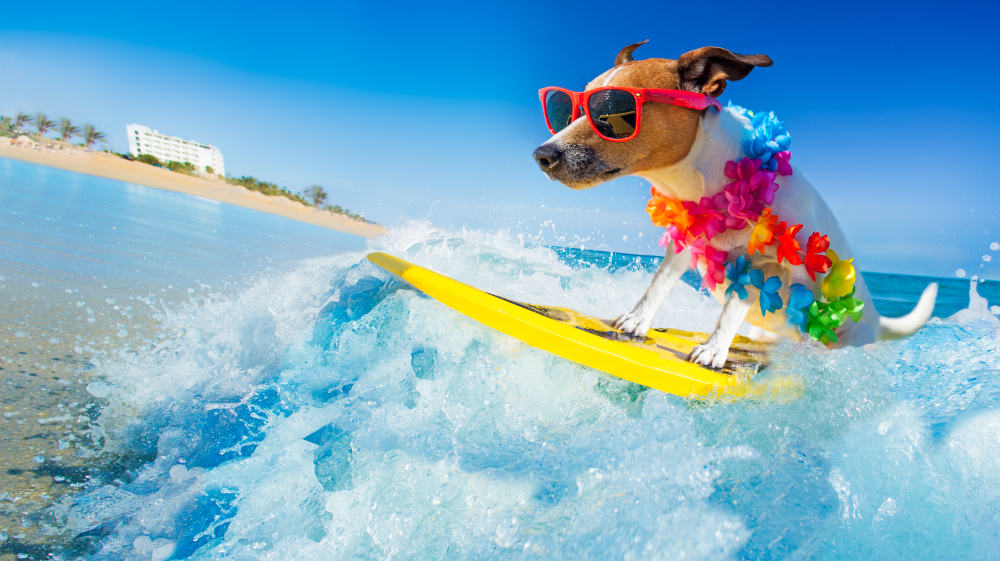 Are you the jokester of your family? If you live for memes, puns, and all things goofy, then you may enjoy these silly names for dogs. Our favorite is Whortleberry, which is actually a plant!
Wacky
Waddles
Wags
Wagtail
Wedgie
Weebles
Whale
Whiner
Whipple – A type of flower
Whiskers
Whizzer
Whopper
Whortleberry
Wiggles
Will.i.am
Wimpy
Wobbles
Woofer
Male Dog Names That Start With W
If you're looking for a name that is more normal and down-to-earth, then we've got you covered. This list includes traditionally masculine names that are in popular use. If you find a name you absolutely adore but your dog is female, we say go for it!
Wade – At the river crossing (English)
Wagner
Walker
Walkman
Wallace – Foreigner; stranger (Scottish)
Walter – Army ruler (German)
Warren – Park-keeper (English, French)
Washington
Watanabe
Watson – Son of Wat (English, Scottish)
Waylon – Land beside the road (English)
Wayne – Maker of wagons (English)
Webster
Wells
Wentworth
Wesley – Western meadow (English)
Wesson
Westin
Westley
Weston – From the western town (English)
Wetherby
Whitaker
Wilder
Wilfred – Desiring peace (English)
Will/William – Resolute protector (English, German)
Wilson – Son of Will (English)
Winchester
Winston – Wine's town (English)
Wizard
Wright – Craftsman (English)
Wyatt – Brave in war (English)
Female Dog Names That Start With W
Still haven't found a name you love? If the other names on our list weren't to your taste, then check these out. Most of these names are a bit more common, for those who prefer names that they've actually heard of before.
Wanda
Waterlily
Waverly – Meadow of quivering aspens (English)
Wedelia – A type of flower
Wednesday
Weigela – A type of flower
Wendy
Whitley – White meadow (English)
Whitney – White island (English)
Wildflower
Willa – Resolute protector (English, German)
Willow
Willowbell
Windflower
Winifred – Holy peacemaking; gentle friend (English)
Winona – First-born daughter (Anglicized Dakota)
Winter/Wynter
Wisteria
Wondergirl
Wondra
Wren
Wrenley
Wynette
Wyn – Fair; pure (Welsh)
Unisex Names for Dogs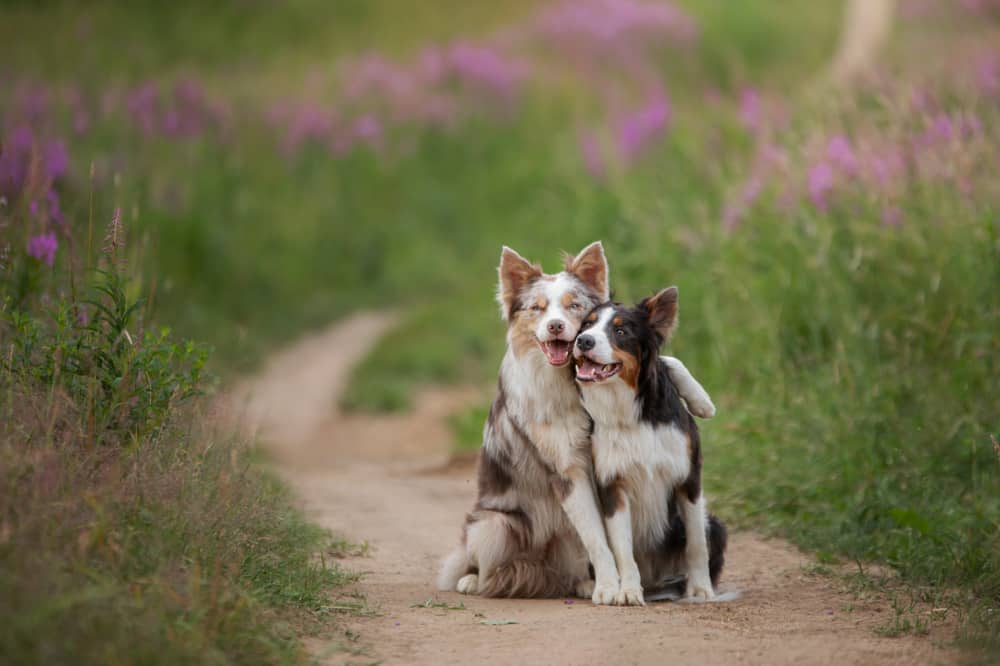 Finally, we have some wonderful unisex names. These names would be great for any dog, regardless of gender. Have a look.
Wailea
Wallflower
Wanderer
Warden
Wasabi
Watchdog
Watcher
Weasley
Weezer
Wendell
West
Whimsy
Whisper
Whizkid
Widget
Wiki
Wildberry
Wimberley
Wind
Wine
Winner
Winslet
Wisconsin – River running through a red place (English, French, Miami Indian)
Wisdom
Wish
Wyoming
The Wonderful World of Dog Names
Bringing home a new puppy is an exciting experience, and choosing a name is part of the fun. Pet names are in a world of their own, which means there are no limitations to how creative you can get. You can choose punny names or unique ones, there are no rules.
As fun as it is, finding the right name can be tough. Having a lot of choices can be overwhelming, and sometimes, family members will disagree on which names they like the most. By narrowing your options down to names that start with W, you've taken a step in the right direction.
There may be some back and forth before you come to your final decision, but we're sure you'll choose a fantastic name for your new furbaby.