150+ Famous Dog Names for Your Four-Legged Superstar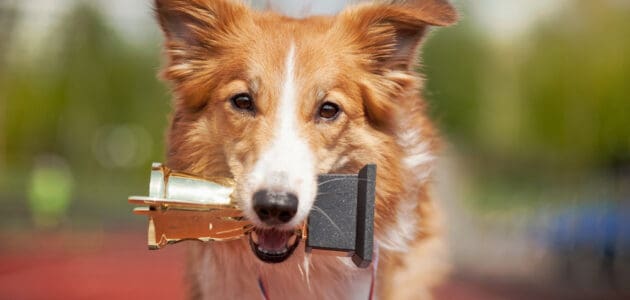 Your puppy may not be famous to the rest of the world, but she's certainly a celebrity to you. She's rich with cuteness and love, a currency she uses to get you to pay for her food and clean up after her. But who knows, maybe someday she'll be an Instagram star.
If you're looking to name your dog after a celebrity pooch, look no further. We've gathered the names of famous dogs from history, movies, television, and literature.
Famous Dogs in History and the Real World
These are the names of dogs who actually existed. Some did incredible things, whereas others are simply famous for belonging to a famous figure.
Balto and Togo – These Siberian huskies led the sled teams of the famous Serum Run in 1925, which delivered a cure for diphtheria to Nome, Alaska.
Barney, Spot Fetcher, Miss Beazley – These were President George W. Bush's dogs.
Bingo – The mascot for Cracker Jacks.
Bo and Sunny – President Obama's dogs.
Bullseye – Target's mascot dog.
Chaser – This border collie had the best memory of any non-human animal ever tested.
Checkers – President Nixon's dog.
Chips – The most decorated dog of WWII.
Cloe – The biggest dog in the world, weighing 365 pounds!
Dinky and Gidget – Chihuahuas that were Taco Bell's mascots in the 90s and 2000s.
Fido – Abraham Lincoln's dog.
Gibson – The former world record holder for the world's tallest dog, standing 42.2 inches tall.
Hachikō – This Japanese Akita became famous for meeting his owner at the train station every day.
Hank – A stray dog that became the unofficial mascot of the Milwaukee Brewers after it wandered into their spring training facility and getting adopted.
Jofi – Sigmund Freud's dog.
Lady Greyhound – The Greyhound bus mascot.
Laika – A Soviet space dog and the first animal to orbit the earth.
McGruff – The National Crime Prevention Council's mascot.
Millie – George H.W. Bush's dog.
Nipper – The dog on the RCA logo.
Peritas – Alexander the Great's favorite dog.
Pickles – This dog found the stolen FIFA World Cup Trophy in 1966.
Sinbad – The U.S. Coast Guard's mascot.
Snuppy – An Afghan hound that was the first dog to ever be cloned.
Strongheart – One of the first canine actors, Strongheart was a German shepherd.
Tinkerbell – The chihuahua that accompanied Paris Hilton on her show, The Simple Life.
Trakr – A German shepherd that discovered the last survivor of the 9/11 attacks on the World Trade Center.
Zeus – The tallest dog in the world at 44 inches tall.
Zorba – A mastiff that weighed 343 pounds and once held the world record for the heaviest dog.
Famous Dog Names From Movies
Dogs are so amazing that they can even be actors. There are many popular films in which dogs are the main characters, and it's not uncommon to have dogs star as minor characters in films either. Let's look at the names of the most famous pooches in film.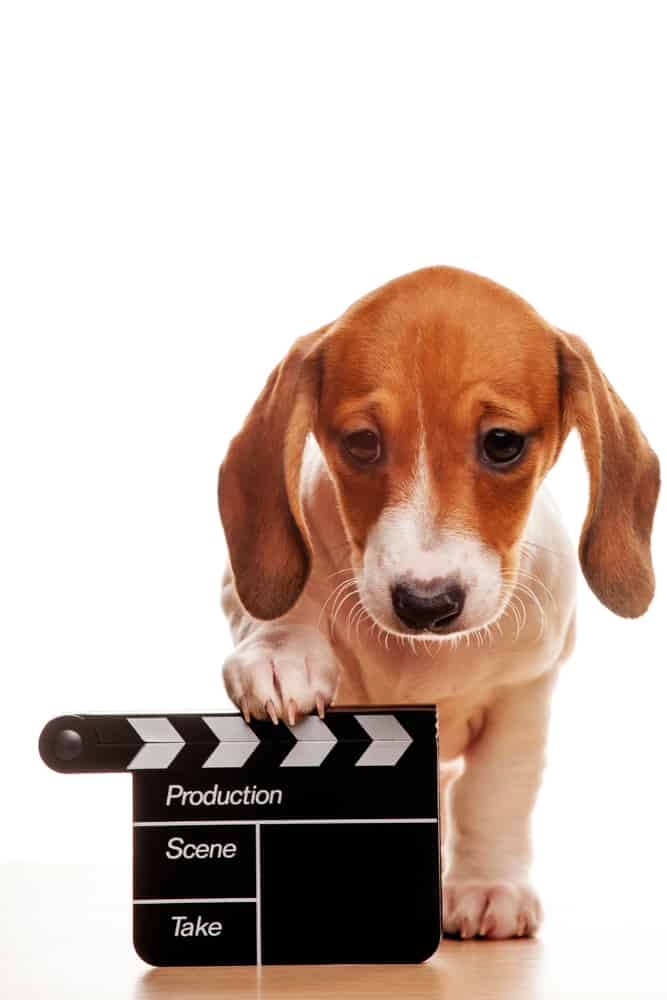 Asta – The Thin Man
Baby – Clean Slate
Bailey – A Dog's Purpose
Barney – Gremlins
Baxter – Anchorman
Beatrice – Best in Show
Beau – Iron Will
Beethoven – Beethoven
Benji – Benji
Bingo – Bingo
Bolt – Bolt
Boomer – Independence Day
Brinkley – You've Got Mail
Bruiser – Legally Blonde
Buckley – The Royal Tenenbaums
Buddy – Air Bud
Buster – Toy Story
Chance and Shadow – Homeward Bound
Charlie B. Barkin – All Dogs Go to Heaven
Chopper – Stand By Me
Clue – The Adventures of Mary-Kate and Ashley
Copper – The Fox and the Hound
Cosmo – Guardians of the Galaxy
Cujo – Cujo
Daisy – Snatch
Daisy – John Wick
Dante – Coco
Daphne – Look Who's Talking Now
Dug – Up
Duke, Max, and Pops– The Secret Life of Pets
Einstein – Back to the Future
Elvis – Don't Tell Mom the Babysitter's Dead
Fang – Harry Potter
Flealick – Babe: Pig in the City
Flike – Umberto D
Fluffy – Harry Potter
Fluke – Fluke
Fly and  Rex – Babe
Frank the Pug – Men in Black
Fred – Smokey and The Bandit
Goofy – Disney
Hachi – A Dog's Tale
Hercules – The Sandlot
Hooch – Turner and Hooch
Hosehead – Strange Brew
Jack – The Artist
Jerry Lee – K-9
Jock, Trusty, and Lady – Lady and the Tramp
Killer – Half Baked
Lolabelle – Heart of a Dog
Luiz – Rio
Marley – Marley and Me
Matisse – Down and Out in Beverly Hills
Max / Wolfie – The Terminator and Terminator 2: Judgement Day
Max – How the Grinch Stole Christmas
Milo – The Mask
Miss Agnes – Best in Show
Mother Teresa – Must Love Dogs
Nana – Peter Pan
Nanook – The Lost Boys
Otis – The Adventures of Milo and Otis
Perdita, Pongo, Patch, and Penny – One Hundred and One Dalmatians
Pippin – Jaws
Pixie – The Danish Girl
Pizza – X-Men: Apocalypse
Puffy – There's Something About Mary
Quark – Honey, I Shrunk the Kids
Reno – Top Dog
Rhapsody In White – Best in Show
Rimshot – Ernest Goes to Jail
Rin Tin Tin – Rin Tin Tin
Rocco – The Drop
Rocks – Look Who's Talking Now
Samantha – I Am Legend
Sandy – Annie
Scraps – A Dog's Life
Shiloh – Saving Shiloh
Sirius Black / Padfoot / Snuffles – Harry Potter
Skipper – My Dog Skip
Slinky – Toy Story
Snots – National Lampoon's Christmas Vacation
Snowy – The Adventures of TinTin
Sparky – Frankenweenie
Speck – Pee-wee's Big Adventure
Stitch – Stitch from Lilo & Stitch isn't technically a dog, but Lilo thought he was at first.
Toto – The Wizard Of Oz
Uggie – The Artist
Verdell – As Good as It Gets
Wilby – The Shaggy Dog
William – Patton
Winky – Best in Show
Winn-Dixie – Because of Winn-Dixie
Yellow – Far From Home: The Adventures of Yellow Dog
Zero – The Nightmare Before Christmas
Zochor – The Cave of the Yellow Dog
Zowie – Pet Sematary II
Television's Most Famous Pups
Between animated shows, kids' shows, and hit series like Game of Thrones, there are a lot of dogs on TV. Let's look at the names of some of the most well-known doggie television stars.
Apollo and Zeus – Magnum P.I.
Arlo – Brooklyn Nine-Nine
Arnold – Entourage
Astro – The Jetsons
Backup – Veronica Mars
Bandit – Little House on the Prairie
Bear – Person of Interest
Bismarck – Checkmate
Blacktoe – Star Trek: The Next Generation
Blue – Blue's Clues
Brain – Inspector Gadget
Brian – Family Guy
Bullet – The Roy Rogers Show
Buttons – Animaniacs
Chase, Everest, Marshall, Rocky, Rubble, Skye, and Zuma – Paw Patrol
Choppy – The Yogi Bear Show
Cinnamon – The Big Bang Theory
Claude – The Beverly Hillbillies
Coco – The Donna Reed Show
Comet – Full House
Eddie Crane – Fraiser
Fang – Get Smart
Fifi and Spike – Rugrats
Flash – The Dukes of Hazzard
Freeway – Hart to Hart
Fumbles – Where's Huddles?
Ghost – Game of Thrones
Goddard – The Adventures of Jimmy Neutron: Boy Genius
Goliath – Samson and Goliath
Grey Wind – Game of Thrones
Gromit – Wallace and Gromit
Happy – 7th Heaven
Hot Dog – Riverdale
Jelly Roll – Jibber Jabber
Jollop – Engie Benjy
Ladadog – Please Don't Eat the Daises
Ladybird – King of the Hill
Lady – Game of Thrones
Lassie – Lassie
Lomax – Lomax, The Hound Of Music
Maximillion – The Bionic Woman
McBarker – What's New Mr. Magoo
Mister Peabody – The Adventures of Rocky and Bullwinkle and Friends
Mr. Peanutbutter – BoJack Horseman
Mumbly – The Mumbly Cartoon Show
Nymeria – Game of Thrones
Petey – Little Rascals
Pluto – Disney
Poochie – The Simpsons
Queequeg – The X-Files
Ren Höek – The Ren & Stimpy Show
Rollo – Outlander
Rowlf – The Muppets
Rump – DinoSquad
Santa's Little Helper – The Simpsons
Scooby-Doo and Scrappy-Doo – Scooby-Doo
Shaggydog – Game of Thrones
Shelby – Smallville
Seymour – Futurama
Spuds MacKenzie – A fictional dog character in the Bud Light advertisements in the 80s.
Summer – Game of Thrones
Tiger – The Brady Bunch
Ubu Roi – Ubu Productions mascot.
Wilfred – Wilfred
Wishbone – Wishbone
Famous Furbabies From Literature and Comics
We can still remember books from our childhood that described beautiful bonds between humans and canines. Some of these books are classics. Other beloved dog characters, like Snoopy, were born from comics rather than novels. Here we have a list of dogs immortalized by print.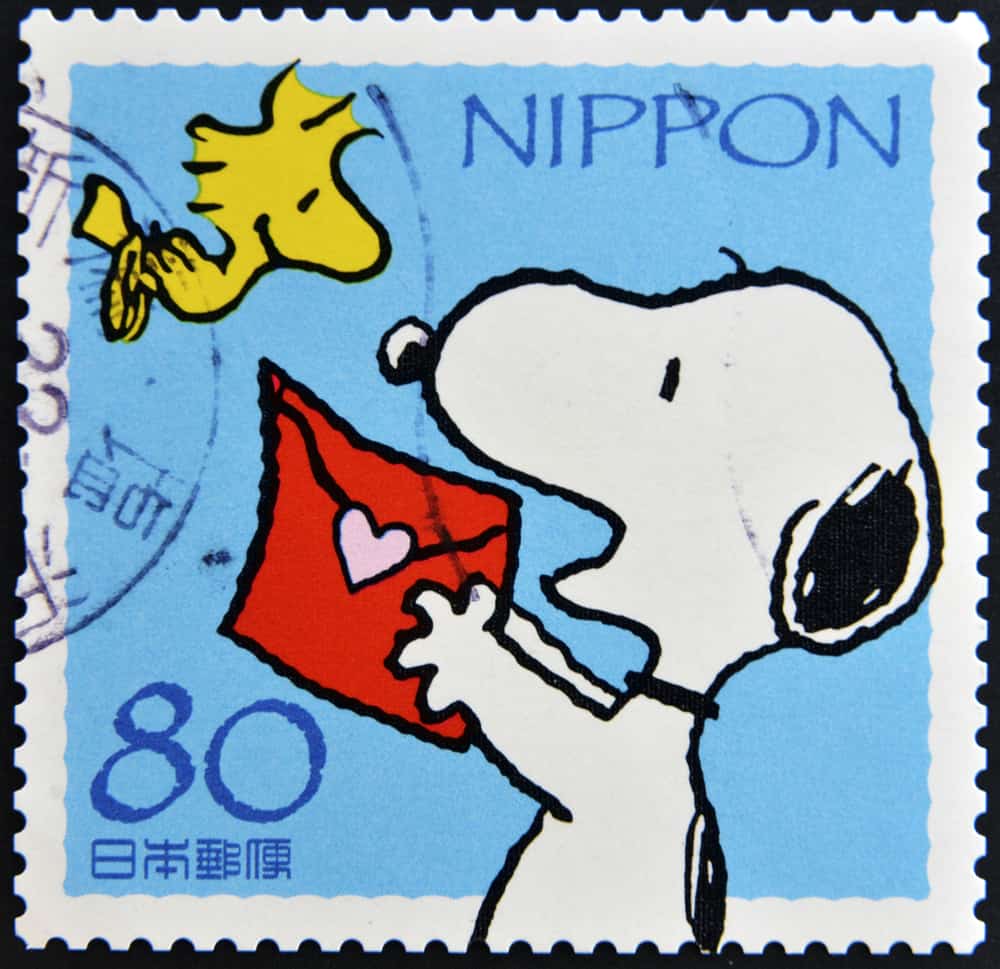 Andy – Mark Trail (comics)
Argos – The Odyssey
Binky Barnes – Arthur
Blue – The Sound and the Fury
Buck – Call of the Wild
Bullseye – Oliver Twist
Clifford – Clifford the Big Red Dog
Dogbert – Dilbert (comics)
Dollar – Richie Rich
Electra – Cathy (comics)
Gromit – Wallace and Gromit
Jip – David Copperfield
Krypto – Superman
Lad – Lad, A Dog
Lockjaw – The Fantastic Four
Marmaduke – Marmaduke (comics)
Odie – Garfield
Pilot – Jane Eyre
Pluto – Disney
Rover – Red and Rover (comics)
Sandy – Little Orphan Annie (comics)
Snert – Hägar the Horrible
Snoopy – Peanuts
Streak – Green Lantern
T-Bone – Clifford the Big Red Dog
Winn Dixie – Because of Winn Dixie
Yeller – Old Yeller
The Star of Your Heart
Even if your puppy doesn't grow up to be an Instagram sensation or famous actress, she'll always be a star to you. There are many stories about dogs, both fiction and nonfiction, that touch our hearts and remind us of the beautiful bonds we share with our furbabies.
If there are any stories about dogs that you love, perhaps they can serve as inspiration for choosing the perfect name for your new puppy.