140+ Famous Horse Names for Your Equine Diva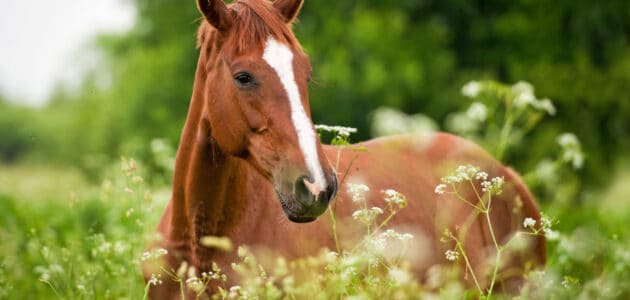 Sure – your horse might not have paparazzi swooning after them (just yet), but if they would totally look the part trotting down a red carpet and love nothing more than pleasing the crowd, they'll be in need of a larger than life name, one fit for Hollywood.
The best source of inspiration for diva-like horse names is, unsurprisingly, horses that have already made it big in the spotlight. From those that found fame in the fictional world or earned fame in real life due to their remarkable achievements, there are tons of famous horses to name your diva after and get inspired by.
Famous Racehorses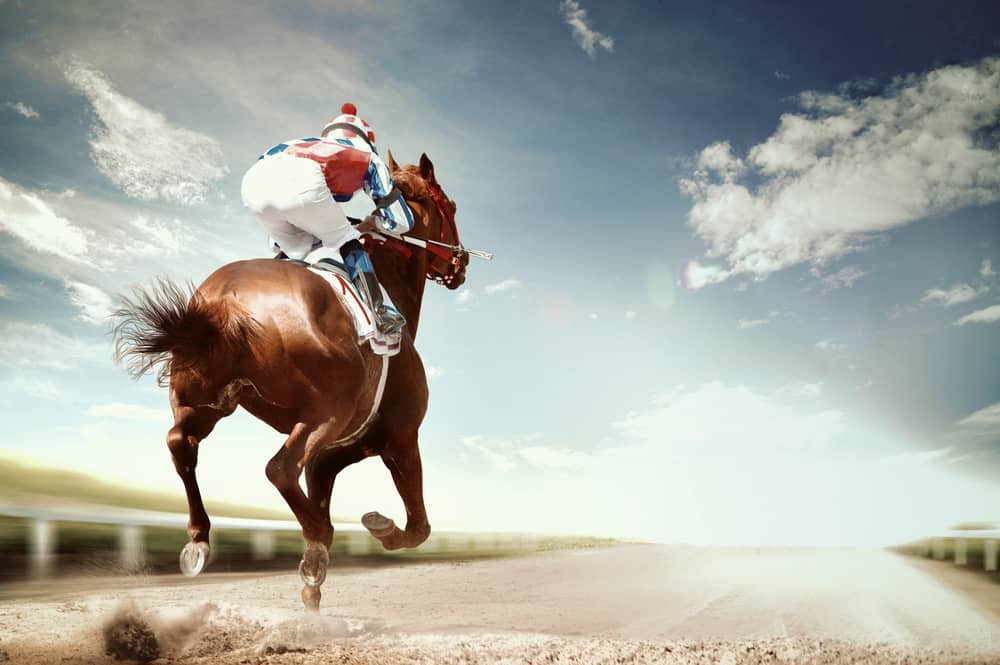 There are plenty of remarkable horses who have raced their way into the hearts of the masses. So if your steed is the swiftest on the field, name them after one of the greats.
Arkle: Achieved a phenomenal Timeform rating of 212.
Citation: First racehorse to earn one million dollars in winnings.
Eclipse: Unbeaten racehorse inspired the famous phrase "Eclipse first and the rest nowhere."
Kincsem: Winning all 54 races she entered in, Kincsem holds the greatest unbeaten record in history.
Makybe Diva: Won the Melbourne Cup three times, a feat no other racehorse has yet accomplished.
Man o' War: Man o' War is renowned for his remarkable accomplishments; he won 20 races, many of which were against other reputable racehorses. Man o' War takes 1st place in The Blood-Horse magazine's top 100 racehorses of the 20th-century list.
Seabiscuit: The underdog racehorse that became a symbol of hope during the Great Depression. Against all odds, he won race after race and even beat Triple Crown winner, War Admiral.
Secretariat: Considered to be one of the greatest racehorses in history, Secretariat won almost all of his races and broke records consistently. He became famous for his astonishing Triple Crown
Famous War Horses
Horses are loyal and brave, and they've been aiding humankind on the battlefield since ancient history.
Blueskin: George Washington's war horse.
Bucephalus: Alexander the Great's war horse.
Cincinnati: General Ulysses S. Grant's favorite war horse.
Comanche: War horse famous for surviving the Battle of Little Bighorn.
Copenhagen: Duke of Wellington's war horse.
Marengo: Napoleon I of France's renowned war horse.
Palomo: Simón Bolívar's tall and stunning war horse.
Sergeant Reckless: A war horse that was promoted to Sergeant rank due to her accomplishments, bravery, and resilience.
Traveller: Confederate General Robert E. Lee's war horse and beloved companion.
Famous Show Horses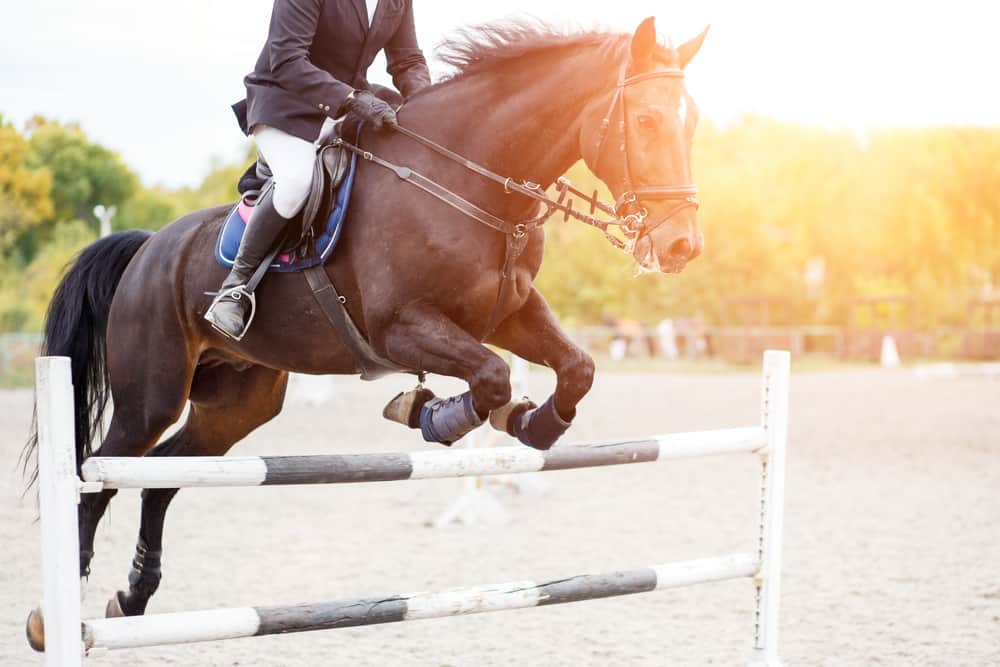 Dressage, show jumping, reining – there is a wide array of show disciplines in the equestrian world, all requiring exceptional skill on both the horse's and rider's part. If your horse has a natural rhythm in its step or loves to flaunt its jumping prowess, naming them after a famous show horse couldn't be more apt.
Big Ben: World champion show jumping horse, earning over $1.5 million in winnings. He was inducted into the Ontario Sports Hall of Fame in 1995.
Halla: Won three Olympic gold medals in the sport of show jumping – the first and only horse to do so.
Hickstead: Skilled stallion that won Olympic medals in show jumping, including a gold medal.
Hollywood Dun It: Renowned for his skill at reining and for siring many champions.
Midnight Sun: Won the World Grand Championship twice and a leading sire of the Tennessee Walking Horse
Rugged Lark: Famous for being a two-time American Quarter Horse Association (AQHA) Superhorse.
Scamper: Excelled at barrel racing. Scamper and his owner won the Women's Professional Rodeo AssociationWorld Championship several times.
Seldom Seen: Despite his small stature for a dressage horse, he achieved great success, defying the odds.
Totilas: First-ever show horse to score over 90 percentage points in dressage.
Valegro: Valegro is a double world champion in dressage and holds the highest dressage freestyle score.
Famous Horse Names From Literature
Literature is limitless. It allows us to perceive the world from entirely different angles and points of view – we can enter the mind of someone trapped in a dystopian world or eavesdrop on hard-hitting conversations about mysterious crimes.
Considering this fact, it should come as no surprise that literature is brimming with steeds with big personalities, many of which self-narrate their adventures. If you're an avid bookworm and horse lover, you'll know full well the heartrending tales of Black Beauty and the touching bravery of The Black Stallion. Here are several more famous horses from literature to name your companion after.
Amalthea: From The Last Unicorn.
Arod: From The Lord of the Rings.
Artax: From The Neverending Story.
Athansor: From Winter's Tale.
Bill: From The Lord of the Rings.
Black Beauty: From Black Beauty.
Black Gold: From Black Gold.
Black Stallion: From The Black Stallion.
Blaze: From Billy and Blaze.
Boxer: From Animal Farm.
Bree: From The Horse and His Boy.
Corr: From The Scorpio Races.
Dove: From The Scorpio Races.
Felaróf: From The Lord of the Rings.
Flame: From Black Stallion.
Flicka: From My Friend Flicka.
Gabilan: From The Red Pony.
Ginger: From Black Beauty.
Gunpowder: From The Legend of Sleepy Hollow.
Jewel: From The Last Battle.
Joey: From War Horse.
Merrylegs: From Black Beauty.
Misty: From Misty of Chincoteague.
Mollie: From Animal Farm.
Napoleon: From The Black Stallion.
Pilgrim: From The Horse Whisperer.
Shadowfax: From The Lord of the Rings.
Smoky: From Smoky the Cowhorse.
The Piebald: From National Velvet.
Topthorn: From War Horse.
Tornado: Zorro's steed.
Famous Horses From Comics and Graphic Novels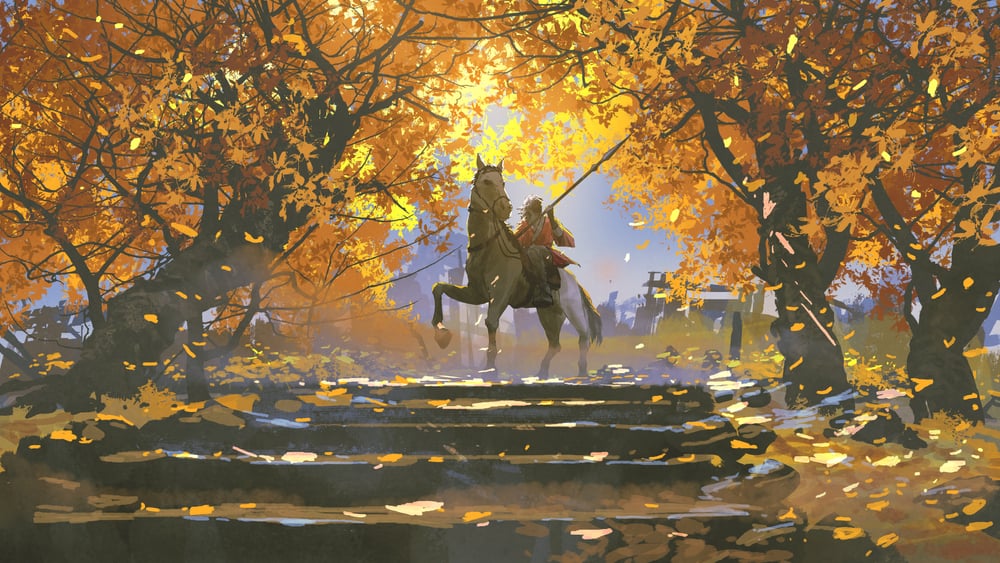 If you're not a fan of traditional literature, but can't help but binge read every comic you come across, check out the list below. We've compiled a list of iconic inked steeds from comics, graphic novels, and even manga.
Aaron: From King's Maker.
Aslan: From Red River.
Asteroth: Centaur from Chaos! Comics.
Black Fury: From The Wonder Horse Black Fury.
Comet: Supergirl's trusty steed, from DC Comics.
Hero: From The Phantom.
Maron: From Silver Spoon.
Nightmare: From Casper the Friendly Ghost.
Rin: From Fruits Basket.
Ruby: From Jerry Spring.
Scuderia: From REBORN!.
Shooter: From Durarara!!.
Stridor: From Masters of the Universe.
Thunder: From Red Ryder.
Widow: From Marvel Comics.
Famous Horse Names From Movies and Shows
From brave and persevering Joey (War Horse) to apple-loving Maximus (Tangled), there are plenty of unforgettable movie horses to name your steed after, many having lovable (and often hilarious) natures.
Achilles: From The Hunchback of Notre Dame.
Aldebaran: From Ben-Hur.
Altair: From Ben-Hur.
Altivo: From The Road to El Dorado.
Amigo: From Walker, Texas Ranger.
Angus: From
Antares: From Ben-Hur.
Apollo: From The Rider.
Applejack: From My Little Pony.
Argo: From Xena: Warrior Princess.
Bandit: From Caitlin's Way.
BoJack Horseman: From BoJack Horseman.
Boo: From Concrete Cowboy.
Buck: From
Bullseye: From Toy Story.
Buttercup: From Toy Story 3.
Captain: From 101 Dalmatians.
Cochise: From El Dorado.
Fluttershy: From My Little Pony.
Frou-Frou: From
Hidalgo: From
Hollyhock: From BoJack Horseman.
Khan: From
Major: From
Marquis: From The Mustang.
Maximus: From
Mister Ed: From Mister Ed.
Philip: From Chronicles of Narnia.
Princess Luna: From My Little Pony.
Rain: From Spirit: Stallion of the Cimarron.
Rainbow Dash: From My Little Pony.
Raven: From Free Rein.
Rigel: From Ben-Hur.
Silver: From The Lone Ranger.
Spartan: From
Spirit: From Spirit: Stallion of the Cimarron.
Swift Wind: From She-Ra and the Princesses of Power.
Tempest Shadow: From My Little Pony.
Wildfire: From
Famous Horse Actors and Wonder Horses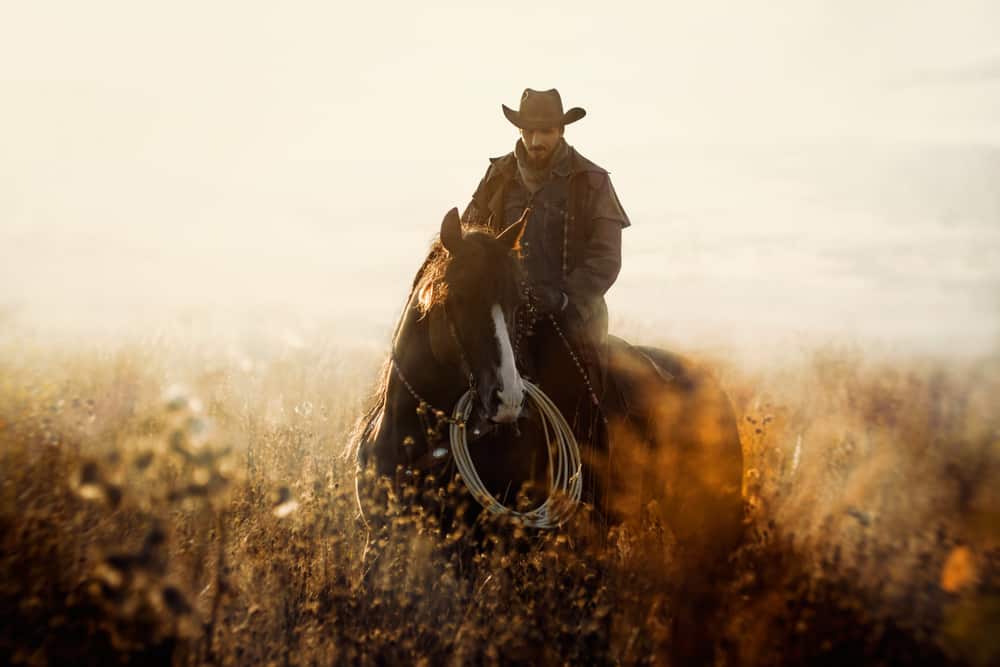 While your diva-like horse may deserve a star on the Hollywood Walk of Fame, chances are, they won't be getting one of those any time soon. The next closest thing? Name them after a real equine star.
Bamboo Harvester: Horse that played Mister Ed in the comedy series, Mister Ed.
Cass Ole: Played Black Stallion in the iconic 1979 movie.
Champion: Companion of Gene Autry, the singing cowboy.
Docs Keepin Time: Played Black Beauty in the 1994 adaptation.
Finder's Key: Main equine actor of War Horse, also acted in Seabiscuit and The Legend of Zorro.
Fritz: First horse to be called a co-star in a film's credits.
King Charles: Acted in National Velvet, renowned for his diva personality (he had a bad habit of biting his fellow co-stars!).
Pinocchio: Acted in Snow White and the Huntsman, Cinderella, Maleficent, and
Rex: A Wonder Horse renowned for his feisty personality.
Rusty: Acted in Robin Hood and Beauty and the Beast.
Tony: Considered the first "official" Wonder Horse in history, starred in over two dozen films.
Trigger: Roy Rogers' steed, a famous Wonder Horse that acted in several western films and The Adventures of Robin Hood.
Famous Horse Names From Video Games
Horses in video games make for the best companions. They keep us company on all our adventures, stick with us through thick and thin, and never get tired of us – even when we drag them on side quest after side quest, and gallop them through dark forests crawling with monsters.
If you're an avid gamer, chances are a fair few digital steeds, and the fond memories you shared with them already spring to mind. For more inspiration though, check our list of the most extraordinary horses in video games down below.
Agro: From Shadow of the Colossus.
Arvak: From The Elder Scrolls V: Skyrim.
Butt Stallion: From Borderlands 2.
D-Horse: From Metal Gear Solid V: The Phantom Pain.
Death: From Red Dead Redemption.
Epona: From Legend of Zelda.
Hecarim: From League of Legends.
Invincible: From World of Warcraft.
Kelpie: From The Witcher.
Rapidash: From Pokémon.
Roach: From The Witcher.
Ruin: From
Shadowmere: From The Elder Scrolls IV: Oblivion.
Other Notable Famous Horse Names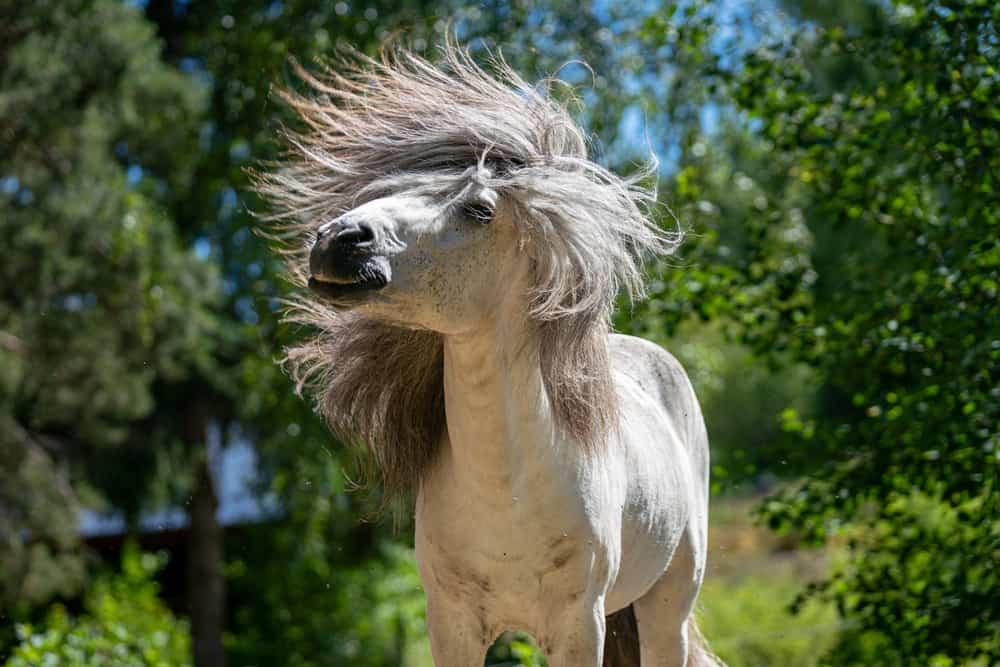 While many horses make history through their feats of speed, showmanship, or brawn, some have broke from the mold and left their mark in pretty unique and unusual ways.
Beautiful Jim Key: Famous for his intelligence and prowess at tricks.
Cholla: Cholla learned how to hold a paintbrush in his mouth and created many works of abstract art.
Clever Hans: At first, it was believed that this intelligent horse could solve arithmetic problems. However, it was eventually discovered Clever Hans was actually finding the correct answer based on peoples' unconscious reactions (still extremely impressive in our opinion!).
Covfefe: Racehorse named after former President Donald Trump's famous tweet.
Huaso ex-Faithful: Renowned for carrying out the highest jump by a horse, at 2.47 meters.
JJS Summer Breeze: Famous for having the longest tail (150 inches).
Old Billy: Oldest horse ever, reached 62 years old.
Sampson: At a height of 7 ft 2.5 inches, Sampson is the tallest horse in history.
Naming Your (Soon-To-Be-Famous) Horse
Naming your (soon-to-be-famous) horse after an equine star, whether real or fictional, is a fantastic way to show that they're fit for fame and overflowing with talent.
If you can't decide which famous horse to name your own after, we recommend taking into account your horse's personality and what they excel at. For example, if your horse has a bold attitude, you could name them after a steed that was infamous for its rebellious nature, like Bucephalus.
While we do cover many famous steeds that made history here, to discover more check out our dedicated racehorse names list and war horse names list.