Funny Mouse Names That'll Leave You Squeaking in Laughter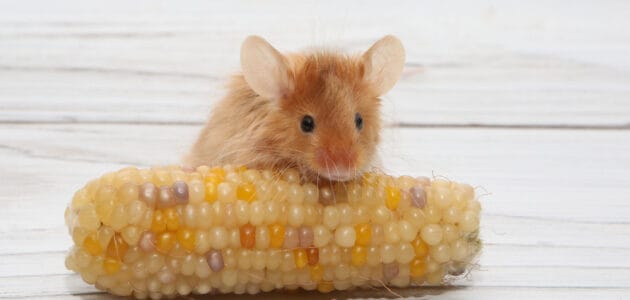 Need help finding a moniker that matches your little fuzzball's comical nature? Then you've come to the right place: we've foraged for the most hilarious mouse names out there, and gathered them all here for your perusal.
We've drawn inspiration from mice's mannerisms, food, and animation (who could forget Stuart Little?), and sorted the names into distinct categories for your ease. From totally cheesy names to puntastic ones like "Adoeable," you'll definitely find a moniker on our list that burrows deep into your heart, and leaves you squeaking in laughter.
Although mice don't exactly live up to their scientific genius fictional counterpart "Brain," they are exceptionally smart. Just like dogs, they can learn to recognize their name, come when called, and even pick up tricks. As such, it's crucial you choose a moniker that's easy for them to understand and won't get muddled up with other commands – we've made sure to include funny mouse names that fit this criteria.
Funny Mouse Names Based on Food
If your furry critter's appetite dwarfs their actual size, and they dig their teeth into anything they can get their paws on, honor their foodie nature with one of these silly culinary-inspired names. If you're looking for a particularly "cheesy" name for your fuzzball, make sure to also check out our dedicated cheesy mouse names list down below.
Bacon
Banana
Basil
Bean
Bubble n' Squeak: Traditional British dish.
Bubblegum
Butterball
Cashew
Cheesecake
Chowder
Cinnamon
Coconut
Crackers
Espresso
Fluffernutter: After the sandwich.
Hot Dog
Jawbreaker
Jell-O
Jellybean
Marshmallow
Mochi: Japanese rice cake.
Muffin
Nacho
Nugget
Nutella
Peanut
Pickle
Popsicle
Pudding
Sesame
Sherbet
Skittles: Works particularly well since mice skitter about.
Slushy
Smarties: After the candy. Plus, extremely fitting since mice are "smarties" in themselves!
Snickerdoodle: After the cookie.
Sprinkles
Tater Tot
Twinkie
Twizzlers
Waffle
Zucchini
Funny Famous Mouse Names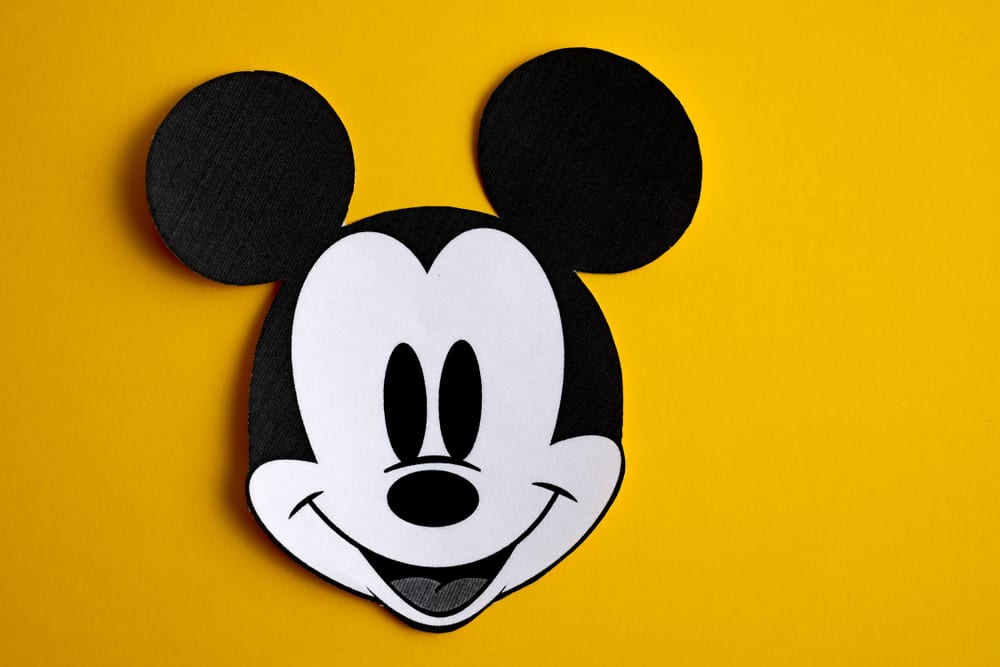 Mice's cuteness and hilarious nature has inspired writers, artists, and animators for decades. From goofy "Mickey Mouse" to witty and mischievous "Tom," there are tons of comical fictional mice out there to name your own after.
Basil: From The Great Mouse Detective.
Bernard: From The Rescuers.
Bert: From
Bertie: From Looney Tunes.
Blabber Mouse: From Snooper and Blabber.
Brain: From Pinky and the Brain.
Danger Mouse: From Danger Mouse.
Despereaux: From The Tale of Despereaux.
Dixie: From Pixie and Dixie and Mr. Jinks.
Fievel: After Fievel Mousekewitz, from An American Tail.
Frankie: FromThe Hitchhiker's Guide to the Galaxy.
Gadget: From Chip n' Dale Rescue Rangers.
Gus: From
Hubie: From Looney Tunes.
Itchy: From The Simpsons.
Jaq: From
Johnny: FromThe Tale of Johnny Town-mouse.
Luke: From
Marmaduke: FromMarmaduke Mouse.
Martin: From Martin the Warrior.
Matthias: From
Max: From Capitol Critters.
Megavolt: From Darkwing Duck.
Mert: From
Mickey: From Mickey Mouse.
Mighty Mouse: From Mighty Mouse.
Minnie: From Mickey Mouse.
Miss Bianca: From The Rescuers.
Miss Kitty Mouse: From The Great Mouse Detective.
Mortimer: From the Mickey Mouse
Mousetoria: After Queen Mousetoria, fromThe Great Mouse Detective.
Tittlemouse: From The Tale of Mrs. Tittlemouse.
Fieldmouse: From Thumbelina.
Nibbles: FromTom and Jerry.
Nora: FromNoisy Nora.
Olivia: After Olivia Flaversham, fromThe Great Mouse Detective.
Perla: From
Pichu: From Pokémon.
Pikachu: From Pokémon.
Pinky: From Pinky and the Brain.
Pixie: From Pixie and Dixie and Mr Jinks.
Raichu: From Pokémon.
Ralph Stilton: From BoJack Horseman.
Ralph: From The Mouse and the Motorcycle.
Reepicheep: From Chronicles of Narnia.
Rita: From Flushed Away.
Roddy: From Flushed Away.
Roquefort: From The Aristocats.
Sheila Rae: From Sheila Rae, the Brave.
Sniffles: FromMerrie Melodies.
Speedy Gonzales: From Looney Tunes.
Squeak: From
Stuart Little: From Stuart Little.
Suzy: From
Timothy: From
Tom: From Tom and Jerry.
Silly and Punny Funny Mouse Names
Here, you'll find tons of wacky and punny monikers that are hilarious to say aloud, and would be befitting for any goofy fuzzball. While we're on the topic of puns and silliness, here are a few of our all-time favorite mouse jokes to get you in the spirit:
Who do mice pray to? Their lord and savior, Cheeses.
Who are the bravest mice in history? The Three Mouseketeers.
Why are mice the best cleaners? They leave the place squeaky clean!
Adoeable: Pun on adorable.
Anne Rataway: Pun on Anne Hathaway.
Anonymouse: Pun on anonymous.
Archibald
Aristomouse: Pun on Aristocrat.
Attenburrow: Pun on David Attenborough.
Blob
Brie Larson
Brieyoncé: Pun on Beyoncé.
Cheeses: Pun on Jesus.
Cheesygoing: Pun on easygoing.
Cleomousetrap: Pun on Cleopatra.
Commander Nibbles
Count Mickula: From Mickey's Monster Musical.
Doelittle: Pun on Dolittle.
Feta Wap: Pun on Fetty Wap.
Gandalf: From Lord of the Rings.
Hooligan
Hopscotch
Itty Bitty
Janet Squeak-Porter: Pun on Janet Street-Porter.
Jester
Julius Cheeser: Pun on Julius Caesar.
Justin Brieber: Pun on Justin Beiber.
Kate Mouse: Pun on Kate Moss.
Lord Whiskers
McCheesy
McSqueaky
Mouse Code: Pun on Morse code.
Mouse-a-rella: Pun on Mozzarella.
Mouseatouille: Pun on Apt name if your mouse goes against the mold and is a picky eater.
Mouseniss: Pun on Katniss Everdeen.
Mousezart: Pun on Mozart.
Nibbletron: Pun on Megatron.
Nutter
Rodent Keating: Pun on Robert Keating.
Scuttles
Shreddington
Sir Squeaksalot: Pun on Sir Lancelot.
Splinter
Squeakerbox
Squidge
Tailer Swift: Pun on Taylor Swift.
Tattletail: Pun on tattletale.
Thanmouse: Pun on Thanos.
Twinkle Toes
Wireless
Cute and Funny Mouse Names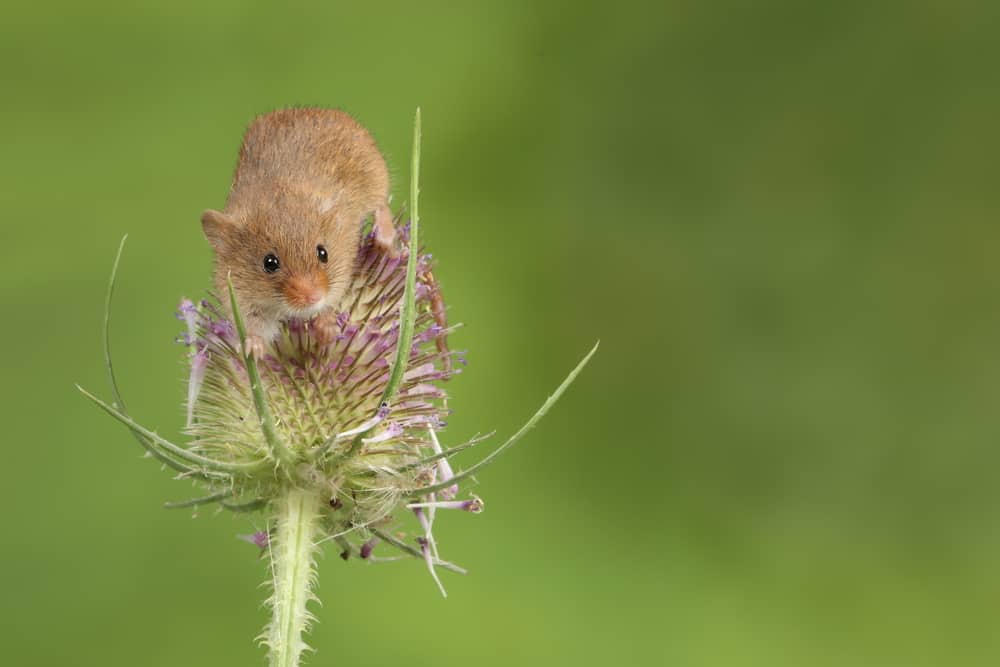 If you've now experienced pun overload (our mouse sincerest apologies!), take a break with these cute and funny mouse names. These names are irresistibly adorable, and are sure to bring a smile to your face and a chuckle to your lips.
Bambi: From
Bebe
Bert
Boots
Bubbles
Button
Clumsy
Coco
Cotton
Dora
Dot
Duke
Elmo: From Sesame Street.
Fidget
Floof
Fluffkins
Fufu
Furby: After the robotic toy.
Goofball
Hobbit: From The Lord of the Rings.
Loki: God of mischief.
Mimi
Snuggles
Nibbles
Oddball
Peep
Pint-size
Pixel
Pixie
Queenie
Scamparoo
Squeakers
Teacup
Teensy
Tinkerbelle: From Peter Pan.
Tootie
Whiskers
Woody
Zen
Ziggy
Ironic Funny Mouse Names
Your furry pal may be small in stature, but if they're fearless and give you an immeasurable amount of love, a giant-sounding moniker is a no-brainer. It'll capture their larger than life personality, while also being downright humorous – just think of a teeny-weeny mouse named "Colossus!"
Athena: Goddess of war.
Avalanche
Bazooka
Blizzard
Colossus
Comet
Hagrid: From Harry Potter.
Gunner
Hulk: From the Marvel Universe.
Jupiter
Lightning
Missile
Mousetrap
Naysayer
Ruckus
Sauron: From The Lord of the Rings.
Scorpion
Simba: From The Lion King.
Thunderbolt
Titan
Torpedo
Zeus: Ruler of gods.
Cheesy Mouse Names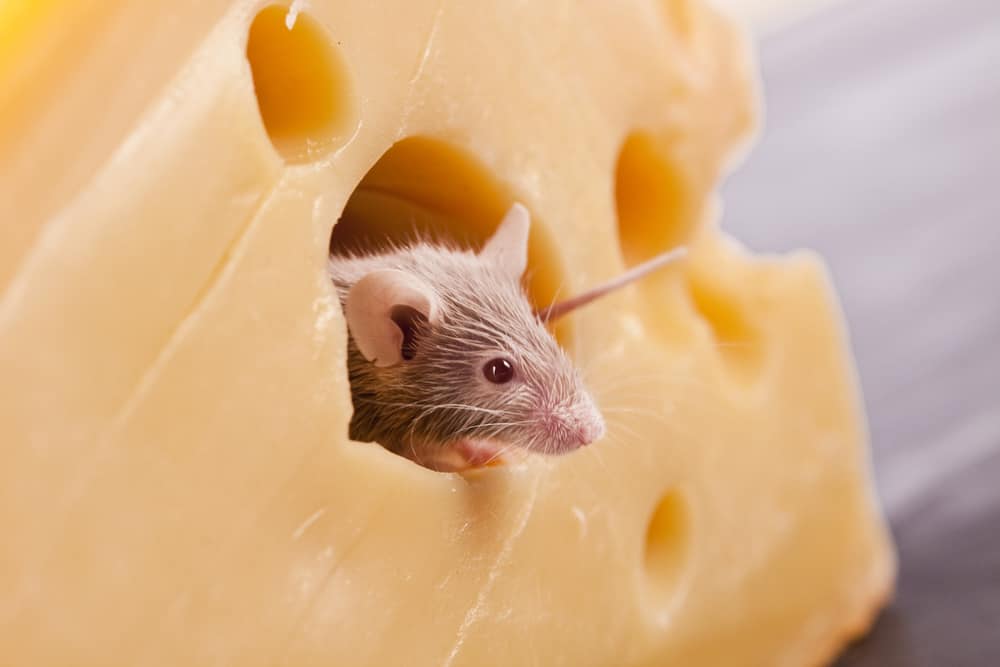 When you think of mice, the first image that probably pops into your mind is a mouse tucking into a big slice of cheese. However, mice aren't actually big fans of cheese. In reality, they've got a sweet tooth, and would opt for a selection of sweet carbs over a cheeseboard any day.
That said, a cheese-inspired name is still playful and brie-lliantly fun. There are tons of cheeses out there with hilarious-sounding names – Stinking Bishop, Longhorn and Sgt. Pepper, to name a few.
Acapella
Babybel
Beenleigh
BellaVitano
Bergere
Brick
Caerphilly
Cambozola
Camembert
Cheddar
Dirt Lover: This cheese's name also makes for great irony, since mice love grooming. More on this later.
Easy Cheese
Edam
Emmental
Feta
Gorgonzola
Gubbeen
Halloumi
Humboldt Fog
Jarlsberg
Kraft: After the cheese company.
Limburger
Little Dragon
Longhorn
Monterey
Mozzarella
Muenster
Pepper Jack
Pinconning
Raclette
Scamorza
Pepper
Stichelton
Stilton
Stinking Bishop
Swiss
Ticklemore
Timberdoodle
Funny Mouse Names Based on Iconic Sidekicks
Your new fuzzball is destined to become your trusty sidekick – they'll keep you company throughout the night, cheer you up with their side-splitting antics, and may even give you plenty of warm, extra-fluffy hugs, especially once you've tamed them! Considering this, why not honor them with a name based on an iconic sidekick from popular culture?
Abu: From
Barney: From The Flintstones.
Bender: From
Boyle: From Brooklyn Nine-Nine.
Buzz: From Toy Story
Chewie: From the Star Wars
Donkey: From
Dory: From Finding Nemo.
Watson: From the Sherlock Holmes franchise.
Dwight: From The Office.
Ford: From The Hitchhiker's Guide to the Galaxy.
Genie: From
Goose: From Top Gun.
Gromit: From the Wallace and Gromit
Harley Quinn: From the DC Comics Universe.
Hermione: From the Harry Potter
Jaskier: From The Witcher.
Jesse: From Breaking Bad.
Luigi: From the Mario
Maximus: From
Mini-Me: From the Austin Powers
Minion: From Despicable Me.
Mushu: From
Navi: From the Legend of Zelda
Olaf: From
Patrick Star: From SpongeBob SquarePants.
Pennyworth: From the Batman
Piglet: From Winnie-the-Pooh.
Pikachu: From Pokémon.
Pumbaa: From The Lion King.
R2-D2: From the Star Wars
Robin: From the Batman
Russell: From
Sallah: From Indiana Jones.
Samwise: From The Lord of the Rings
Sancho: From Don Quixote.
Sebastian: From The Little Mermaid.
Smithers: From The Simpsons.
Snowy: From The Adventures of Tintin.
Spock: From the Star Trek
Timon: From The Lion King.
Trinity: From The Matrix
Weasley: From the Harry Potter
Willow: From Buffy the Vampire Slayer.
Wilson: From Cast Away.
Squeaky Clean Funny Mouse Names
Although popular myth would tell you otherwise, mice are one of the cleanest animals out there. In fact, we'll go as far as saying they're the neat freaks of the animal kingdom. They love nothing more than being clean and will groom themselves several times on a daily basis. Here are plenty of squeaky-clean funny mouse names for you to explore.
Brusher
Cinderella: From
Clorox
Cotton Bud
Detergent
Dyson
Foam
Maid
Mop
Neat Freak
Perfume
Polish
Scrub
Shine
Soapy
Sparkle
Suds
Tidy
Vacuum
Top 10 Funny Mouse Names
Haven't found a moniker so far that leaves you doubled over in laughter? We're not giving up just yet – these comedy gold mouse names will please even the toughest of crowds.
Catnip
Cheeseball
Chomper
Chuck E. Cheese
Houdini: After the famous escape artist.
Nosy
Pipsqueak
Skittish
Squirt
Wormtail
Picking Your New Mouse's Name
Mice are social rodents and natural busy bodies that make brilliant pets. From their inquisitive nose sniffs and wiggling whiskers, to their hilarious-sounding skittering and squeaking, mice make us laugh in so many ways. Since your little fuzzball is sure to leave you chuckling, it's only fitting to give them an equally funny moniker.
Fortunately, our list is brimming with all sorts of funny and playful mouse names, so you'll certainly find one here that caters to your sense of humor. That said, if you're feta up with funny names, and have decided they aren't your cup of tea – or slice of cheese – make sure to scamper your way to our cute mouse names collection.