The 9 Best Aquarium Silicone Sealants to Buy in 2023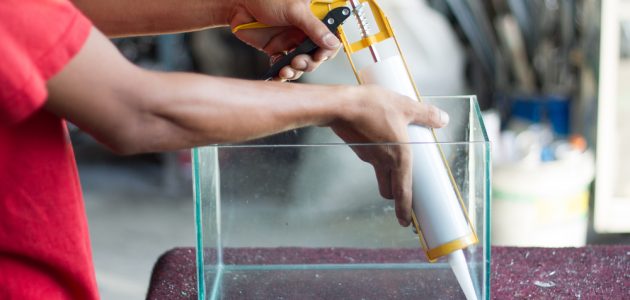 Using the wrong aquarium silicone can kill your fish and other aquatic life. What's worse is that even silicone marked as 'aquarium-safe' can cause serious harm to your tank's ecosystem if it's used incorrectly – a reality that many fishkeepers discover too late. Even if you manage to avoid any fishy fatalities, the best-case scenario is still a nightmare: re-cycling your tank and rehoming your fish until the pH levels rebalance and there's no risk of toxicity.
That said, aquarium silicone should be considered an essential part of every aquarist's toolkit – from novices to experienced hobbyists, and for marine or tropical set-ups. Why? As well as being the ideal adhesive for emergency leak repairs and for resealing glass cracks, silicone is also incredibly useful for fixing decorations, sealing filter systems, and tank construction.
Unfortunately, most people start their search for aquarium silicone a little too late. In fact, there's a good chance that right now you're reading this shortly after spotting your first slow leak. If so, don't panic. Silicone is the best way to reseal your aquarium glass, and our guide details exactly what to do, how to do it, and which products are best for the job.
So, before that leak gets any worse, let's dive right into it.
Factors to Consider When Choosing Aquarium Silicone
Silicone sealant is a type of adhesive that acts as a stable, elasticated gel. It's applied as a gelatinous paste, but once left to cure it gradually becomes a hardened sealant. It's known for its excellent adhesion on glass and exceptional resistance against both environmental influences and aging.
Considering that most aquariums are constructed from glass, subject to constant submersion, and constructed for long-term usage, it's no surprise that silicone is so beneficial to aquarists. You can read more about the specific advantages in our benefits of aquarium silicone section, but honestly, the decision to buy it is the easy part. Knowing which aquarium silicone to choose is much more complex. Here's some fish-food for thought:
Aquatic Suitability
Unfortunately, there's a lot of misinformation and conflicting accounts floating around online, which makes picking an aquarium silicone a daunting task. It's no surprise that aquarists are cautious – the wrong product can harm your fish, and making the wrong choice here could destroy the aquarium set-up that you've spent years building. As such, the first decision you need to make when choosing an aquarium silicone is whether it's suitable for your tank.
If you'd like a deep-dive on what to look out for, you can skip ahead to our detailed guide on how to spot fish-toxic silicone products. Otherwise, keep reading and relax qith the knowledge that all the products included in our list have been used without issue by serious aquatic hobbyists for many years.
Size
Aquarium silicone is sold in sizes as small as 1 oz, all the way up to 12 oz+. If you already own a sizable tank or expect to upgrade within the next year, it may be cost-efficient to purchase a larger tube and an accompanying caulk gun.
Otherwise, bear in mind that silicone only requires moderate application and does go bad – most products are indicated for use within 12-18 months. Poorly constructed squeeze-tubes can also mean clogged applicator tips and wasted product, so pay attention to sizing and buy with a task in mind.
Color
Your choice is between clear/transparent or black. Silicone can't be painted over, so you'll want the color that fits in best with the aesthetic of your aquarium. Notably, clear-colored silicone can discolor over time, taking on a shade of yellow. This is natural and is the result of constant exposure to fluids. Of course, there's not much you can about the water, but opting for a black silicone can help you sidestep this issue entirely. Just watch-out for lower quality black sealants, as they're more prone to flaking.
Adhesion
The tensile strength of a silicone refers to the amount of pressure it can handle without compromising. Larger tanks require a greater tensile strength and some products only advise use on tanks under a certain gallon capacity or that are within specific dimensions. Where this is the case, it's noted in our reviews. Some silicones are better suited for small, quick-fix jobs, whereas others are formulated to connect glass panels or seal large leaks.
Ultimately, the level of adhesion you need depends on your intended use. Our product reviews outline each product's specific adhesion abilities, but you can also check out our section detailing how to choose the best aquarium silicone for your needs.
Ease of Application
Some products are sold in cartridge-style tubes, which you'll need your own caulking gun for, but for more refined applications, smaller squeeze-tubes are also available. Each also has a slightly different viscosity and texture.
As such, some aquarium silicones are beginner-friendly and best suited for small ad-hoc jobs. Others require a little more application finesse, but whatever your experience level, we've included a detailed guide for how to apply aquarium silicone, so you can't go wrong.
Cure Time
Unlike glue, silicone takes time to properly set (or cure), which can take anywhere from hours to weeks to complete depending on the product and quantity used. A chemical release takes place during the curing process, and placing in water before it's fully cured means these chemicals will seep into the water, harming your aquatic life and offering inferior bonding performance.
Once cured, though, silicone adheres very well to surfaces like glass but remains fully resistant to submersion, extreme temperatures and UV light. Generally, the longer a product takes to cure, the stronger the bond it offers – you'll need to factor in the time you've got to spare and how long you're willing to rehome your fish.
With these factors in mind, it's time to break down our picks for the best aquarium silicone products available today.
Top 9 Best Aquarium Silicone Sealants 2023
Guide to Buying the Best Aquarium Silicone
Our product reviews should have gone some way to show you why aquarium silicone is an essential investment for any aquarium owner. But just in case you're not already 100% sold on the idea, let's start our guide with more detail on exactly what the benefits are.

Benefits of Aquarium Silicone
Exceptional bonding: Silicone offers fully water-resistant bonding that's sufficient for complete and consistent water submersion. In fact, it's practically unrivaled as an underwater adhesive for fishkeeping. Silicone is also shrink- and sag- resistant and maintains a strong bond at the original application site, even when submerged.
Non-toxic: When suitable products are applied correctly, silicone is non-toxic to aquatic life. But sufficient curing time is essential, and we urge you to read our section on aquarium silicone toxicity.
Temperature stable: Silicone remains highly elastic between -100F (-75°C) and 390F (200°C) and it's properties stay stable throughout this entire range. So whether you own a coldwater marine aquarium, or favor a heated tropical set-up, silicone will work equally well.
Transparent: Although silicone is typically white when it comes out of the tube, it dries clear. This makes its appearance very subtle when combined with the natural water movement within an aquarium. If you'd prefer, there are even silicones with a black colorant added.
Long-lasting: If a suitable strength silicone is applied correctly, silicone gives 10+ years of protection without any necessary reapplication.
Beginner-friendly: Even if you only own a small aquarium, it's not easy to ship it out for repairs, and so a certain level of DIY skill is necessary for fishkeeping. Thankfully, silicone application is relatively simple, and providing the correct guidance is followed, it's a suitable task for all levels.
Cost-efficiency: If it's a choice between a $5-20 tube of silicone or forking out for a brand new aquarium, which would you prefer? Silicone provides a very cost-efficient way to salvage a leaking tank, or bring an old aquarium back to its former glory.

Mythbusting: Aquarium Silicone Toxicity
As good as silicone is, it's not without risks, and unfortunately when it comes to aquarium safe choices there's a wealth of misinformation out there.
Let's start with this: every silicone to make our list is either explicitly marked as 'aquarium-safe' or is a popular, time-tested choice amongst tank building professionals and seasoned fish-keepers. Here's everything else you should know.
'Aquarium-Safe' labels
It's important to note that even 'aquarium-safe' silicones are toxic to aquatic life if they're not given sufficient curing time. But, if a silicone does not state that it's 'aquarium safe', this does not necessarily make it dangerous, if used correctly.
To add further confusion, some silicones include explicit packaging warnings stating that they're 'not suitable for aquariums or underwater use' despite being used safely in aquariums for years, by fish-keeping professionals, tank builders, and seasoned hobbyists.
100% Silicone
If a product is listed as 100% silicone or 100% RTV silicone, this is a good sign. It should mean that no additives that are potentially hazardous for your fish have been included. Still, silicone products aren't regulated in the same way as food ingredients are, and hidden nasties aren't always listed.
Waterproof
You may see 'waterproof' or 'water-resistant' being equated with aquarium suitability. Don't be fooled – by definition, all silicone is waterproof. Being waterproof or water-resistant doesn't make a silicone product suitable for aquatic life. The same applies to the term 'marine suitable.'
Mold & Mildew Resistant
A product being mold or mildew resistant is often indicative of a silicone product containing additional substances that can be hazardous to your tank and cause a dreaded ammonia spike. The same goes for terms like anti-microbial and bacterial protection. However, it is possible for mold-resistant products to be aquarium safe – JB Weld is one example of this.

How to Choose the Best Aquarium Silicone for Your Needs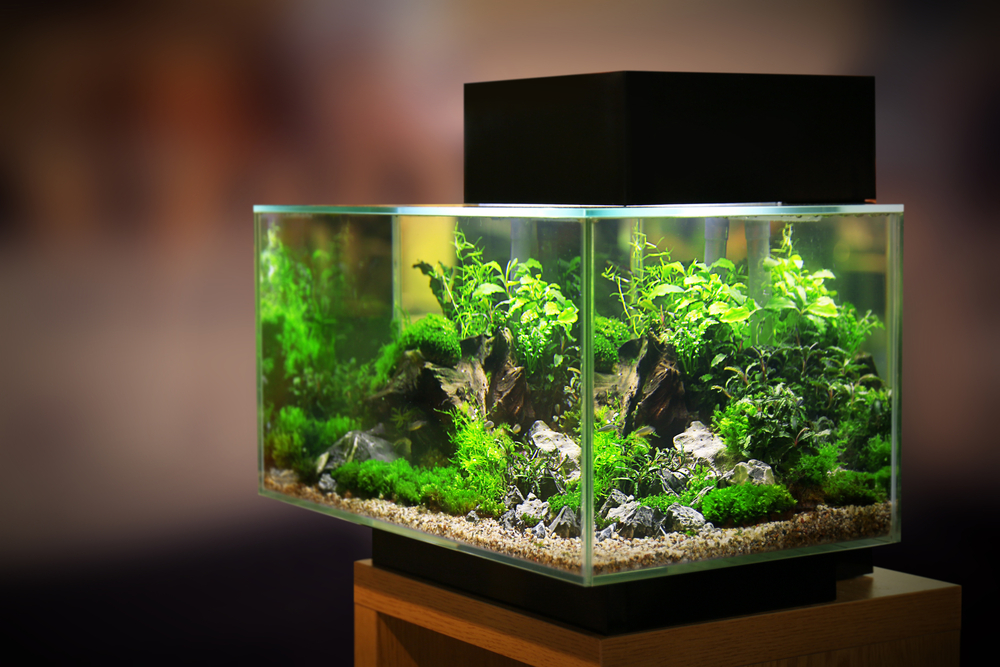 With the above in mind, you'll understand how important it is to choose the right aquarium silicone. As you'll note from our product reviews, different products are suggested for different purposes, as very few silicones are true all-rounders. There are also some instances where you should skip silicone entirely.
To help you pick, here's a breakdown of your three main options.
1) Building Tanks or Resealing Full Panels
If you wish to build your own tank, or fully reseal a sizable tank that has become less water-tight, then you'll need a professional-grade option. We also suggest this type of silicone for any structural work on an aquarium that's 80+ gallons.
The thick consistency of these silicones gives greater tensile strength, but with that comes a long cure time and will require you to home your fish elsewhere for 7+ days. For this reason, it's only a suitable option for those building a new tank, or with an alternate set-up that won't be too disruptive for your fish. Notably, these silicones aren't usually great for interior fix-ups of your aquarium's interior, as they usually require a caulk gun and are tough to apply precisely.
Ideal for: Professional tank builders, owners of large aquariums, experienced DIY'ers
We suggest: ASI Aquarium Sealant and Momentive
2) Fixing Smaller Decorations & Precise Work
If you want to work on an interior tank area that's too tricky to get at with a caulk gun, you'd benefit from a squeeze-tube bottle that comes with a precision nozzle applicator. These products aren't sufficient for structural holds on anything above the smallest of aquariums, but they're convenient, easy to apply, cure rapidly and leave some room for user error.
Ideal for: Precision work, fixing ornaments, beginners
We suggest: Loctite Clear Silicone and Dap All-Purpose Adhesive Sealant
3) Repair Work: Minor Chips, Cracks & Reseals
If you want a product on hand for emergencies or to deal with a recent but fairly minor issue you've noticed, then you'll want silicone that falls somewhere between the above two types.
Typically these products have enough strength to repair moderately sized chips and cracks, while still being easy enough to use. They also offer reasonable cure times: 1-2 days being standard. Such silicones are also perfect for affixing rocks or landscaping backgrounds but aren't precise enough for fixing small decorations.
Ideal for: Moderate repair work, general usage, emergency leaks
We suggest: ASI Aquarium Sealant and Aqueon Aquarium Sealant
When to NOT Use Silicone
Despite the versatility of silicone for fixing and maintaining your aquarium, it's not always the most suitable option. Take heed of the below and avoid silicone in your tank if any of the following apply:
Acrylic surfaces: All aquarium silicone adheres to glass, but most struggles with acrylic built tanks. Still, there are some exceptions. ASI Aquarium Sealant for example, can bond to large acrylic tanks without issues.
Inadequate preparation: Silicone cannot be applied to a submerged or wet surface and leaving it to cure in a dry environment is essential. If you can't create a temporary living space for your aquatic life while you drain and treat your tank, silicone is a no-go.
Too much damage: Don't assume heavy-duty silicones will be enough for large cracks. Sometimes the damage is too great for even the strongest of silicones. If the crack in your glass exceeds the sealable dimensions according to your specific silicone's recommendations, don't take the risk. As great as silicone is it can't save everything and in certain cases, it's just not worth the risk of a flooded floor and the loss of fish.
How to Apply Aquarium Silicone
Now you know all there is to know about choosing a silicone, here's what to do once you get your hands on it. The specific application process will depend on the specific task you undertake and the product you use. The below is a broad overview for resealing glass corners, as it's the most difficult task.
Plan ahead: Applying aquarium silicone involves emptying your tank. For many aquarium owners, this is no small feat. Take note of the required curing times and estimate how long preparation and clean up will take so that you don't risk starting a weekend project that you can't finish in time.
Drain your aquarium: This is the step you're dreading, and we understand why. There are no two ways around it – you'll need to rehome your fish. Regardless of the aquarium silicone you choose, before it cures, the silicone will hurt your fish.PRO-TIP: You must rehome your fish in a suitable alternative space to prevent unnecessary stress. But as long as you have a harmonious community tank, you can safely reduce the capacity – it's a temporary arrangement and they'll be back in the original tank before a water change becomes necessary.
Health and safety: While working with silicone doesn't present any significant user risks, many products have a strong odor that can be slightly irritating when inhaled. Gloves and a mask are recommended.
Remove existing silicone: You should never apply new silicone over existing silicone. To replace old silicone, follow our step-by-step removal process before returning here.
Use sandpaper: Pass over the area with fine sandpaper for a minute or two. This will help prime the surface for optimal adhesion.
Dry: Ensure all surfaces are fully dry, again to provide optimal adhesion conditions.
Add duct tape: Add a few cms of duct tape to both sides of the interior corner you'll be treating. As well as helping to avoid misapplication and spillages to the surrounding glass, it also helps to stabilize the silicone while it cures.
Apply: Use a caulking gun to apply the silicone to the seam at a slow and consistent pace, making sure the silicone makes a firm connection with both sides of the glass.
Smooth: Smooth down the surfaces to remove excess silicone and create the best visual look. As the silicone is still gelatinous at this stage, a light finger pressure should be sufficient. Once you're happy, remove the duct tape. Do this as soon as possible after application, before the silicone starts to harden.
Allow to cure: Follow the manufacturer's instructions for curing time. It's essential that you do not use the tank before this is done.
Reassemble and refill your tank: Once this is done, all that's left is to marvel at your handiwork.
PRO-TIP: Once you refill your tank, we advise you to restart the water filtration system for a few hours before you rehome your fish. This is a non-essential precaution, but it's a simple way to double-check the quality of your seals before risking the health of your aquatic life.

How to Remove Aquarium Silicone
You always want fresh silicone to adhere directly to the glass and not to existing silicone. Applying silicone to silicone will greatly reduce the adhesion quality and set you up for more leaks later down the line. Here's how to remove your old silicone:
Empty your aquarium and allow it to fully dry.
Using either a heat gun or a hairdryer, repeatedly pass over the existing silicone so that the sealant gradually softens and becomes more pliable. Take extra caution if your aquarium has a plastic lid – even just a few minutes of consistent heat can begin to warp thin plastics.
Using a putty knife or razor, lightly scrape at the sealant to remove it. If it doesn't come off easily, repeat step 2.
Thoroughly clean the surface with a bristled pad or sponge to remove residual silicone from the surface. Alternatively, you could use an acetone solution – vinegar is a good DIY option.
Allow to fully dry before applying new silicone.
Aquarium Silicone Frequently Asked Questions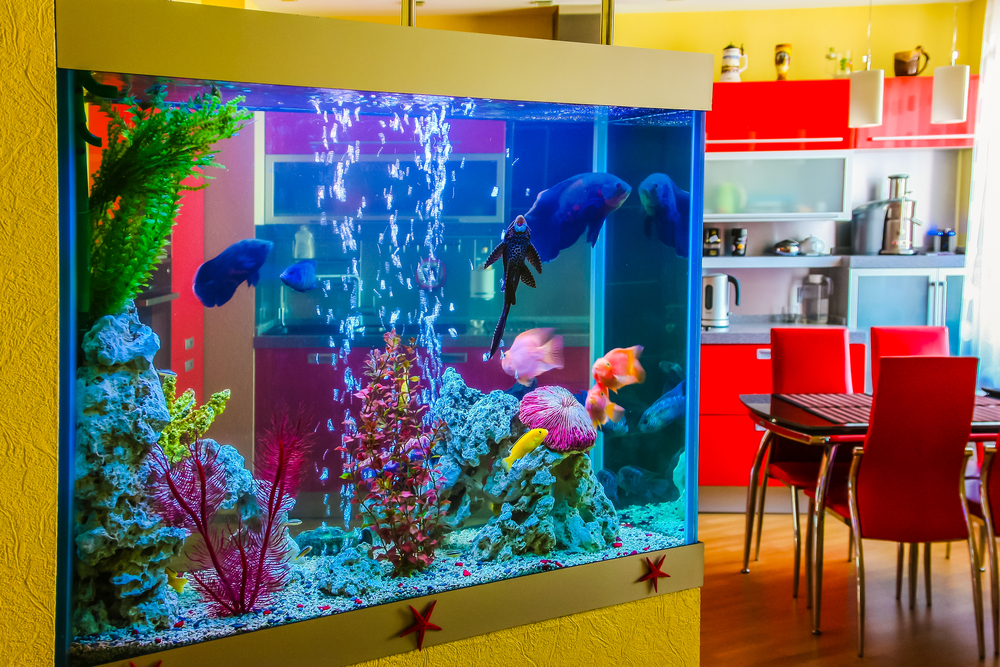 What Is the Difference Between Aquarium Silicone and Regular Silicone?
Aquarium silicone products are non-toxic to aquatic life, meaning they're safe for fish, live plants, etc. With 'regular' silicone, aquatic life may be safe, but this depends on the additives used. Regular silicone is most commonly used in household construction, for windows, doors, sinks, baths, and showers. As such, many of these silicone products contain additives, fungicides, and bactericides to help increase performance, longevity, and resistance to decay. Some of these substances may be toxic to aquatic life.
For further insight on what to look out for when choosing an aquarium silicone, check out our silicone toxicity guide.
How Long Does Aquarium Silicone Take to Cure?
There's huge variance across the different aquarium silicone products, with curing times ranging from 1 hour to 14 days. Remember, patience is key when using aquarium silicone in and even 'aquarium-safe' silicones can be toxic to aquatic life if sufficient curing time is not observed.
Here's a helpful tip: before silicone cures, it has a strong vinegary smell. Once cured, the smell fully dissipates. So if you're still getting whiffs of vinegar, it's not done just yet.
How Long Does Aquarium Silicone Last?
Aquarium silicone is often sold to 'last a lifetime'. Realistically, with solid application silicone repairs can be expected to last 10-15 years. To maintain maximum shelf-life before usage, appropriate storage is important. Silicone should be kept away from sunlight and stored in its original container, with a closed-lid. Air exposure will initiate the silicone curing process and spoil the product. When stored properly, aquarium silicone typically has a shelf life between 12 and 18 months.
PRO-TIP: Here's a simple DIY test to check if your silicone is still usable. Squirt a small amount into some tissue paper. If it smells vinegary and forms into a hardened rubbery texture after 15-20 minutes, you're good to go. But if it's lost this classic acetic scent and/or doesn't harden, the chemical release has already occurred and you should throw it out.
Aquarium Silicone: Time Is the Cure
In our expert opinion, silicone is by far the most effective aquarium adhesive and should be in a staple in the arsenal of every aquarium owner. But making the wrong product choice could be the kiss of death for your aquatic life. So play it safe. Use our guide to help seal any cracks in your knowledge when picking a product, and if you only remember one thing – let it cure!