The 10 Best Dog Leashes in 2023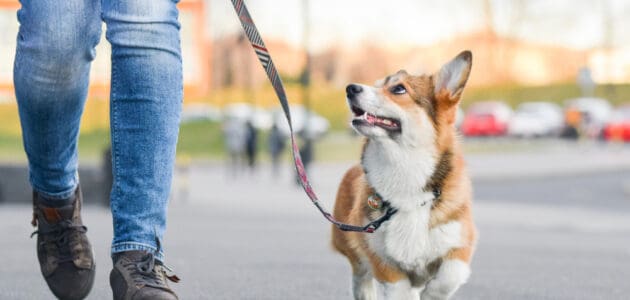 A walk is the best part of your four-legged friend's day. For your dog, there's nothing better than exploring the outside world and taking in all the exciting smells and breathtaking sights. That's why it's important you're equipped with a leash that is comfortable, secure and considers your dog's personal needs. An appropriate leash will maximize their enjoyment, and it'll also ensure their safety.
Today we'll be walking you through the best leashes available on the market, and we'll also help you find the perfect leash for your pal.
What You Need to Know About Dog Leashes
Here, we'll explain why it's vital to keep your dog on a leash. We'll then go over the factors we looked at when determining which leashes would make it into our list.
Importance of a Leash
14% of dogs end up lost at least once in their lifetime, and unfortunately, not all lost pets are reunited with their families. Keeping your dog on a leash while you're out and about is crucial; it keeps them close to your side and prevents them from wandering off.
While it may be tempting to give your dog "true" freedom by letting them off-leash, doing so is exceptionally dangerous for your dog and others, and in many places it's also against the law. Even if you believe they would never run off, there is no telling what could happen if something catches their eye (or nose!). Most dogs can't resist checking out the many irresistible smells, and many breeds have a high prey drive that can lead them to instinctively chase something they see moving in the distance.
Besides safety, a leash has many other benefits. For example, when training your dog, a leash can come in handy, especially if you're teaching them commands such as heel or tackling poor behavior like counter surfing. It can also prevent your dog from jumping into the nearest lake or rolling in mud, which will save you the hassle of having to wash them!
Factors to Consider in a Dog Leash
Before we dive into our top ten picks, we'll first cover what factors we focused on, and what you need to consider when purchasing a dog leash.
Leash Type
There are several types of dog leashes, including retractable, adjustable and multi-dog. Each dog leash type has its fair share of pros and cons. We go over all this information in our full buyer guide down below.
Thickness and Width
A dog leash usually has a width ranging between a half-inch to an inch. A thinner leash is best suited for a small dog or puppy, while a thicker, wider leash can better handle a larger dog's strength.
That being said, unless you have an exceptionally strong dog, try to avoid overly thick leashes – the leash will be difficult to hold, and the added heaviness could make for an uncomfortable experience for your dog.
Material
A dog leash is typically made from nylon, chain, rope or leather. All these materials are durable, but in our guide we give an overview of each material's properties.
Length
Dog leashes come in various lengths. In each review we've made sure to mention each leash's length so you can shop fully informed.
Features
While some dog leashes stick to the basics, others offer more features such as padded handles, reflective threads or D-rings (a ring you can clip accessories to). In our reviews, we've made sure to note every leash's features.
We'll now unveil our picks for the best dog leashes on the market. We haven't included retractable leashes in our picks, but that's because we've made a dedicated list for retractable leashes, which you can check out here.
Guide to Buying the Best Dog Leash in 2021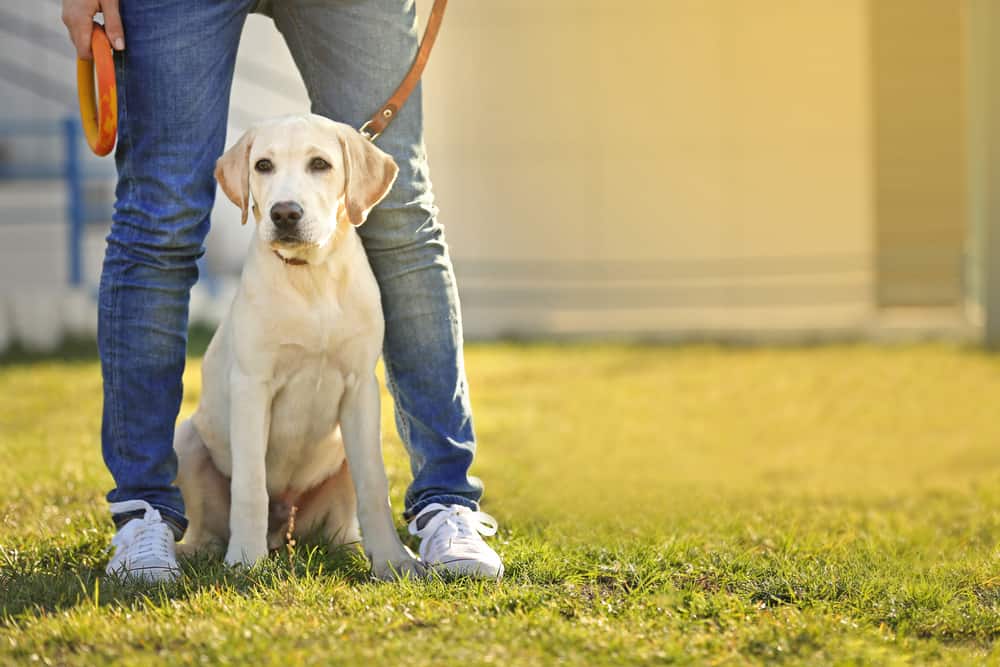 Leashes are extremely diverse; they come in many sizes, types, styles and serve various purposes. In this in-depth guide we'll explain the main leash types, then go over the commonly used materials and some other factors that will help you discover the best leash for your dog's needs.

Which Type of Leash Is Best for Your Dog?
The most common type of dog leash is a standard leash. A standard leash has a handle and a length ranging between 4 to 8 feet. While you're probably familiar with a standard dog leash, you might be unfamiliar with the other leash types mentioned in our reviews.
Traffic Leash
This leash is similar to a standard leash, only it is substantially shorter, with a typical length of 1 to 2 feet.
Pros
A traffic leash gives you full control over your dog, as the short length means they can't walk far ahead. This makes it ideal for situations where you need your dog to stay close to you, like when you're visiting the vets or walking in high traffic areas. Plus, as it provides better control, a traffic leash is great for managing reactive walkers or dogs that pull.
Cons
Due to the limited length of a traffic leash, your dog won't be able to explore their surroundings properly. This can hinder their enjoyment and prevent them from releasing all their energy.
Slip Lead
Rather than having to be clipped on to your dog's collar, a slip lead functions both as a leash and collar. The end of the leash can be adjusted to form a loop, which you then slip over your dog's head. The loop will tighten if the leash is pulled on by you or your dog, and there is a stopper that prevents the loop from opening up.
Pros
A slip lead is escape-proof; your dog won't be able to wriggle out of the leash no matter how hard they try. As you don't have to clip the leash to their collar, you can also easily and quickly slip the leash on and off them.
You can use a slip lead to train your dog not to pull on the leash. This is because it tightens around their neck when they pull, which deters them from pulling further. Keep in mind, however, this aversive measure is not without its risks, which we'll cover in the cons.
Cons
As it tightens, a slip lead can be incredibly uncomfortable for your dog. If the slip lead isn't correctly positioned around their neck, it can even choke them.
While a slip lead can be a useful training aid when it comes to stopping a dog from pulling, you should never use a slip lead if your dog is a persistent puller. Constant tightening may damage their throat.
Understandably, a slip lead is not suitable for dogs that have neck or back problems.
Multi-Dog Leash
Although this leash has one handle, it splits into separate leashes, allowing you to walk multiple dogs on one leash.
Pros
Moreover, while holding multiple leashes will doubtlessly result in you and your dogs ending up tangled together, high-quality multi-dog leashes like the iYoShop Dual Dog Leash are designed to stay tangle-free.
Cons
If your dogs are different sizes and walk at different paces, a multi-dog leash can be incredibly uncomfortable for them – just imagine a poor Chihuahua attempting to keep up with a Collie's fast strides!
Some dogs get anxious walking in close proximity to other dogs, even dogs they live with. A multi-dog leash, by its nature, brings dogs closer together, so it can intensify this anxiety and make for a stressful experience.
Hands-Free Leash
Like most leash types, this leash clips on to your dog's collar, but instead of having a handle it has an adjustable strap that you attach to your body. For example, the Tuff Mutt Hands-Free Leash has a waist belt strap.
Pros
It's a lot easier to multitask with a hands-free leash as both your hands are free to do or hold other things. Unsurprisingly, a hands-free leash makes exercising while walking your dog a piece of cake. As you won't be holding the leash, you'll be able to maintain a good posture and won't strain your arm if your dog pulls.
Cons
Without a handle, the control you have over your dog is limited. If your dog suddenly lunges at something you'll undoubtedly be dragged along with them and may even stumble and fall. Due to this, a hands-free leash is best suited for well-behaved dogs who don't persistently pull or lunge.
Long Line Training Leash
This leash is extremely long – the exact opposite of a traffic leash. Some long line training leashes are even 100 ft in length!
Pros
A long line leash, such as the Hi Kiss Training Leash, provides your dog the most freedom. If you have a high energy dog and live in a safe, open area, a long leash might be the best option, as they'll be able to exercise with ease and burn off all their energy.
Additionally, if you need to teach your dog commands that involve distance, like come and stay, an extra-long leash will allow you to practice these commands safely at greater distances.
Cons
You have almost no control with a long leash, so your dog needs to be properly leash trained before you use this leash type. A long leash is also prone to tangles.
Retractable Leash
A retractable leash has a mechanism inside the handle that lets you alter the length of the leash, with some able to extend to 30 feet. Usually, there is a button on the handle you can press to lock your desired leash length in place. You also retract the leash by pressing this button.
The main benefit of a retractable leash is that your dog will be able to explore and roam at a much greater distance. However, retractable leashes can be dangerous for both owner and dog if not used properly. We talk in-depth about the pros and cons of retractable leashes here.
Adjustable
Adjustable leashes (like the Halti Training Leash) are a happy medium between standard and retractable leashes.
An adjustable leash has a clasp on each end and has multiple rings along the leash at varying lengths. One clasp attaches to your dog's collar, while the other clasp attaches to one of the rings. If you clip the clasp to a ring higher up on the leash, you'll have a longer leash, whereas if you clip the clasp to a ring nearer the bottom, you'll have a shorter leash. An average adjustable leash is around 6 feet at its maximum length.
Pros
With an adjustable leash, you get the best of both worlds: your dog has enough length to roam comfortably, but you can also shorten the length and keep them close to you if the situation calls for it. Moreover, an adjustable leash doesn't come with the potential dangers and drawbacks that a retractable leash has.
Cons
While the length can be changed, it still doesn't offer as much freedom as a retractable leash – an adjustable leash is typically not as long. You also can't adjust the length on the spot like you can with a retractable leash.

What Material Should You Pick?
Now we'll take a closer look at the properties of the most common dog leash materials, so you can gain a better idea of which material is best for your pooch.
Nylon
Nylon is a low maintenance, durable yet inexpensive material, making it an ideal option for most dog owners. It is relatively water-resistant and dries quickly, so you'll be able to walk your dog no matter the weather. Nylon is also lightweight, and as it's a synthetic fiber it comes in a wide array of colors, meaning you'll definitely find a nylon leash in a look you love. For example, the Hi Kiss Training Leash even comes in a rainbow style.
However, nylon frays over time, so it won't last as long as materials like leather. Plus, while nylon is soft, the fabric may give you a leash burn if you're holding it and your dog suddenly lunges. This is especially true of thin nylon.
Keep in mind if your dog loves to chew, it's best to avoid nylon, as they'll probably be able to chew through it.

Leather
A leather leash has an exceptionally long lifespan. It is stylish, thicker and more durable and chew-resistant than a nylon leash. Another great aspect of leather is that it's easier to grip and a little more comfortable to hold. If your dog is a puller, leather is a great option as the superior grip will give you more control.
Unfortunately, leather is costly and requires a fair bit of maintenance throughout the years. If not properly cared for, leather will wear and end up cracking. While a leather leash can handle a small amount of moisture, it isn't really waterproof. Oh, and be aware that leather does stretch over time with use.
If you're specifically looking for a leather leash, make sure to buy a genuine leather leash, like the one on our list (the Fairwin Leather Dog Leash).
Chain
If your dog can't resist chewing on their leash, a chain leash, such as the Beirui Premium Chain Leash, is the best way to go. No matter how many times your dog chews on a chain leash, they'll never be able to destroy it. If your dog isn't a chewer, though, we recommend you stick to nylon or leather. A chain leash is heavy, and the weight can be uncomfortable for some dogs.
Rope
A rope leash (usually made from nylon or polypropylene) is exceptionally durable and soft to handle. As a rope leash tends to have a bit of stretch, it can absorb the shock of sudden movements. This makes rope an ideal choice for reactive dogs or those that pull on their leash. While a rope made from nylon is somewhat water resistant, a rope made from polypropylene (like the Mendota Slip Lead) is waterproof.
Keep in mind although rope is tough, it isn't completely chew-proof. The appearance of rope may even remind a dog of all their tug toys, and as such it could actually encourage a dog that chews on the leash to chew even more!

Bungee
Similar to rope, a bungee leash can absorb shock, but as it's stretchier it's a lot more effective at doing so. Due to this, a bungee leash can drastically ease the strain off your arm when your dog tugs or yanks.
Unfortunately the generous stretch of a bungee leash can make it difficult to correct your dog and take control of them. In fact, it can actually encourage pulling as your dog is rewarded with more length when they pull. A bungee leash is also not suitable for small dogs – a small dog won't have the strength to effectively stretch a bungee leash.
Other Factors to Consider
To ensure you can find the best possible (and safest) leash for your dog, we'll cover some more noteworthy factors.
Temperament
If your dog pulls or is very reactive on the leash, it's best to keep to a leash that lets you control them easily, such as the Primal Pet Gear Dog Leash and BAAPET Dog Leash. If your dog is well-trained, they'll enjoy the freedom an extra-long leash (like the Hi Kiss Training Leash) offers.
Health
If your dog has any health issues or behavioral issues, it's always best to seek guidance from a veterinarian before purchasing a dog leash. A leash that doesn't take into account your dog's complication may end up doing more harm than good. For example, a slip lead is not recommended for dogs with breathing difficulties, as it can actually worsen their breathing and hurt their throat.
If you have your heart set on one of the leashes we mentioned above, you can ask your vet if they think it would be suitable for your four-legged friend.
Your Lifestyle
Your lifestyle can play an important part in what makes a leash right for your dog, so make sure to consider what role your lifestyle has. For example, what time of day do you typically walk your dog?
If you walk them when it is dark outside, it's a good idea to buy a leash that is reflective, like BAAPET's leash. This will ensure your dog is visible to passing drivers. If this is a major concern for you, you can combine a reflective leash with a reflective or light-up collar for even higher visibility.
Should You Use a Harness or Collar?
For most dogs, a collar is safe and secure enough. A harness is best suited to dogs who tend to be reactive walkers, as it provides more control and helps alleviate pressure upon their neck when they lunge. For the same reason, a harness is also a good option for small dogs and dogs with neck problems.
If you're struggling to pick between a harness or collar, this useful guide can help you determine which one is suitable for your pooch.
Final Thoughts
Our dogs treasure every moment with us, so it's only right we give them the best care possible in return for their love and devotion. An appropriate leash will greatly benefit their wellbeing – it will allow them to go on adventures comfortably, securely and safely.
Whether you're looking for a leash for your destructive chewer, or a starting leash for your pup, you are sure to discover a leash on our list that is well-suited to your four-legged pal.