Cat Names From Movies for Your Famous Feline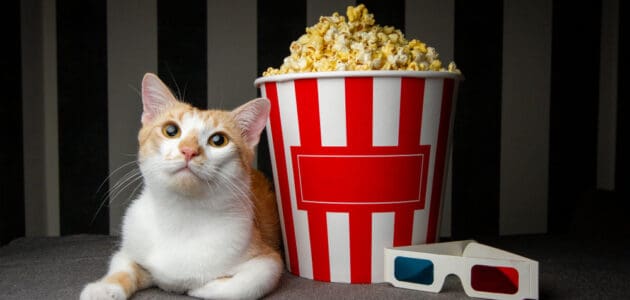 Selecting the perfect name for your cat can be a challenge, especially if you want to be sure that the name you choose fits your cat and its unique personality. If you're having trouble coming up with ideas, you can always look to your favorite movies for inspiration and pick one of today's popular characters to name your cat after.
Below, we will give you some tips on what to consider when selecting a name for your cat. Then, we'll dive into our list of cat names covering popular cat characters and human characters alike so that you can discover the purrfect name for your pet!
What to Consider When Selecting a Name for Your Cat
When choosing a name for your kitty, you should make sure to consider your cat's personality and even fur color. Selecting a name that describes either of these can make the name seem more fitting and give a good sense of identity to your cat's name. Other names that make good choices are ones that are a reference to your favorite book, movie, and tv characters, as these names are often a good fit for all types of cats.
Just remember when choosing a name that you should take care to select something that you can easily pronounce and don't mind calling your cat, day after day. The name you pick should not be something that you are embarrassed to say out loud or tell a vet. You can also give your cat a cute nickname that stays between the both of you, but your pet's official name should be something you have no problem telling to others.
Famous Movie Cats
Cats have long since found themselves playing starring roles in movies, and the popular characters they portray are perfect for naming your new pet after.
Garfield – From the famous comic featuring everyone's favorite lasagna-eating cat. He also starred in a self-titled 2004 film.
Milo – The ginger kitten in the Adventures of Milo and Otis.
Aslan – After the wise lion in The Chronicles of Narnia. This is a great choice for a fluffy, ginger-colored cat.
Bigglesworth – One of the most popular movie cats from the Austin Powers film series.
Alex – After the lion in the Madagascar film series
Binx – An homage to the kitty in Hocus Pocus.
Tinkles – A fluffy cat featured in the Cats & Dogs film.
Cheshire Cat – Another famous movie cat from Alice in Wonderland, you can shorten this name to Cheshire.
Norris – The caretaker's tabby cat seen in the Harry Potter movies.
Crookshanks – Hermione's ginger cat featured in the Harry Potter
Mittens – A street cat featured in the movie Bolt.
Diego – A saber-toothed tiger from the movie Ice Age.
Meowth – A cream-colored cat from Pokémon.
Sassy – One of the main characters in Homeward Bound: The Incredible Journey.
Tigger – The famous tiger from The Many Adventures of Winnie the Pooh. This is a great choice for a striped cat.
Disney Movie Names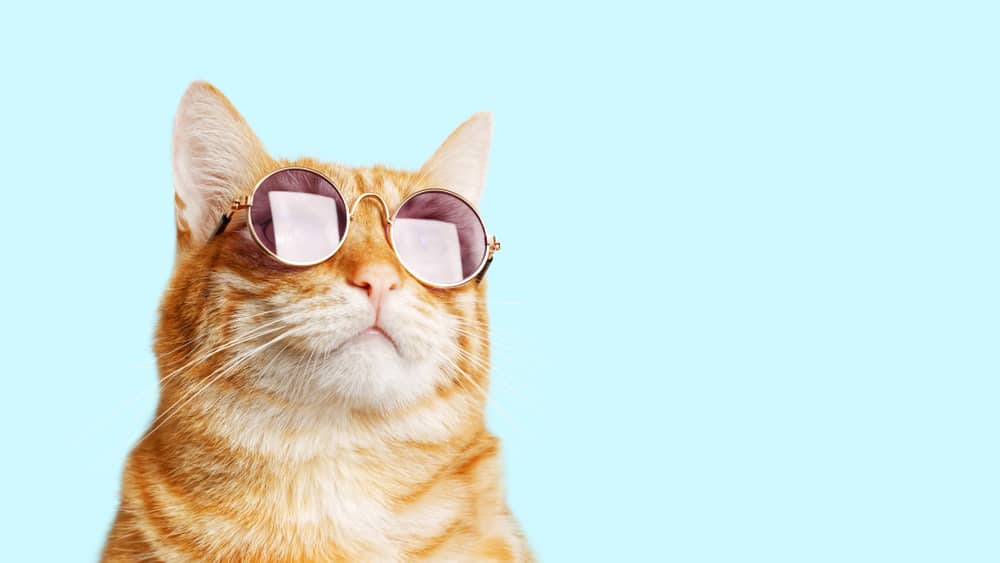 Disney movies are beloved by all generations, meaning there's no better place to find a timeless name for your kitty, whether the original character was a cat or not.
Duchess – The Aristocats
Toulouse – The Aristocats
Marie – The Aristocats
Berlioz – The Aristocats
Thomas O'Malley – The Aristocats
Rajah – Jasmine's tiger in
Lucifer – The somewhat mean-spirited cat in Cinderella.
Bagheera – After the panther in The Jungle Book. This is a good name for a completely black cat.
Simba – The Lion King
Mufasa – The Lion King
Nala – The Lion King
Wendy – After the main character in Peter Pan
Daisy – After the Disney character of Daisy Duck.
Belle – Beauty and the Beast.
Merida –
Zelda – The Fox and the Hound 2
Oliver – Oliver and Company
Minnie – After Minnie Mouse. You could also use the name 'Mouse' or 'Mickey.'
Darling – Lady and the Tramp
Elsa – Frozen
Anna – Frozen
Names From Harry Potter Movies
The Harry Potter movies are incredibly popular with all ages and can be perfect for finding a unique, magical inspired name for your pet.
Harry
Ron
Hermione
Neville
Luna
Cho
Molly
Remus
Lupin
Dobby
Scabbers
Errol
Rosmerta
Dolores
Bellatrix
These main characters make great cat names, but if you want even more Harry Potter cat name ideas, check out our full article on them.
Names From Popular Movies
These popular movies are more than just fan favorites; they are a great place to find a showstopping name for your cat!
Jack – Pirates of the Caribbean.
Han Solo – Star Wars
Darth – After Darth Vader from Star Wars. You could also use the name 'Vader.'
Yoda – Star Wars. This is a great name from a wise-looking older cat.
Leia – Star Wars
Loki – From Loki and the Marvel comics and movie series.
Katniss – The protagonist in the Hunger Games
Dorothy – Wizard of Oz.
Frodo – Lord of the Rings
Sam – Lord of the Rings
Jones – Indiana Jones.
Marty – Back to the Future.
Buzz – Toy Story.
Optimus – After the character in the Transformers film series.
Inigo – The Princess Bride.
Lois Lane – One of the main characters in It can be shortened to just 'Lois.'
Ace – Ace Ventura
Ferris – After the main character in Ferris Bueller's Day Off.
Rose – After the main character in
Baby – Dirty Dancing
Rocky – Rocky
Atticus – To Kill a Mockingbird
Regina – After a character in Mean Girls. This is a great choice for a cat with a strong, regal personality.
Buffy – Buffy the Vampire Slayer
Thelma – From Thelma and Louise. You could also use the name 'Louise.'
Finding a Fitting Name for Your Feline
Finding the best cat name for your pet can seem like a challenge, but with our list of the best cat names from movies, you should be able to find some inspiration easily. Just remember to choose a name that suits your cat's behavior or appearance and one that you personally like, and you will find the best name for your feline friend in no time.